Step: 1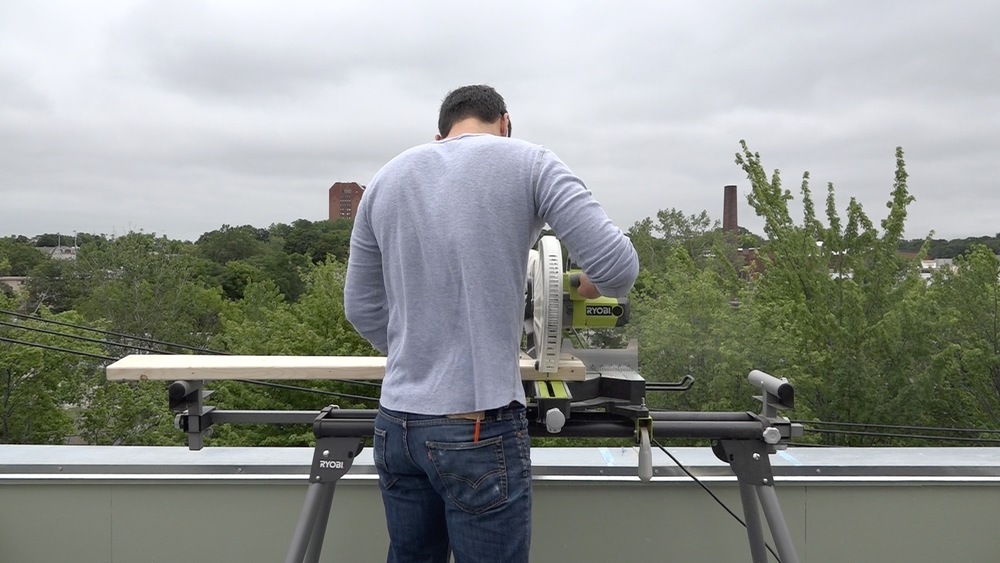 Cut the Wood I don't want chemicals leaching into the soil so I selected untreated 2x12s, 2x6s, and 2x4s from home depot. You can make this planter in in any size you want but remember soil is heavy and moving a large planter once it is filled could be challenging. I used my compound miter saw to cut the wood to the desired lengths.
Step: 2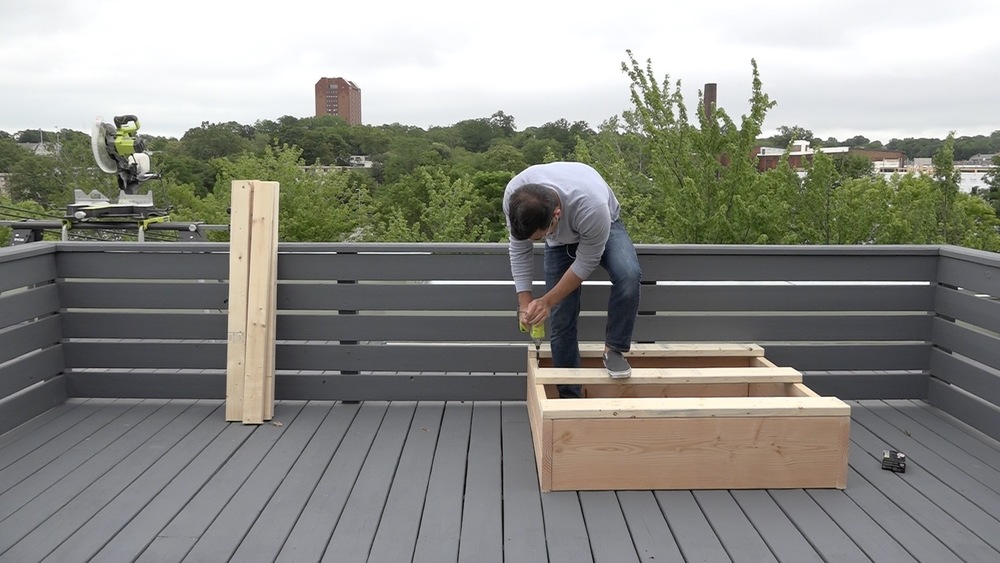 Screw on the bottom pieces I used my 18volt driver to drive 3.5" long deck screws through the 2x6s and into the edges of the 2x12s. I started with the ends so that the corners were reinforced and then screwed on 2x4s to complete the bottom. I left about 2 to 3 inches of space between the bottom pieces to provide drainage.
Step: 3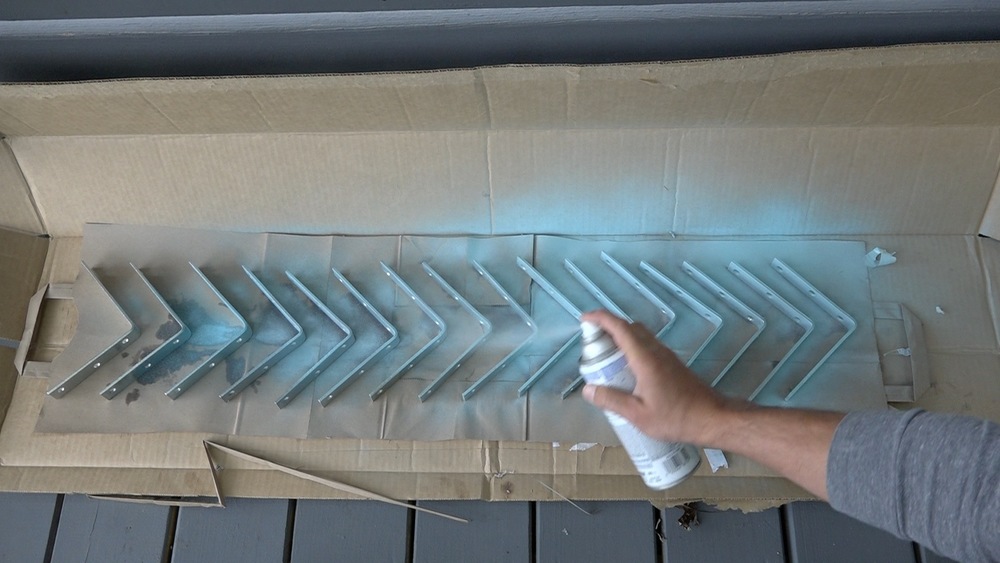 Paint the L-Brackets I spray painted the eight 5" L –brackets that are going to reinforce the corners. This is not essential but I like color coding different planters with different soil and plant types.
Step: 4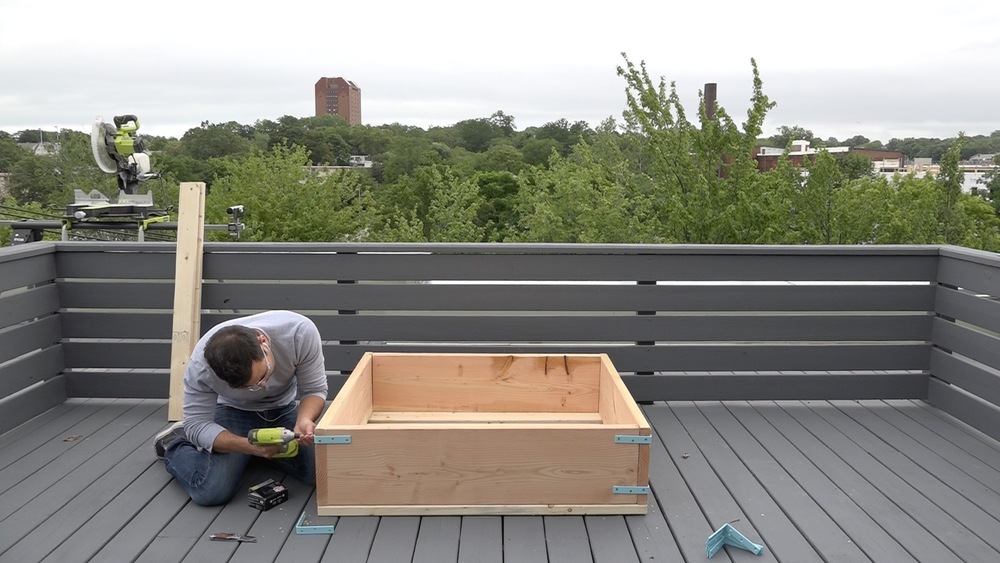 Reinforce the corners The inside corners of the L-brackets are a bit curved so I used a knife to carve down the edges of the 2x12s so that the brackets fit flush. I then screwed them into place using 1.25" long deck screws.
Step: 5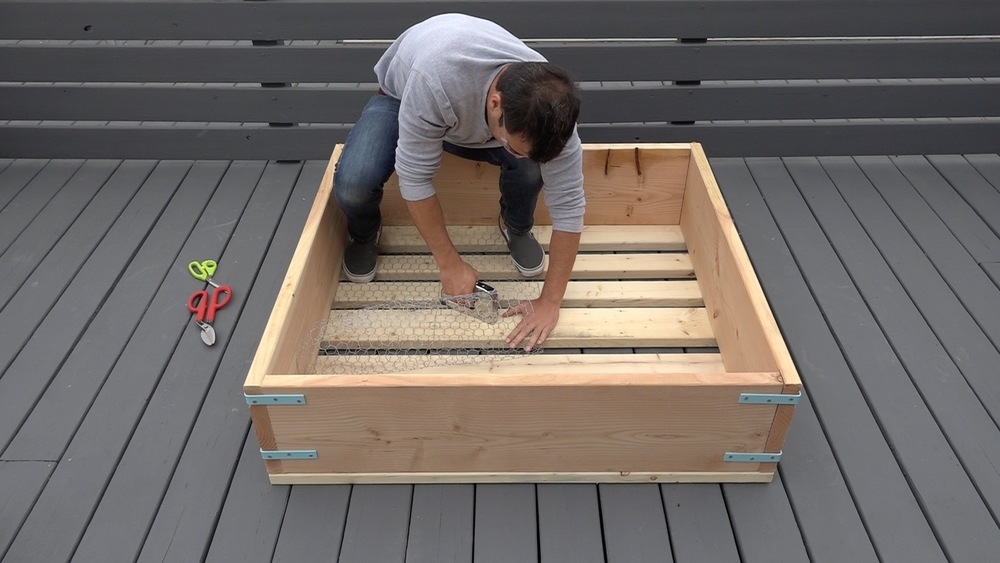 Add Chicken Wire I cut 2 pieces of 1" chicken wire to line the bottom of the planter. I then stapled it into place using ½" staples. The chicken wire will keep rodents from burring into the soil from underneath and will also keep the landscape cloth in place.
Step: 6
Add Landscape Cloth I stapled a piece of landscape cloth over the chicken wire. I was careful to to stretch it tight because I don't want it to carry the weight of the soil.
Step: 7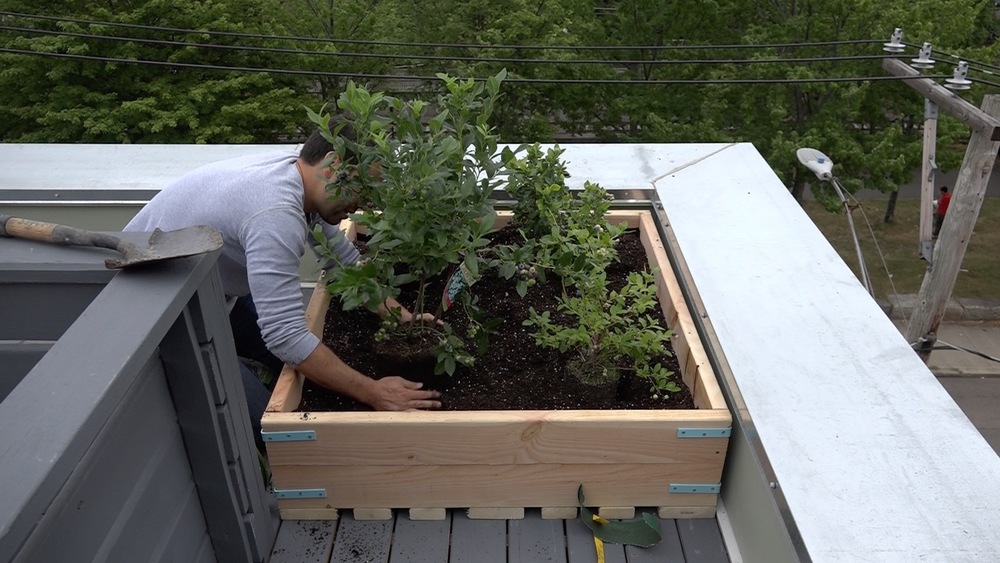 Fill and Plant I mixed potting soil, which is lightweight with a compost mix that is nutrient dense. I planted different types of blue berry plants in each planter. I mixed the types so that they would cross pollenate. A friend of mine suggested mixing some Holly-tone into the soil to modify the PH levels.
Step: 8
screw on the 2x10s I screwed 2 pieces of 2x10 to the base after measuring to make sure they were centered.
Step: 9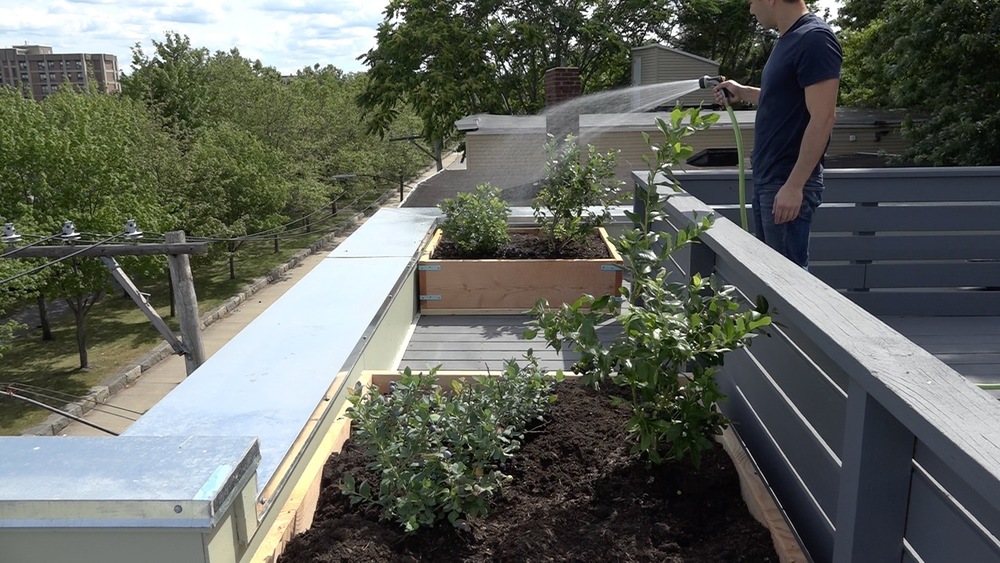 Options The bushes seem to need watering ever 4 days during the hot summer months here in Boston so I will probably add an irrigation system in the future. The local birds and squirrels seem to enjoy the berries as much as I do so I will probably need to design some sort of netting as well.