Step: 1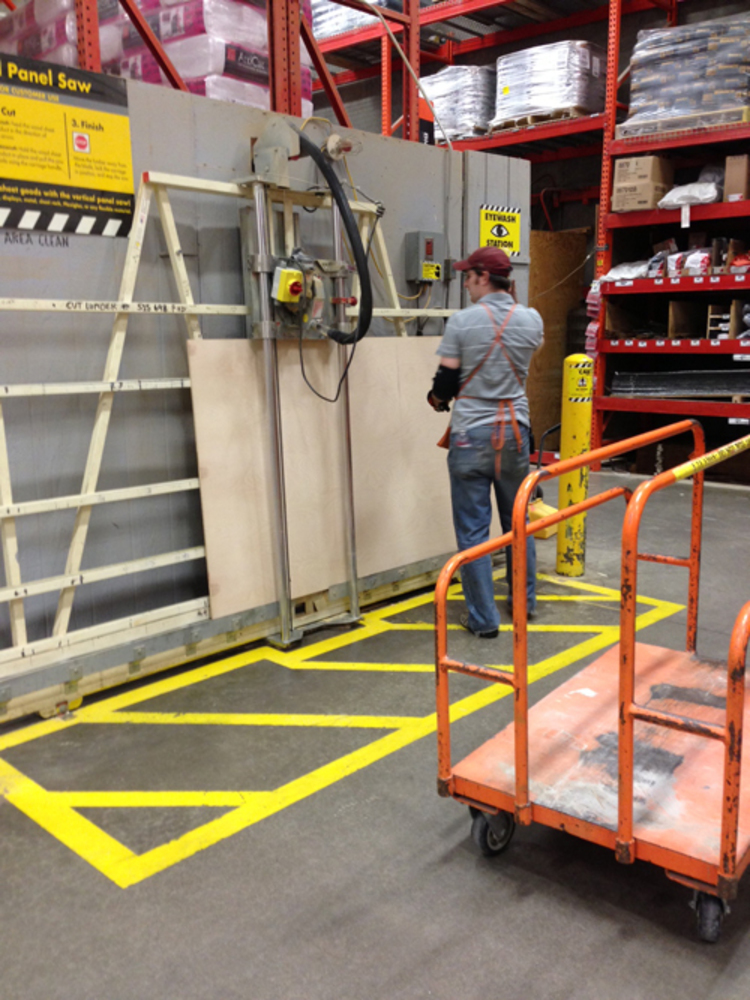 The plywood sheets are big, and often impossible to fit into your car… Especially when you have 5 kids in the back. We like to have Home Depot make the rip cuts for us in order to get it in the car at Home Depot.
Step: 2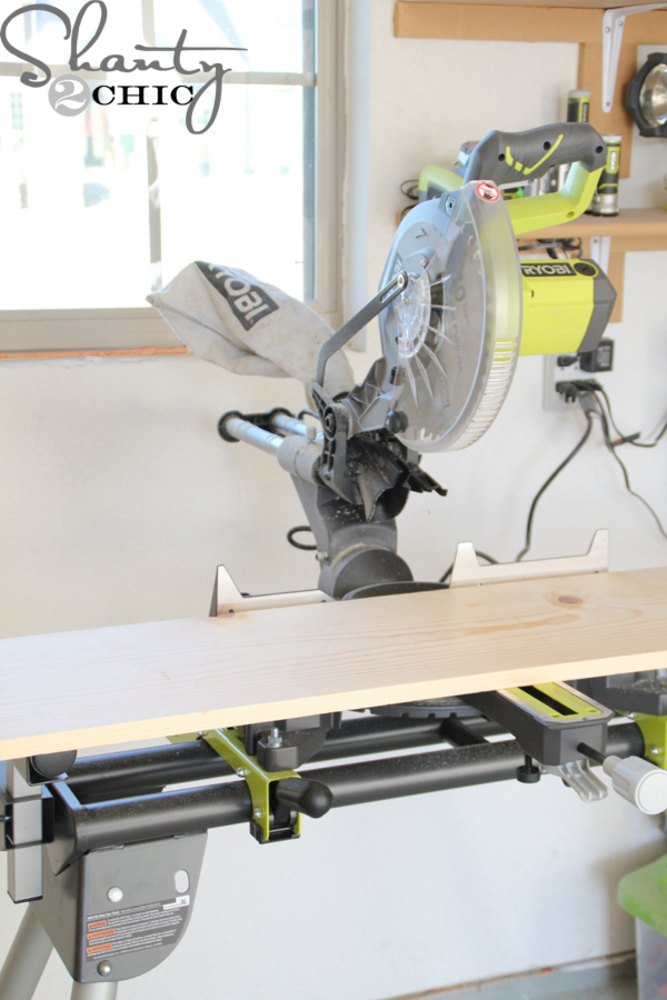 Use the cut list in the PDF attached to make your cuts. We used the RYOBI Miter Saw for this part.
Step: 3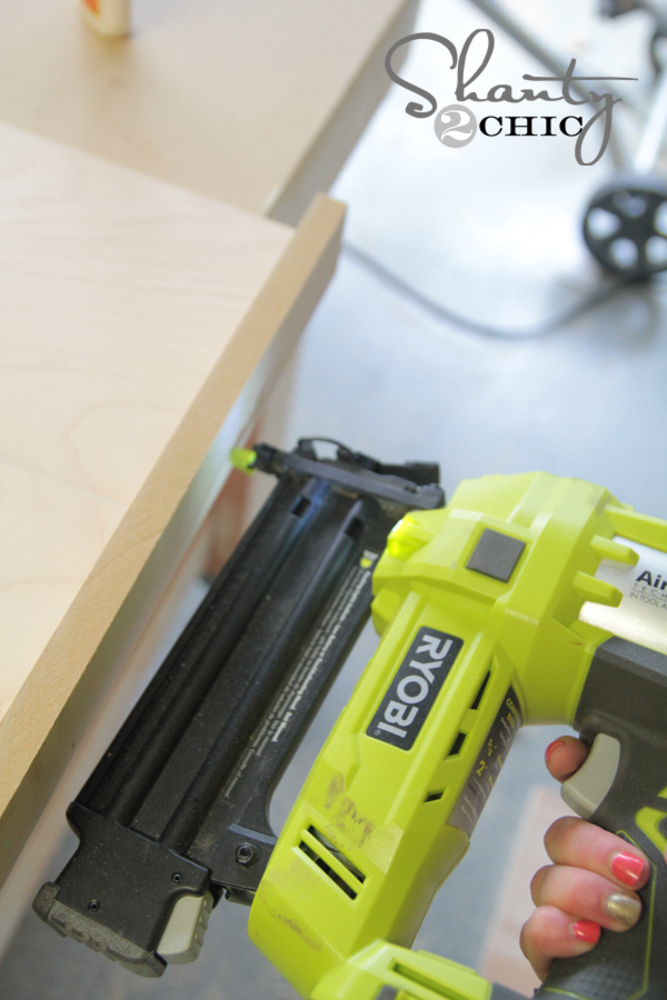 Second step…Build your box. This shelf uses hardwood plywood and 1×6 to create the box. For this box, we used wood glue and 1.25″ finish nails to attach all of our pieces. Build the 4 sides first, and then glue and nail the top piece to that.
Step: 4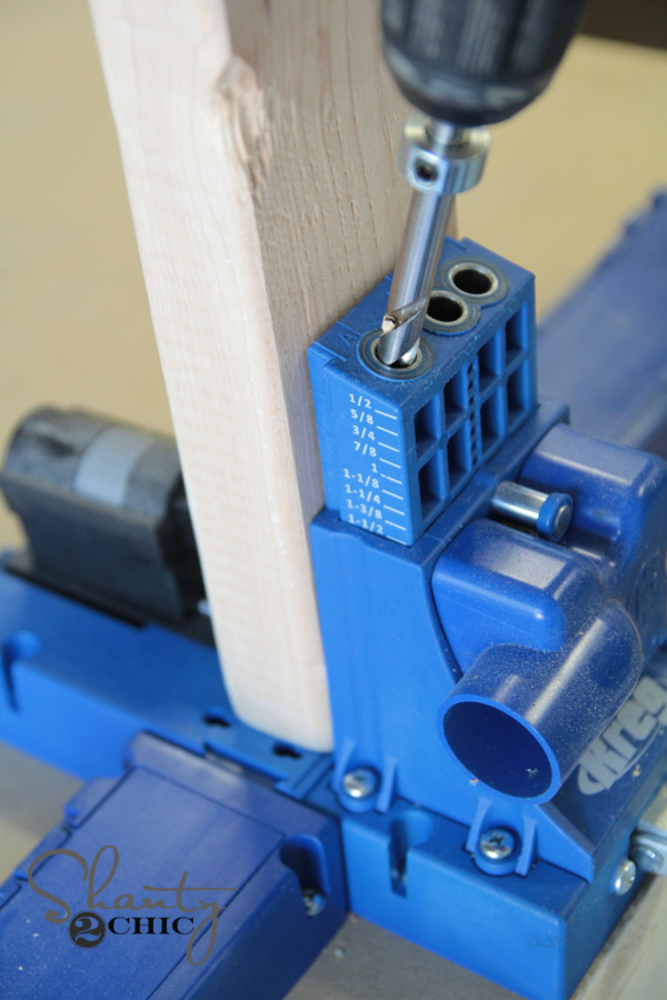 We finished our box and stained it. While it was drying we built the wall cleat. This is made from a 2×4. We made our cuts and then used our Kreg Jig to create 1.5″ pocket holes into each of the 3 smaller pieces.
Step: 5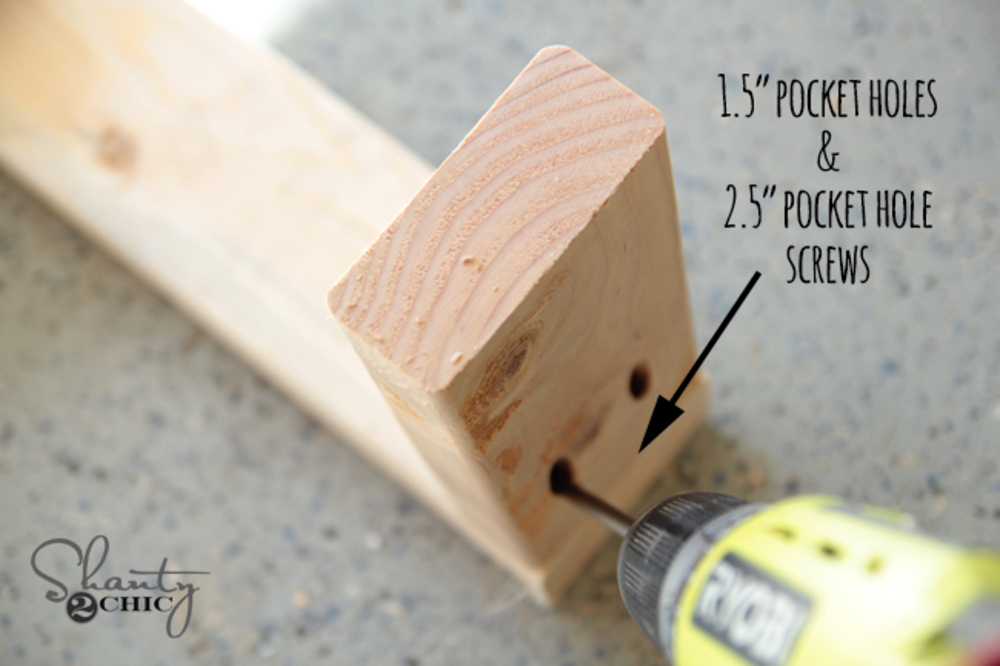 We attached each of those three pieces to the longer 2×4 using wood glue and 2.5″ pocket hole screws.
Step: 6
Once we had the wall support assembled, we attached it to the wall using 3″ screws. We used a stud finder to mark the studs in the walls and then drove the screws through the wall support and into the studs of the wall. We often get asked how much weight these shelves will hold. If you build and attach them correctly, they are strong! The box just slides over the wall support. We placed each shelf on the support, but waited to secure it to the cleats until after we added the twine.
Step: 7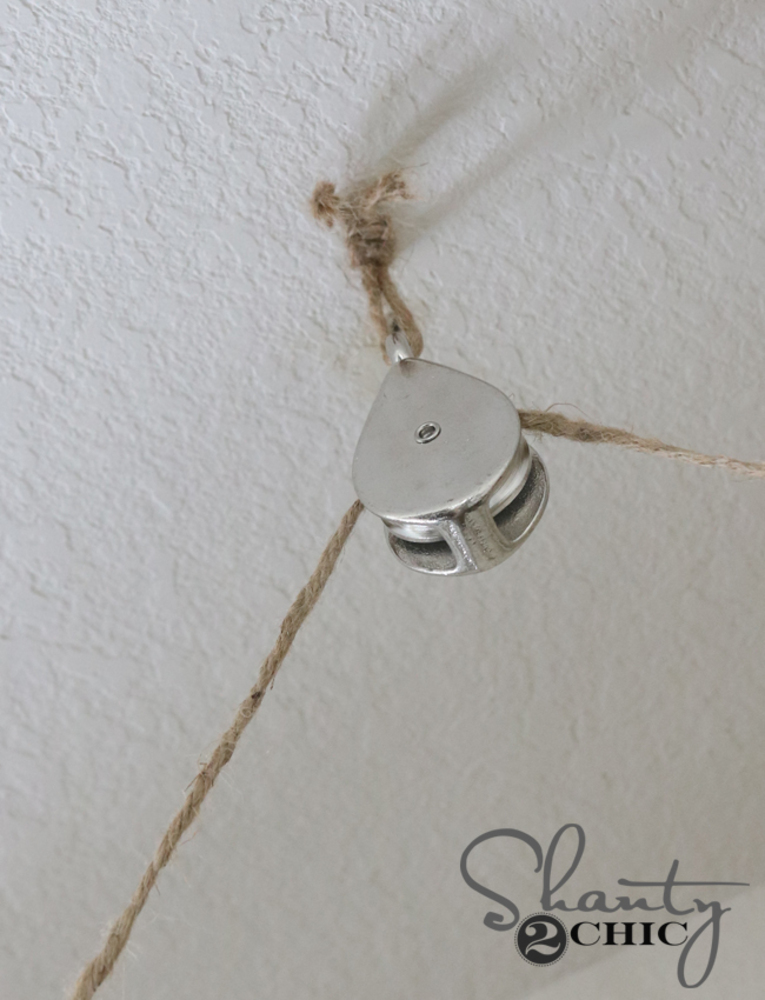 We used ply jute twine as our rope on these. You have a few options when mounting this to your ceiling. We decided to use our stapler to attach ours. We made a small knot through the top of the pulley to start. Then, we used our stapler to attach the knot to the ceiling with 5/8″ staples. The only actual weight that is held by those staples is the weight of the pulley, so we knew this would work great. Our next step was drilling the holes into the shelves. We used our drill and a 1/2″ drill bit to put four holes in each shelf. These holes were at the front corners of each shelf, and in the exact same spot on the bottom board of each shelf. We spaced ours 1″ from the front of the shelves and 2″ from the sides so we wouldn't drill into our wall cleats.
Step: 8
Once the rope wall all the way through, we tied knots under the bottom board of the bottom shelf and used the driver to attach the shelves to the cleats with 1.5″ screws.