Step: 1
LUMBER CUT LIST: (2) Custom Tree Cut Out; (1) 1" x 6" x 8"; (1) 1" x 6" x 13"; (1) 1" x 6" x 17"; (1) 1" x 6" x 20"; (1) 1" x 8" x14" (left over from 72" x 1" x 6")
Step: 2
On one of the 24" x 48" sheets of plywood draw out the basic shape of the tree. You can freehand the design, but you want to clearly mark out the shelves and different levels ahead of time to make sure your shelves line up for assembly. In this design we spaced the shelves 11" starting from the top and then marked the desired length of shelves (in red). Then we marked an extra 1"- 2" outside of the shelves to allow for clearance.
Step: 3
With the design drawn out, stack both sheets of plywood and clamp them together. Using a jig saw, cut out the design.
Step: 4
With the tree shapes cut out, drill pilot holes into only one of the tree shapes to attach the shelves on each level. Then use a sander to clean up any rough edges or sharp corners on the cut out. Paint the front and back of one tree and only the front of the other.
Step: 5
Cut the 1x6 to the following lengths for shelves: 8" 13" 17" 20" Then sand the surface and the outside facing bookshelf edges. Paint or stain to desired finish.
Step: 6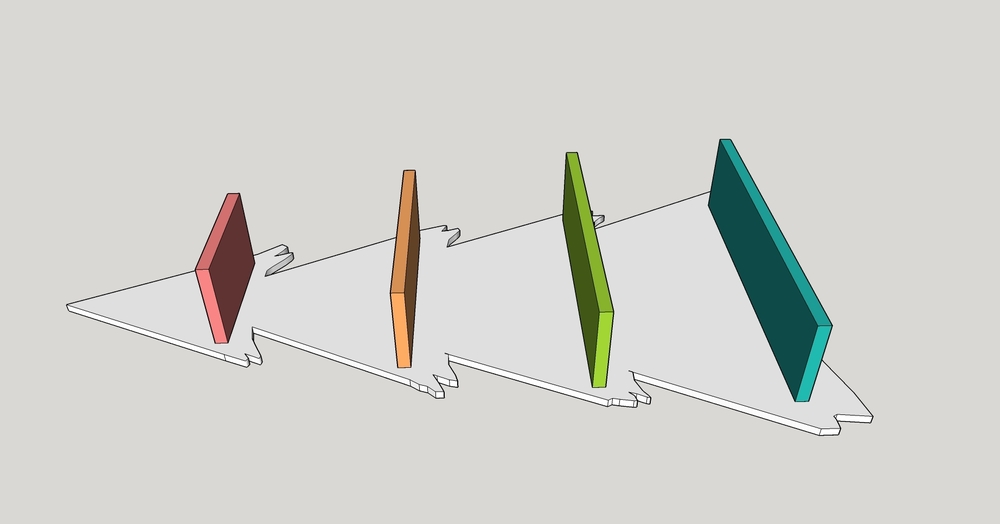 Line the shelves up with the pilot holes from step 3 and attach with wood screws and wood glue from the back. Helpful hint: Use a tape measure to make sure the spacing of the shelves are even for each level.
Step: 7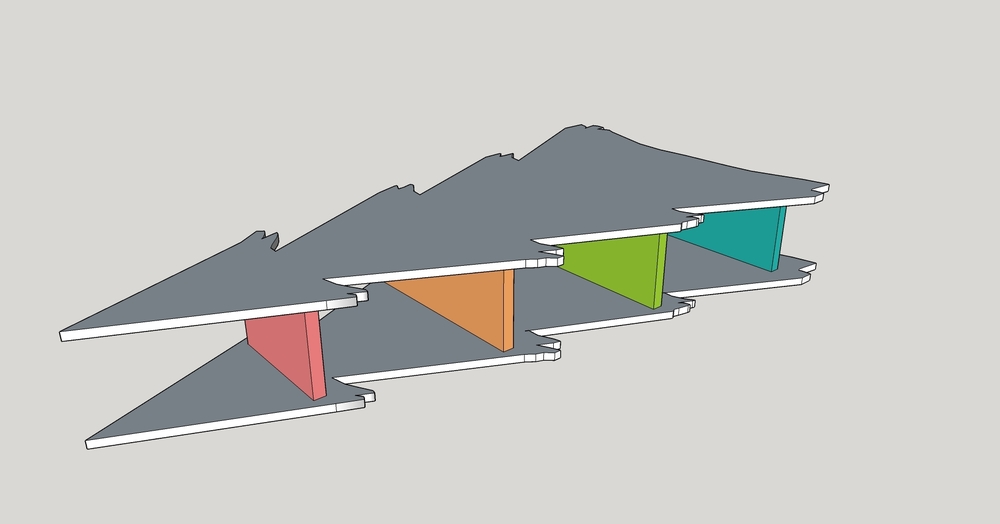 Apply wood glue and line up top tree cut out (both sides painted) and attach from the front with brad nails. Be sure not to miss the shelves with the brads.
Step: 8
Using the scrap piece of 1x6 (roughly 14") sand the edges and then paint to desired finish. Cut a scrap piece of 4x4, 2 stacked pieces of 2x4 or a cut off tree branch or trunk to 8" long. Center and attach from the underside with wood screws. Helpful Hint: If you use a piece of actual tree, make sure it's straight and your cuts are level so your tree won't be off balance.
Step: 9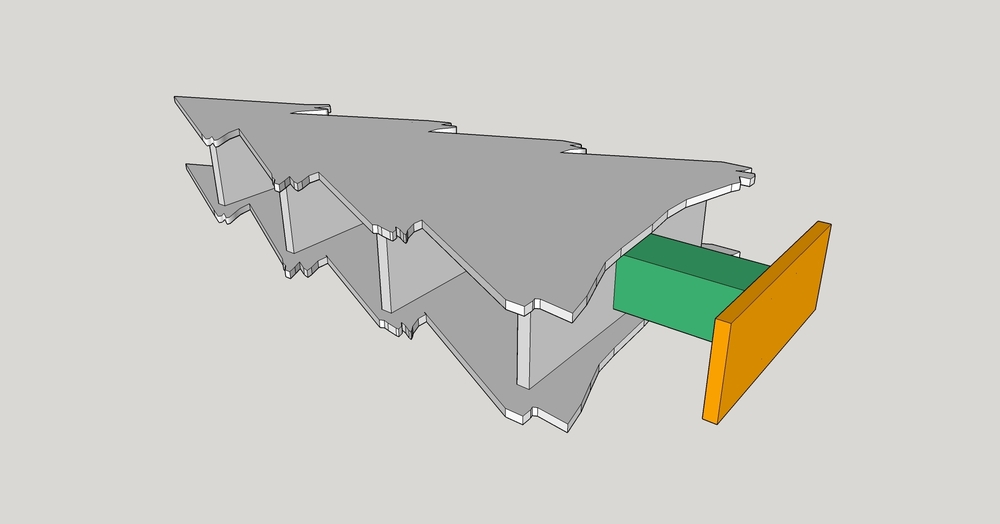 Attach base to the middle of the bottom shelf of the tree with wood screws from the top or you can pre-drill ¾" pocket holes to attach from underneath. Add Books! Note: Your final dimensions will be 52.75" H x 24" W x 6.5" D.