Step: 1
Cutting Cut all of your boards according to the cut list. Cut longest lengths first to ensure best use of material. On angled front legs, set miter saw to 15 degrees on the deck, and cut both ends parallel, overall length is measured along same edge, long point to short point. After angled front legs are cut, measure in 1-3/4" from short side and use a square to mark back of leg. Cut off with a jig saw.
Step: 2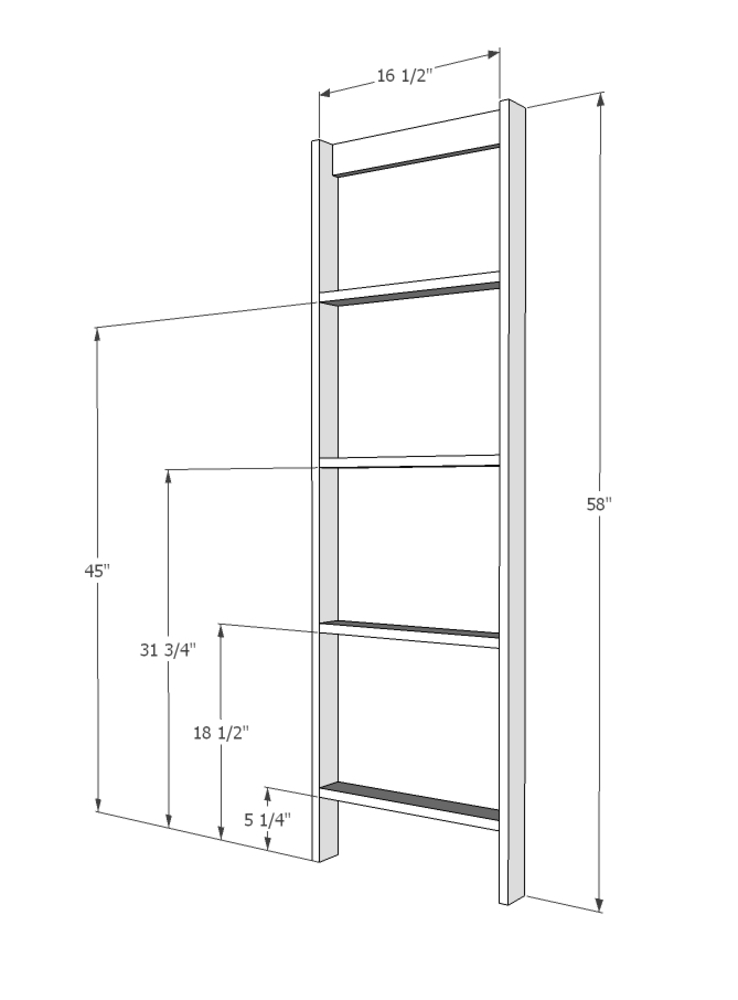 Back Ladder Assemble the back ladder with either 2" self tapping screws or pocket hole screws.
Step: 3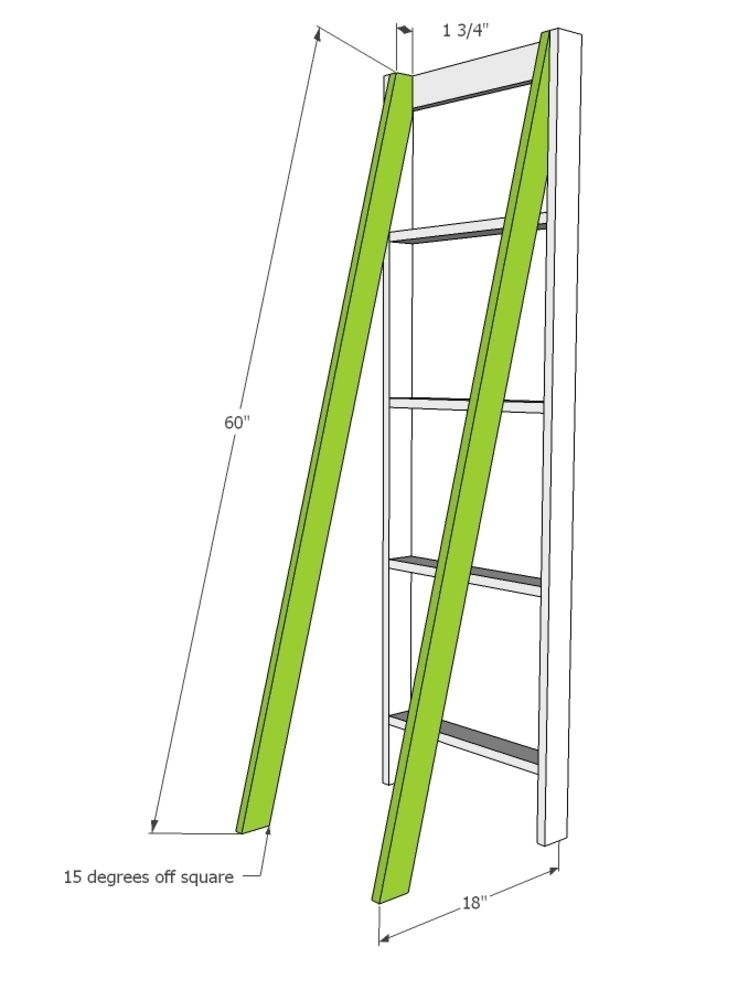 Front Legs Attach front legs to back ladder making sure overall bottom measurement is 18". Use 1-1/4" screws or brad nails or staples and glue.
Step: 4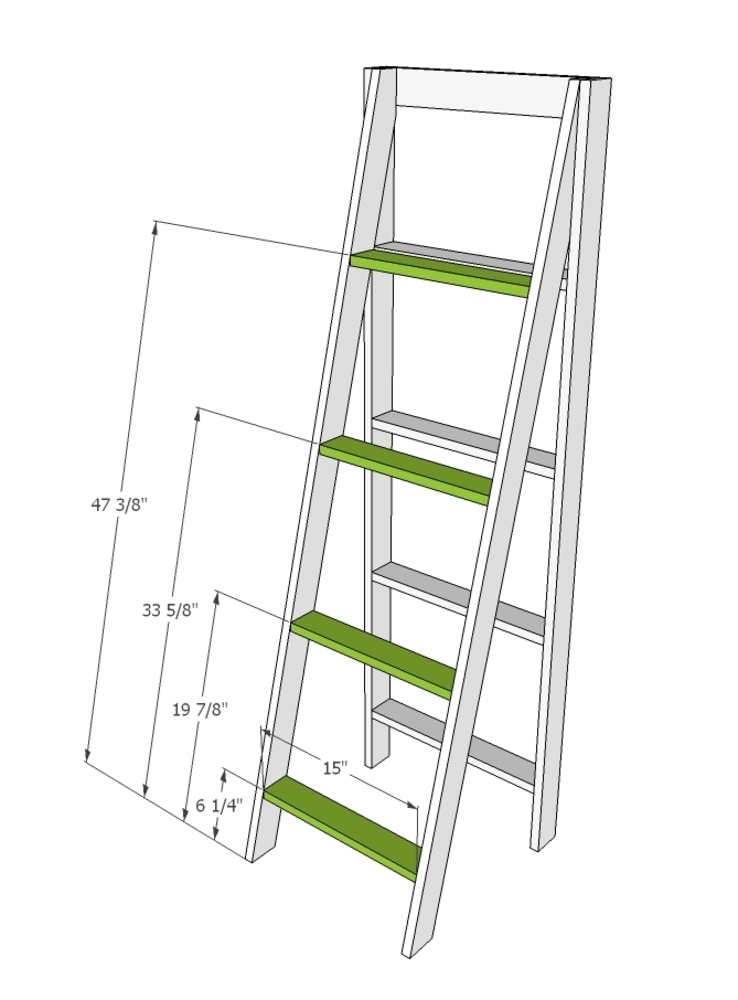 Front Ladder Mark points on front ladder and position front ladder boards in place. Use a level to make sure the boards are attached level to the ground. Attach with pocket holes or 2" self tapping screws.
Step: 5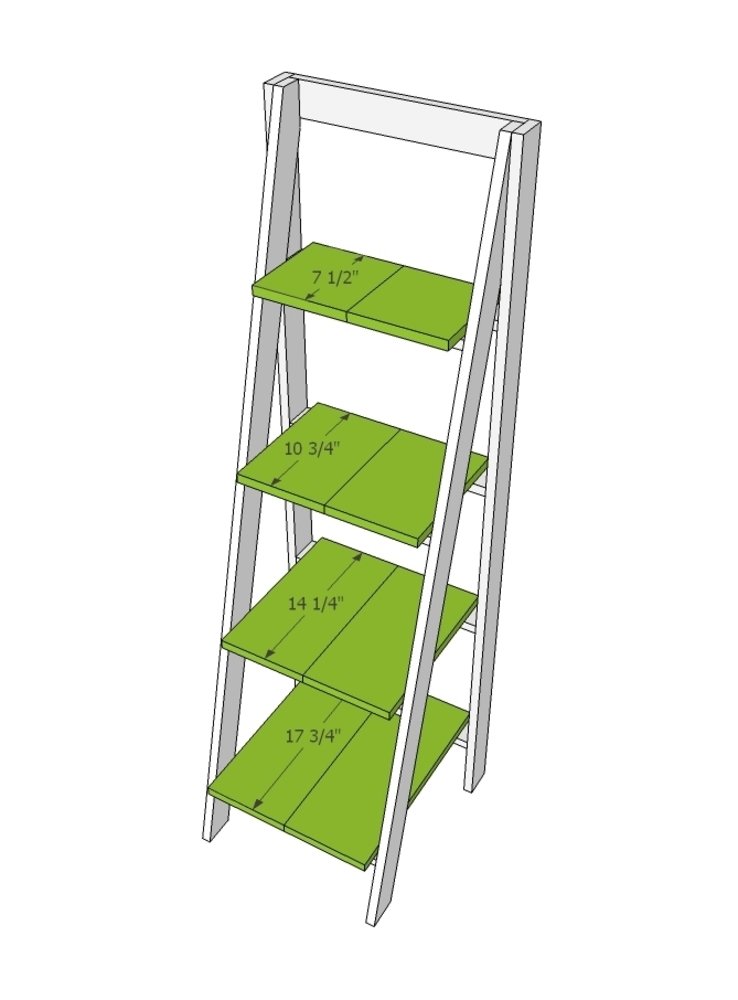 Shelving Boards Position shelving boards centered on the ladder pieces and nail or staple down. Use glue and 1-1/4" fasteners.