Step: 1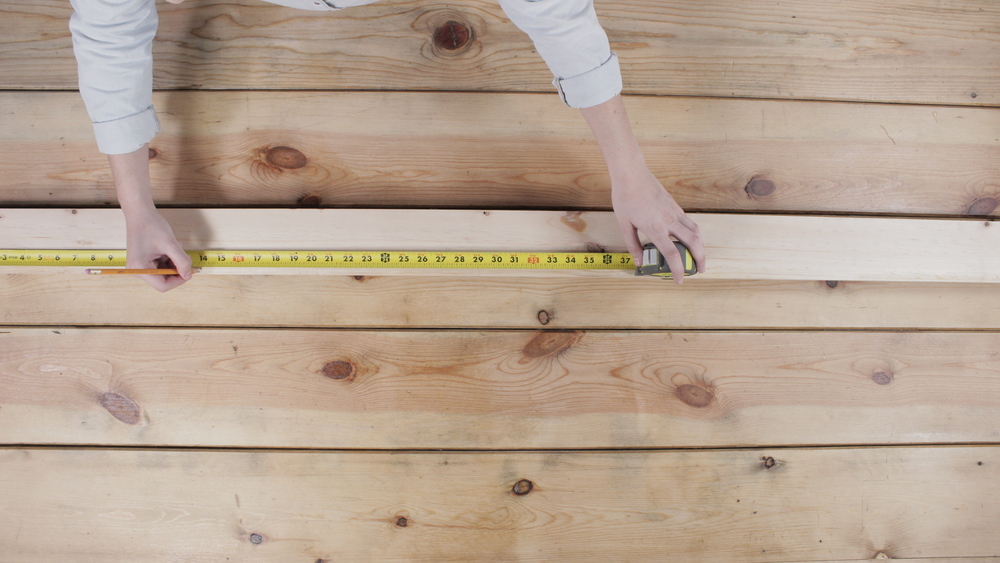 Mark the cuts for your mountain shape on the 1 x 4 x 8 piece of wood.
Step: 2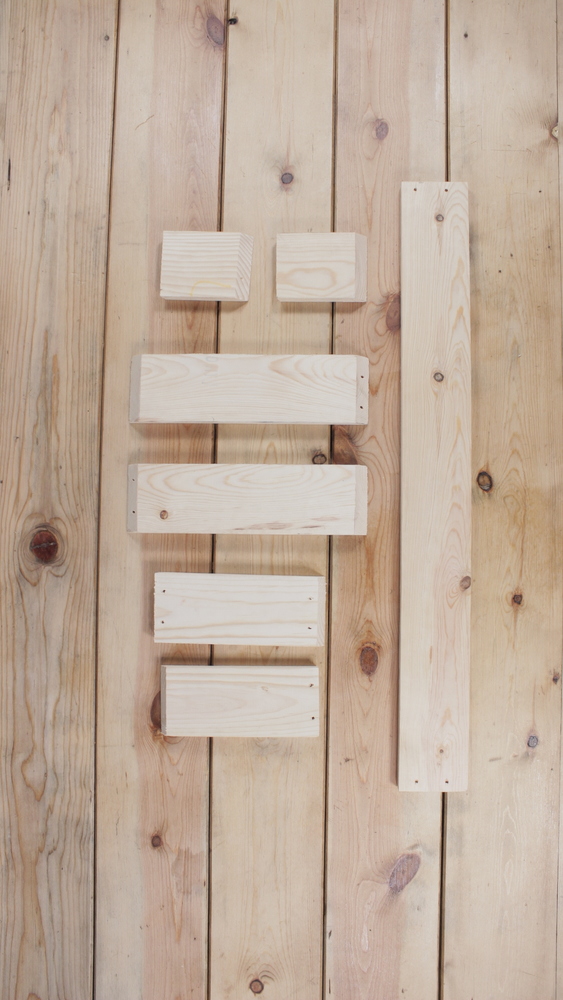 Adjust the bevel on the circular saw to 45-degrees, and make two cuts of 90 cm, two cuts of 35 cm, two cuts of 25 cm and two cuts of 15 cm.
Step: 3
Align your pieces on their edges to shape the peaks of your mountain.
Step: 4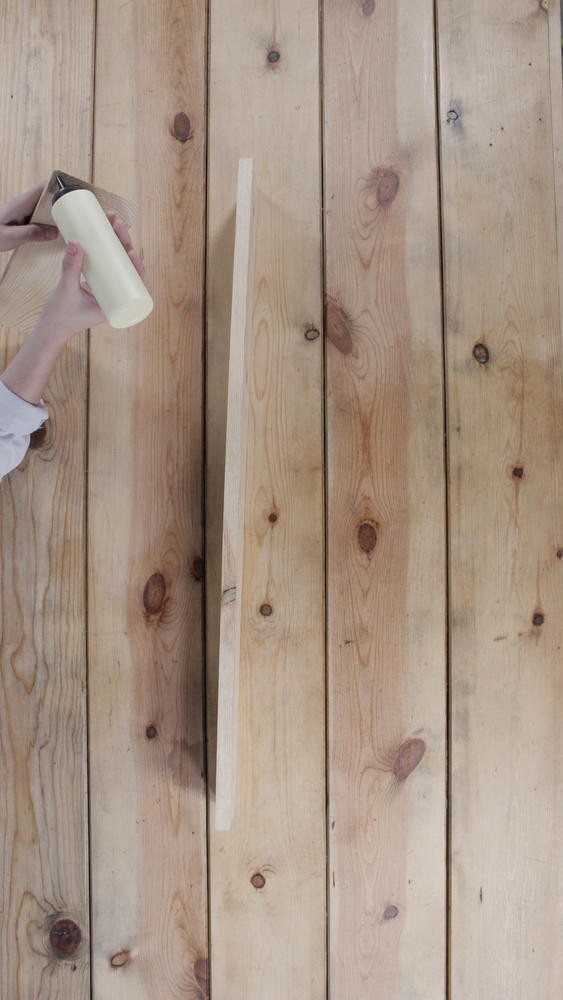 Apply wood glue to the joints, and let dry.
Step: 5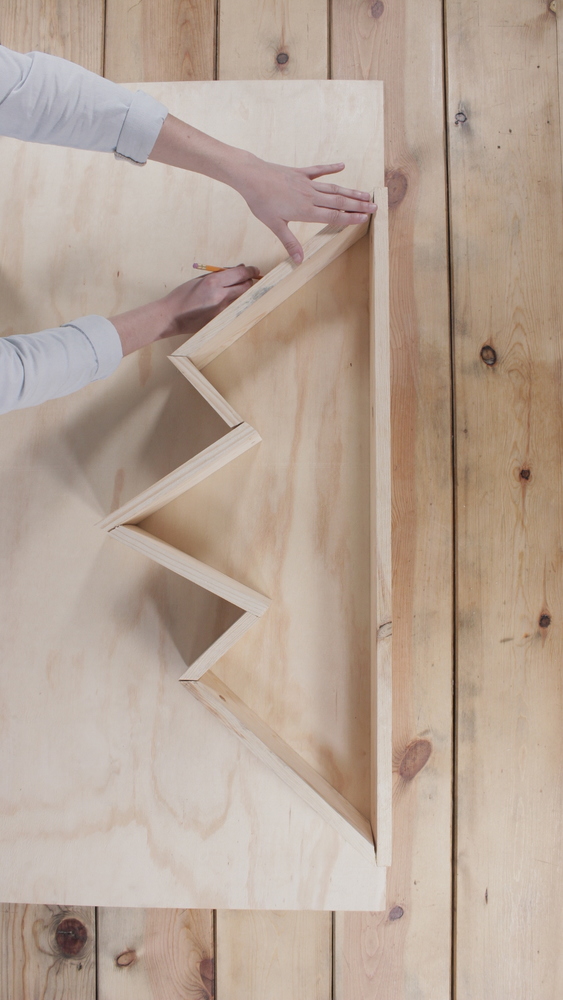 Trace the mountain shape onto your piece of plywood, and cut out with your jigsaw.
Step: 6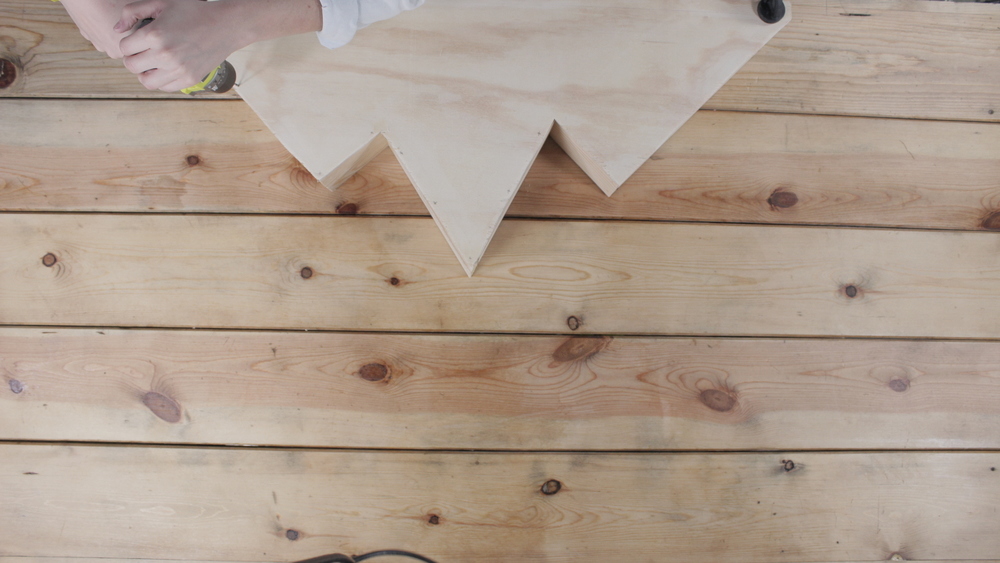 To attach the back panel onto the shelf, drill pilot holes and then fasten screws.
Step: 7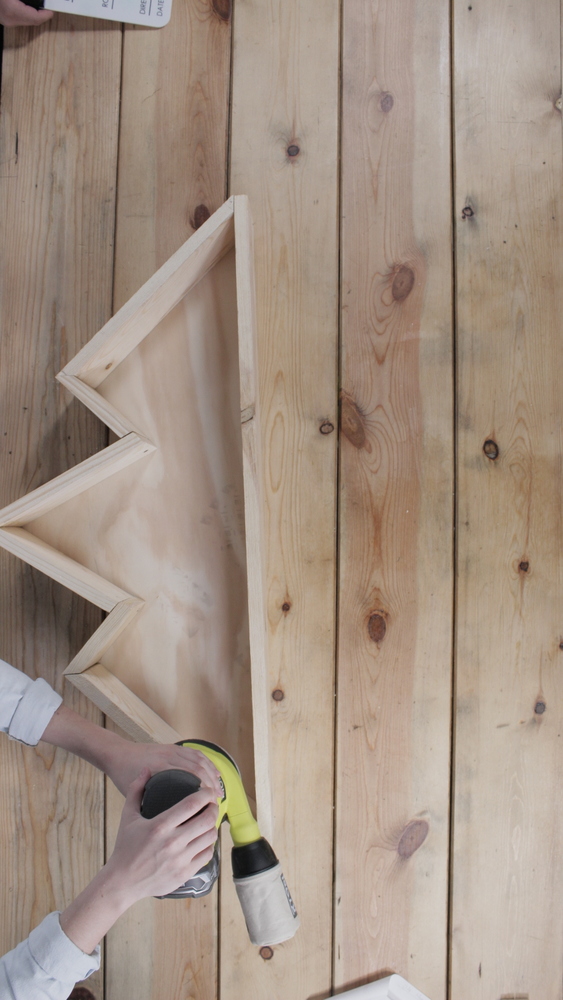 Use 220-grit sandpaper to finish the edges of the shelf.
Step: 8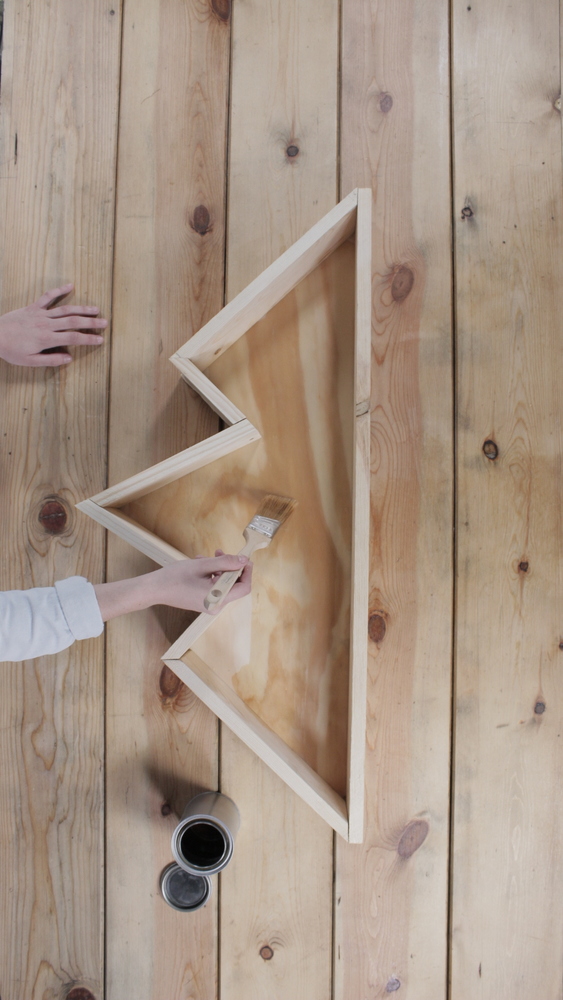 Apply a finish of your choice, and enjoy!