Step: 1
Cut and Sand wood according to the cut list.
Step: 2
Attach the vertical dividers (1x12 @ 6 3/4") to the center of the shelves (1x12 @ 22 1/2") using wood glue and nails. Repeat for a total of 4 shelves and dividers.
Step: 3
Attach bottom shelf to your two side panels (1x12 @ 36 1/4") with pocket screws (or wood glue and nails).
Step: 4
Attach remaining 3 shelves to the top of each divider securing with wood glue and nails from the top and sides.
Step: 5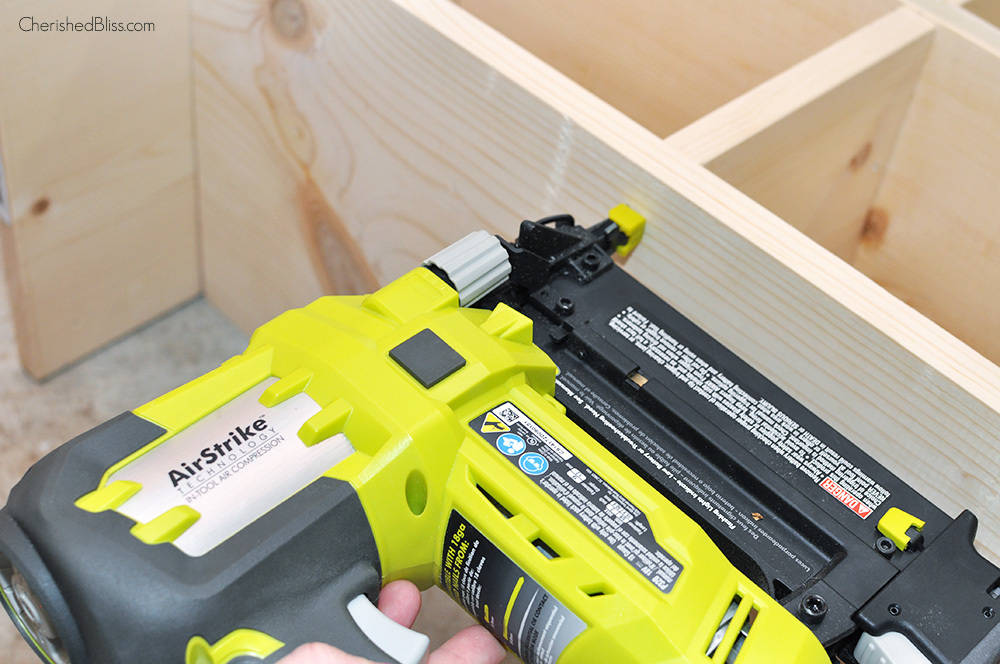 Securing remaining shelf to the top of the divider and secure with wood glue and nails as you did on the other shelves.
Step: 6
Attach trim (1x2's) to the front of the storage unit with wood glue and nails.
Step: 7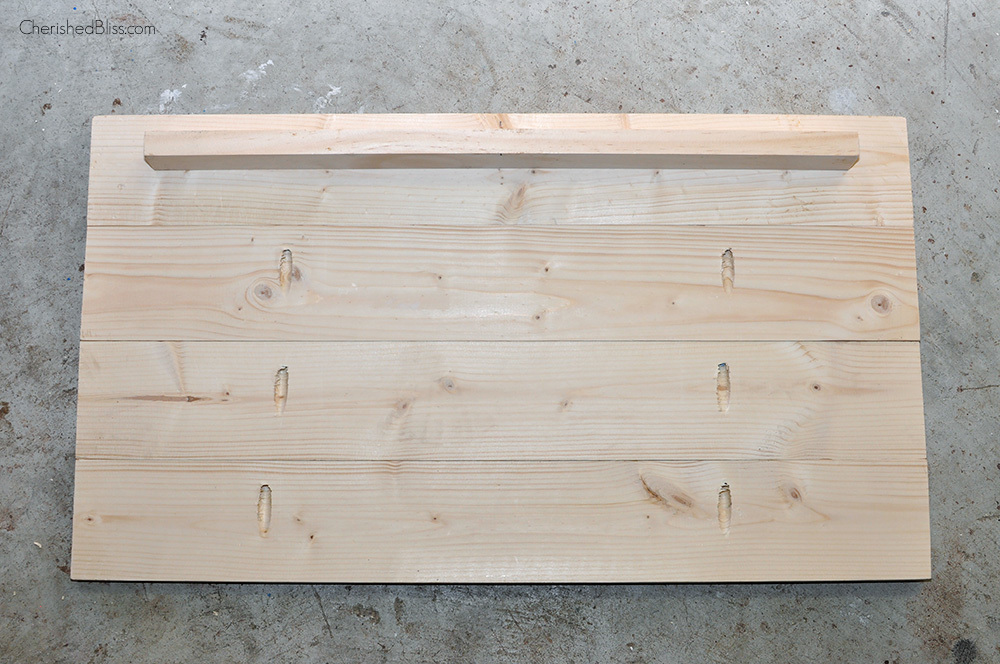 Assemble top of storage unit with 1x4's using pocket holes. Attach front trim piece to bottom making sure to line it up to fit, and secure with wood glue and nails.
Step: 8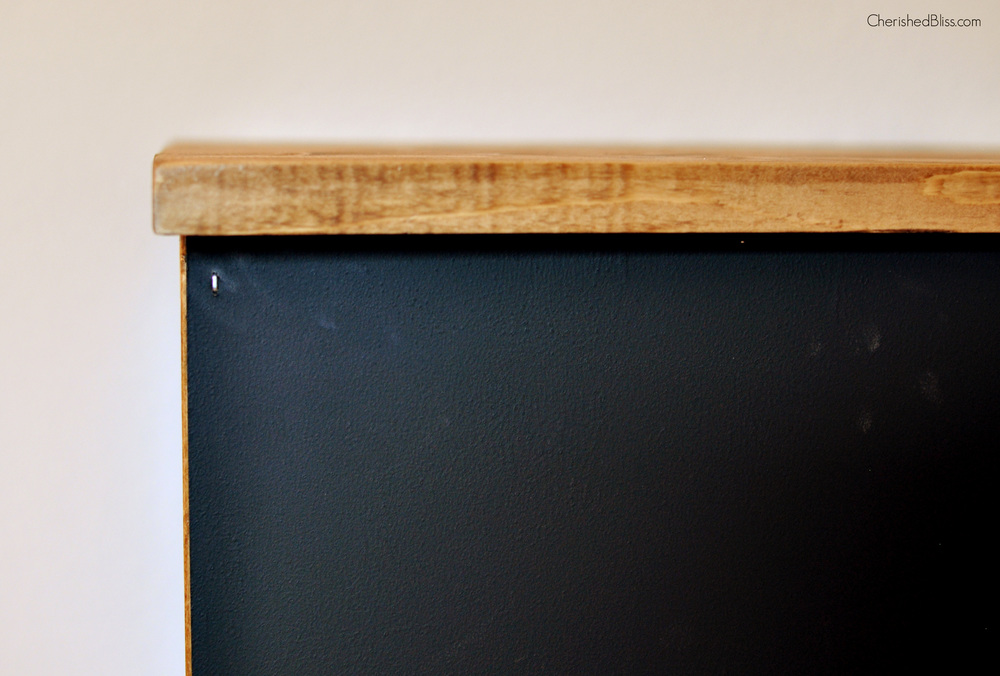 Attach your 2x3' hardboard to back of storage unit using staples. Optional: Paint hardboard with chalkboard paint to use as chalkboard when spun around.
Step: 9
Optional: Attach Casters to bottom in order to utilize the chalkboard.
Step: 10
Fill any holes from nails with wood filler, sand, stain, and apply poly acrylic. Paint crates and attach hardware.