Step: 1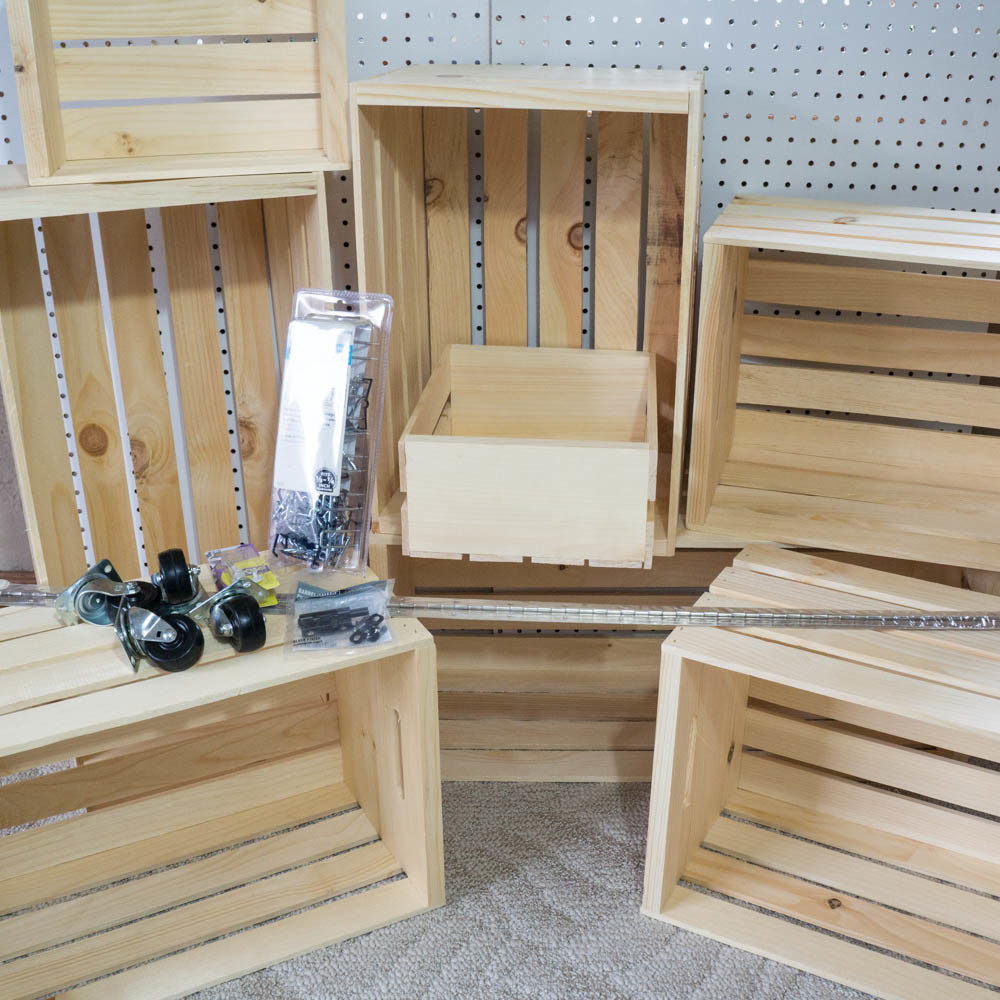 Start with basic crates. You can choose the combinations you like for the size storage locker you need.
Step: 2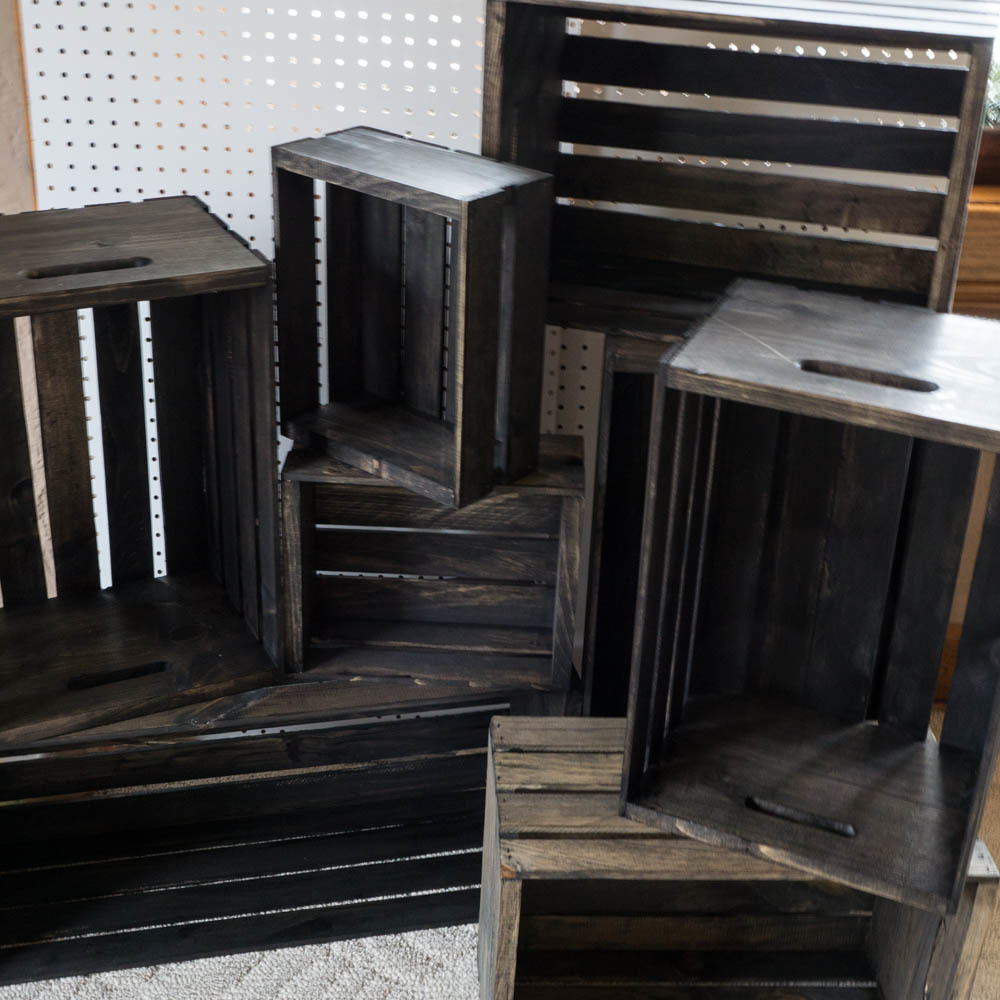 Stain or paint crates. This is an optional step as you can leave the crates plain.
Step: 3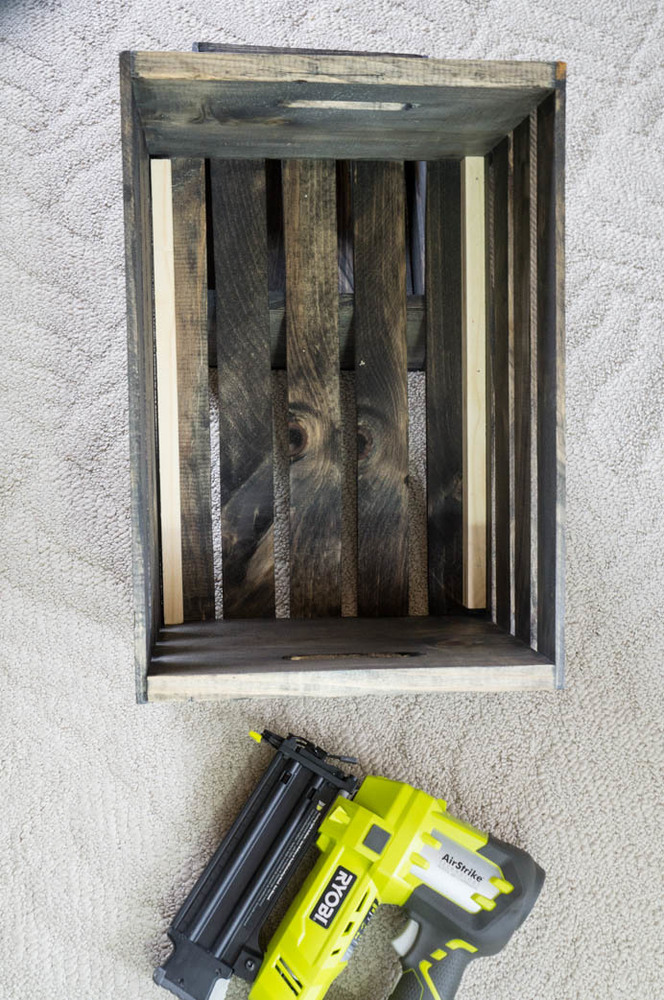 Add 4 pieces of 1 inch scrap wood to the inside of the top crates. This is to hold the peg board(optional) away from the back of the crates so you have room for the pegs.
Step: 4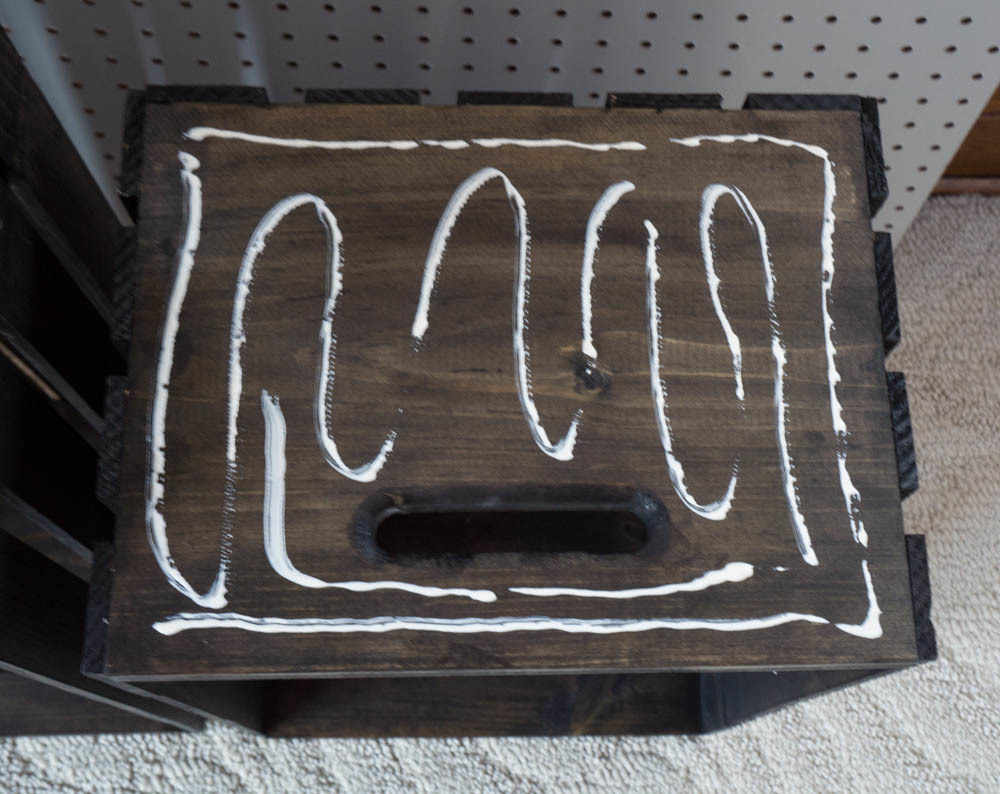 Place wood glue on the top and bottom outside of the middle crate and stack crates together.
Step: 5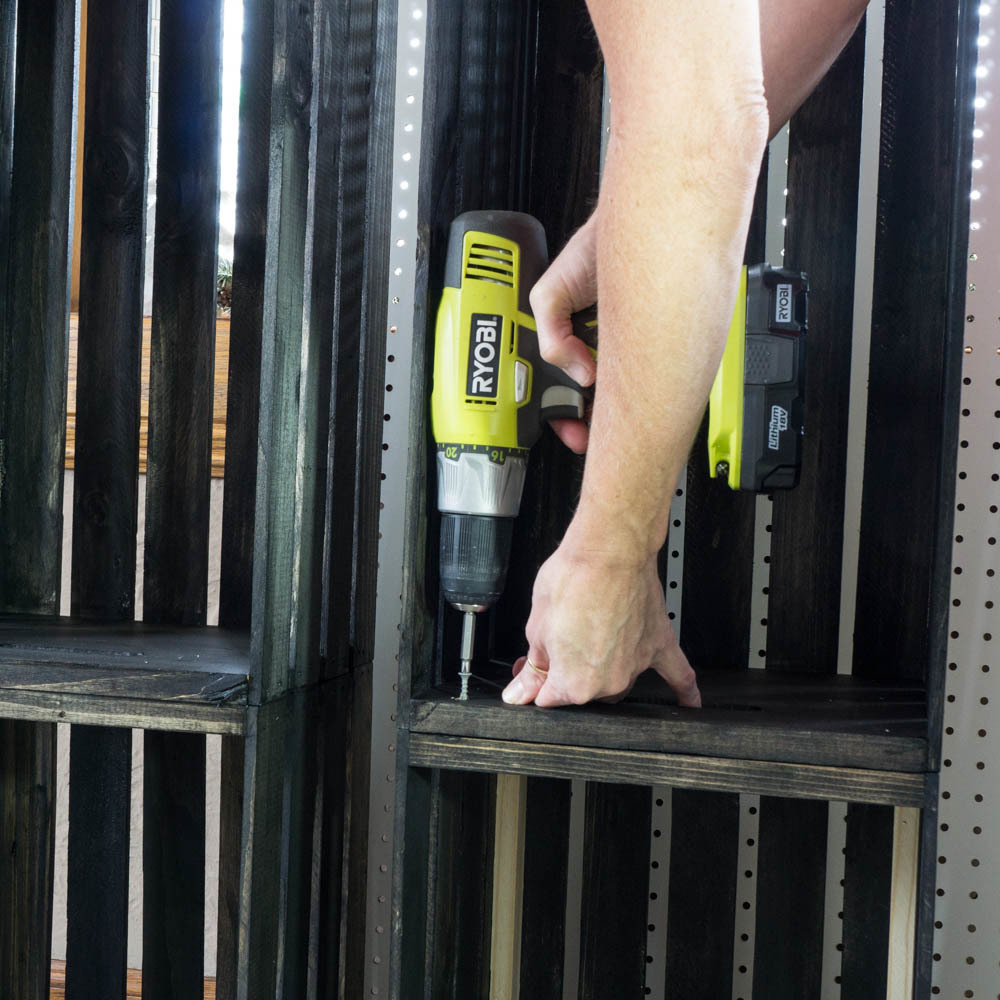 Secure each crate in place by using 4 screws in each corner of the crates. I turned the storage crates upside down so that the screw heads would not be seen on the top sides.
Step: 6
Place the 4 casters on the bottom of each side of the storage locker, making sure to place the casters on the outside edges.
Step: 7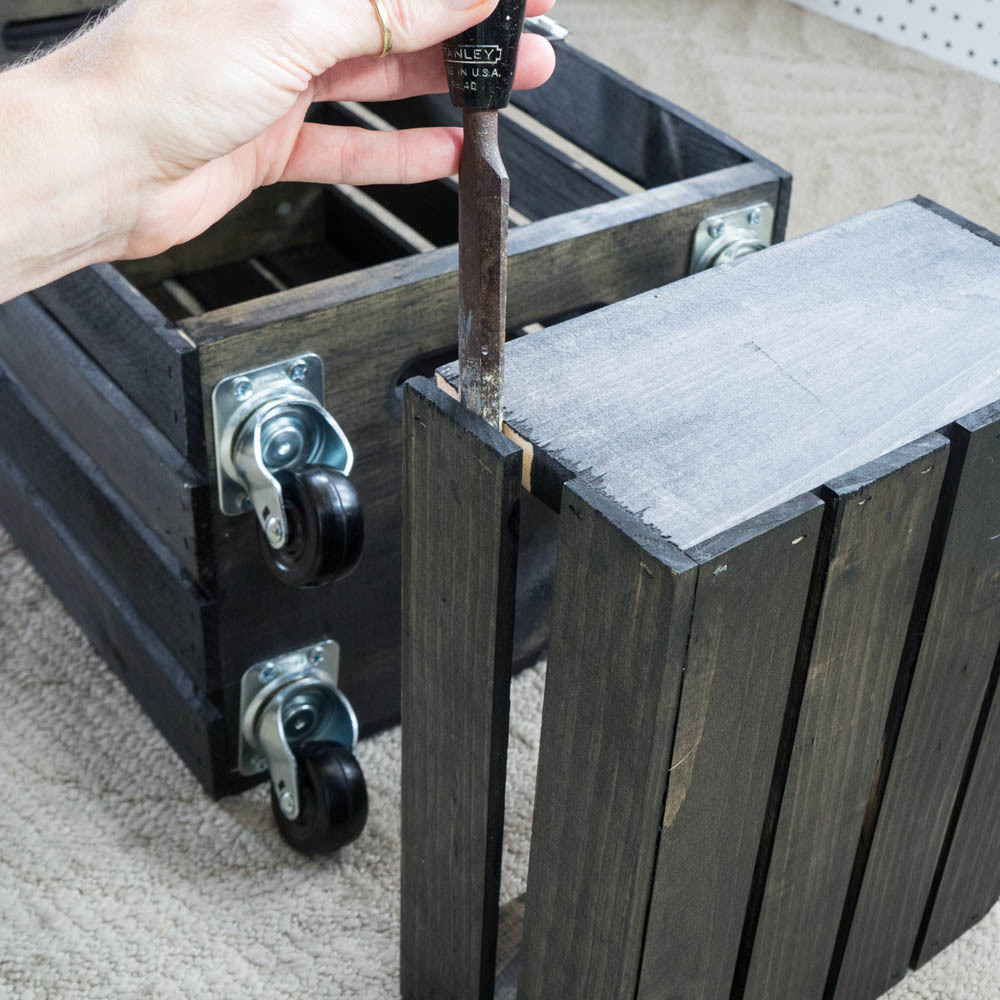 Carefully remove the backs and the top slate of the front from the small crates. Once the 3 slates are removed, staple them on the top of the small crate, creating a double shelf. Secure each shelf, by screwing in the middle of the center crate.
Step: 8
Stain the small section where the slate was removed from the small crate.
Step: 9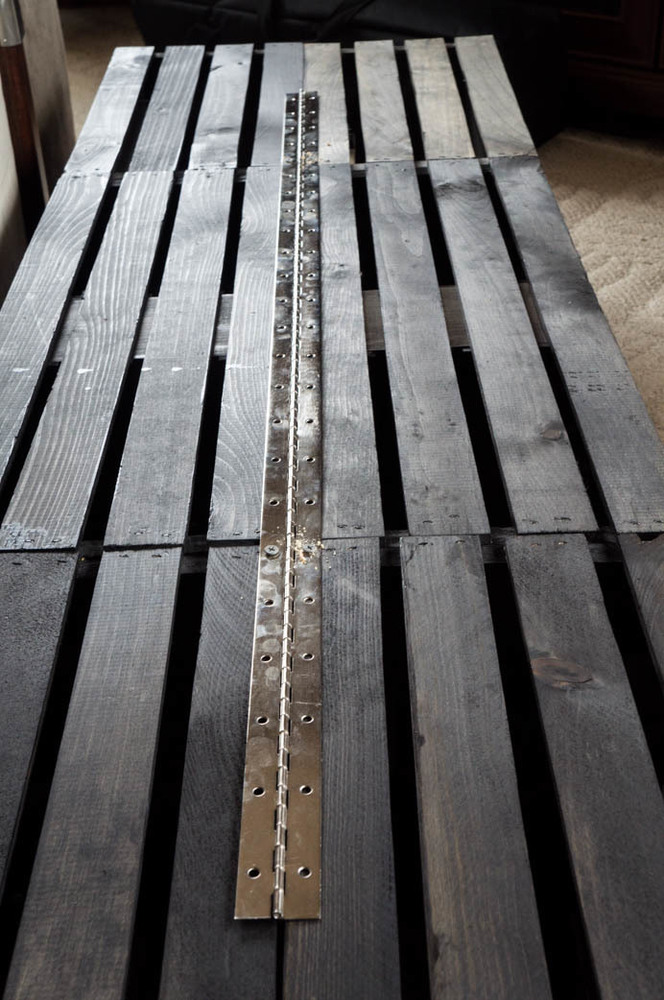 Place the lockers facing each other and secure the continuous hinge of the outside edge.
Step: 10
Cut peg board to fit the inside of the top crates and secure in place using the Air nailer. This step is optional if using peg board in your storage locker.
Step: 11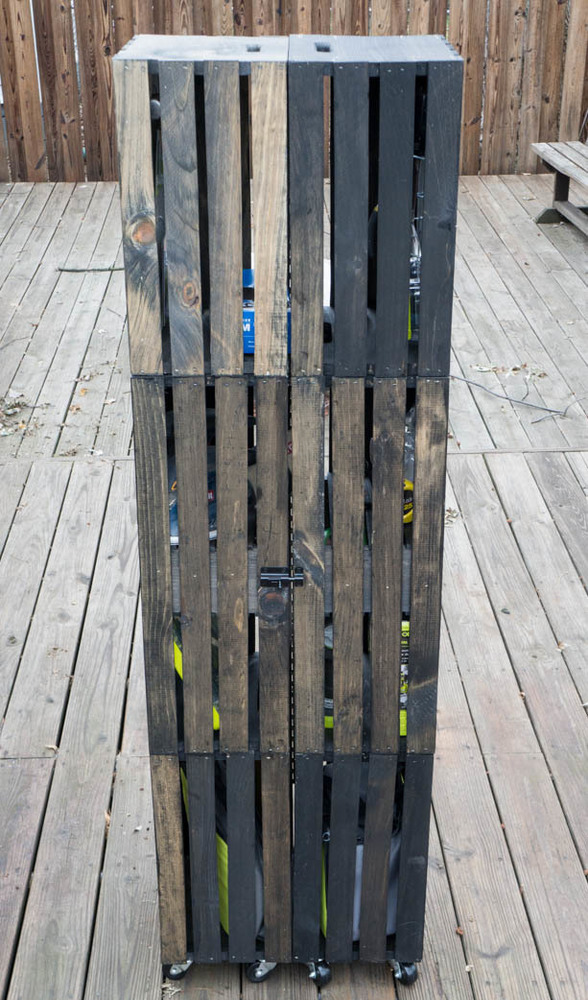 Place latch on outside of crate and your storage locker is complete.
Step: 12
Showing completed Crate Storage Locker