Step: 1
First, I measured the interior space of the small wooden crate and used my slide miter saw to cut a 1x4 and a 1x2 board at 10-5/16".
Step: 2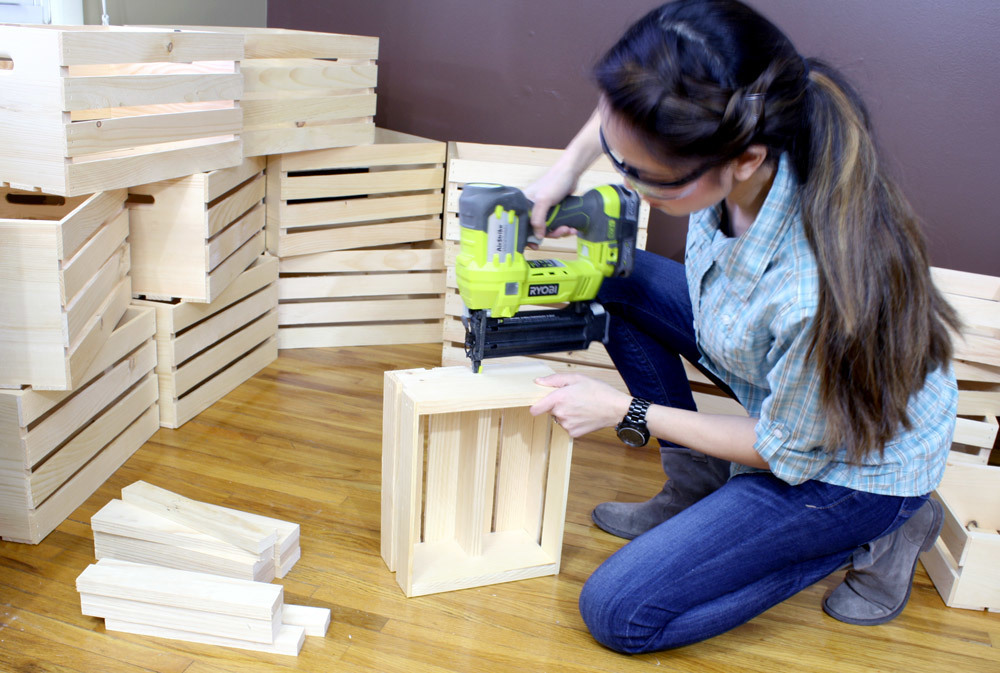 Next, I used my Airstrike brad nailer to nail the 1x4 and 1x2 boards inside the crate.
Step: 3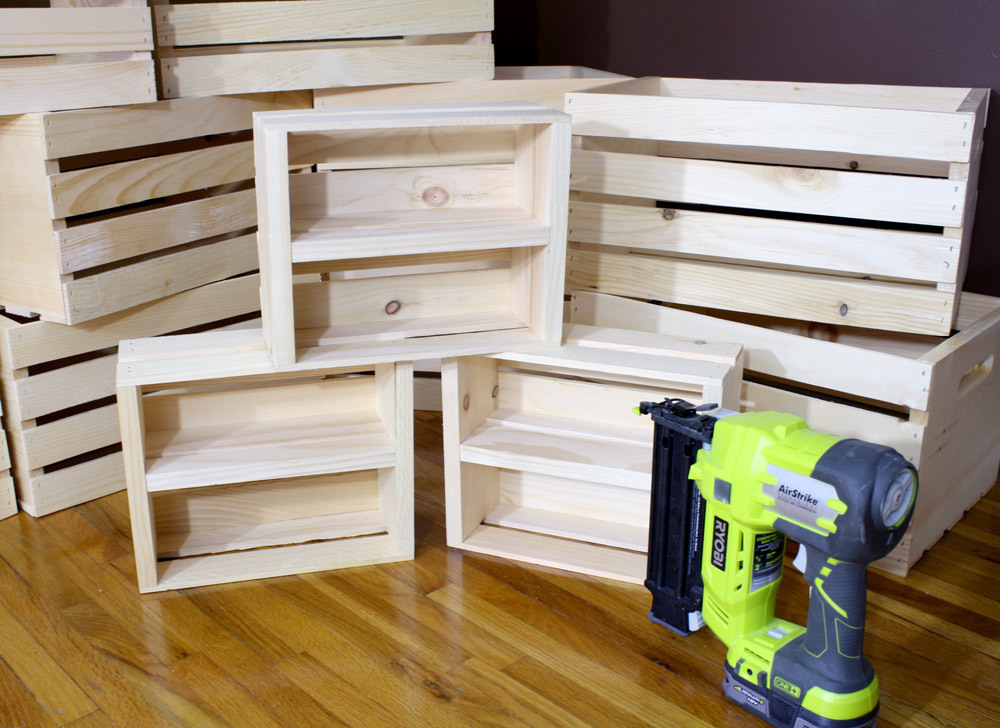 By doing so, I created an additional shelf in the crate.
Step: 4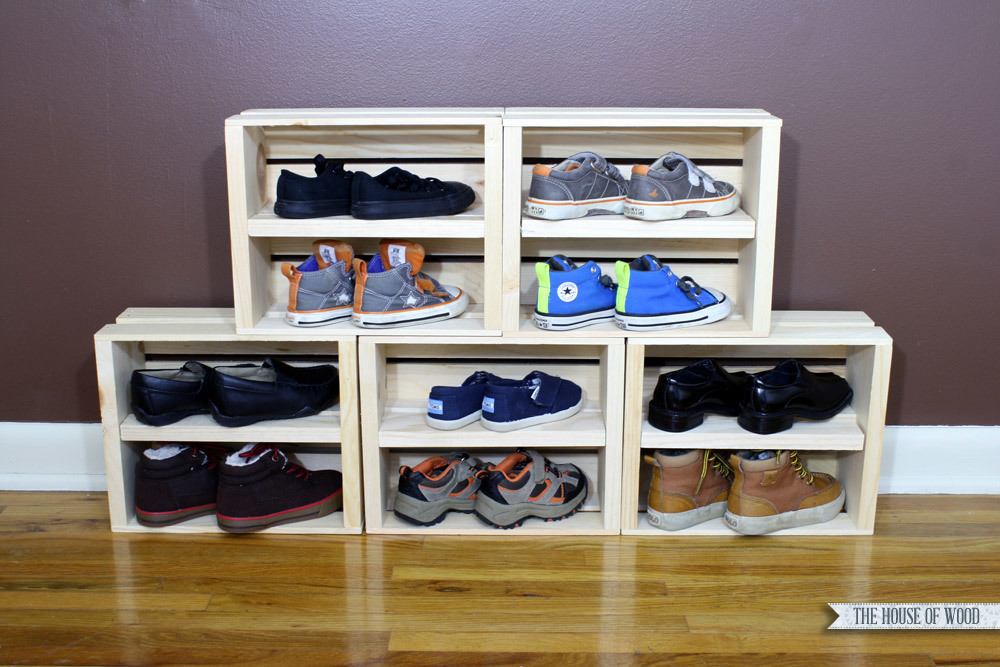 The small wooden crates with the extra shelf displays my son's shoes beautifully!
Step: 5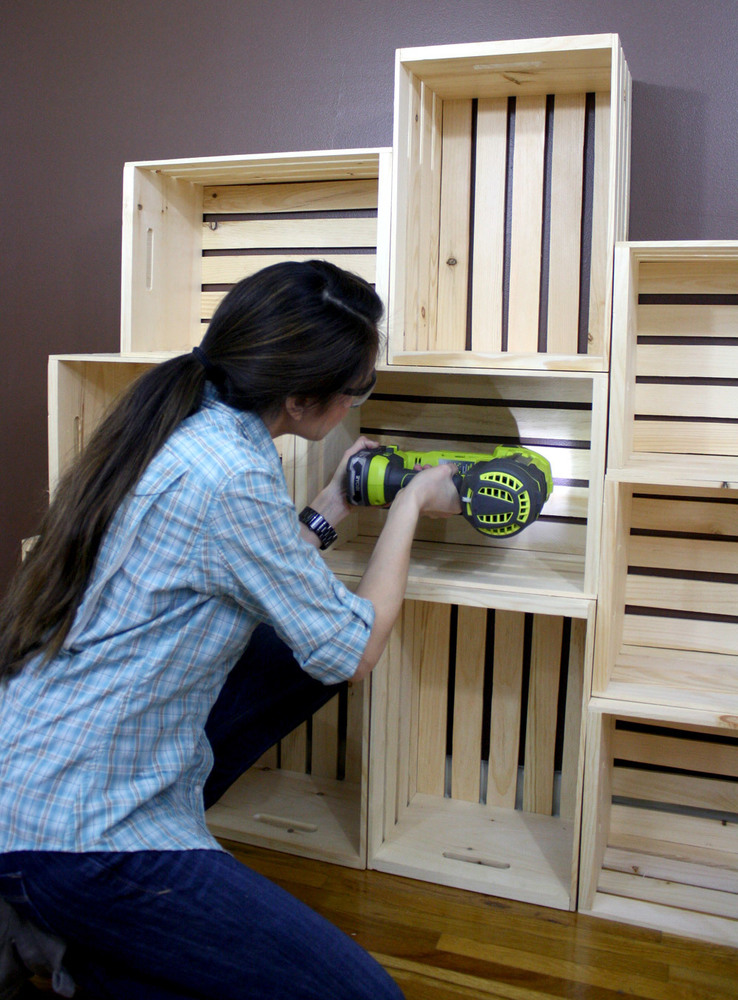 For my shoe display, I used the large wooden crates and nailed them to the wall using my Airstrike Finish Nailer. Because we're renting our home and are always thinking of temporary solutions, I opted to nail the crates instead of screw them into studs in the wall. However, for a sturdier option, I would recommend screwing the crates into the studs.