Step: 1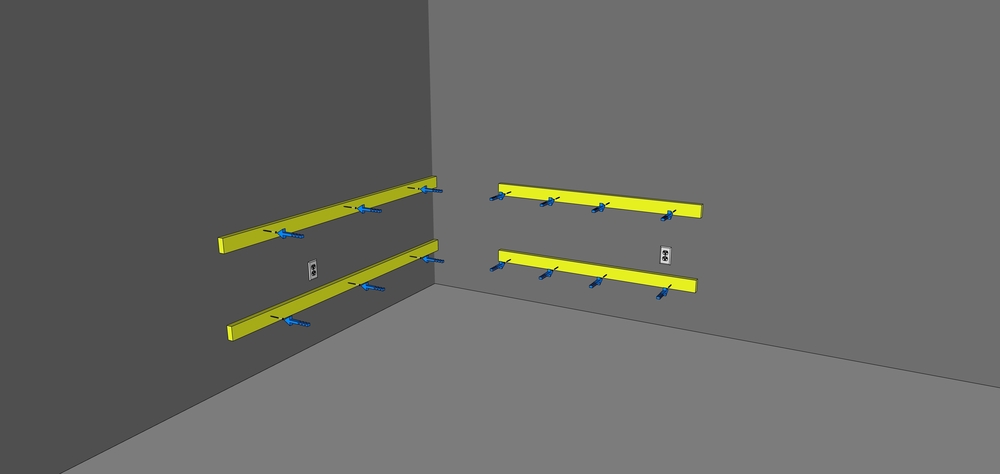 Mark out all the studs on the wall. Attach the 84" and 60" 2x4 securely to the studs in the walls at the height you would like the top of the work table surface to be. Position the lower 84" and 60" 2x4 at the desired shelf height and attach securely to the studs in the walls.
Step: 2
Next, screw a second 2x4 to the first 2x4, in the same length. Don't screw the screw all the way in, and only put two screws in each board. These are just to hold the boards in place.
Step: 3
Next, cut 2x4s to the height of your shelving and screw to the outside 2x4 with 3" or shorter screws. You'll want a leg on each end. For the corner leg, make sure it's 24" away from its perpendicular wall to accommodate the table depth on that wall.
Step: 4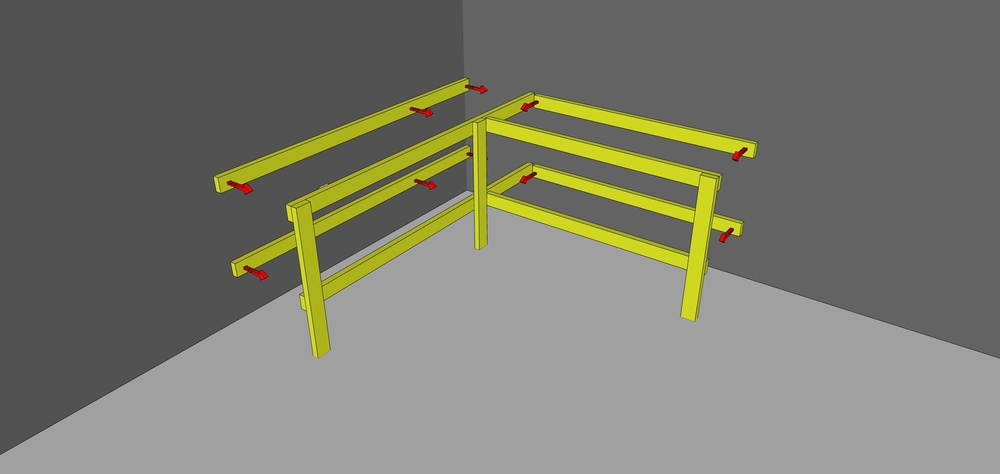 Now unscrew those screws that attached the second 2x4s to the first ones, and remove the upright leg and crossbar.
Step: 5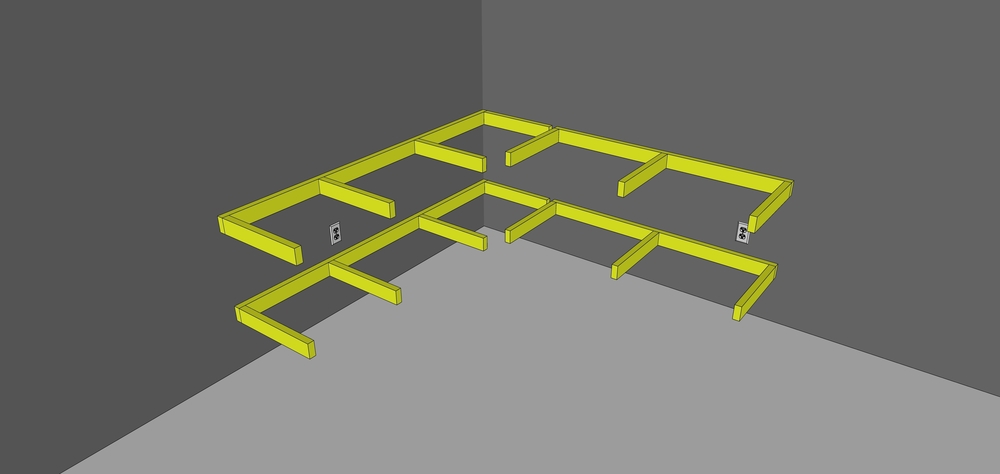 Cut 2x4s to 3" less than our plywood shelving pieces, drill pocket holes in one side, and attach to the first shelf boards. If you don't have a pocket hole jig, you can drive screws at an angle into the first row of 2x4 boards.
Step: 6
Bring the leg set up to the cleats, and screw it to the cleats using 3" screws. Then put a screw through the front shelf bar to attach to the cleats.
Step: 7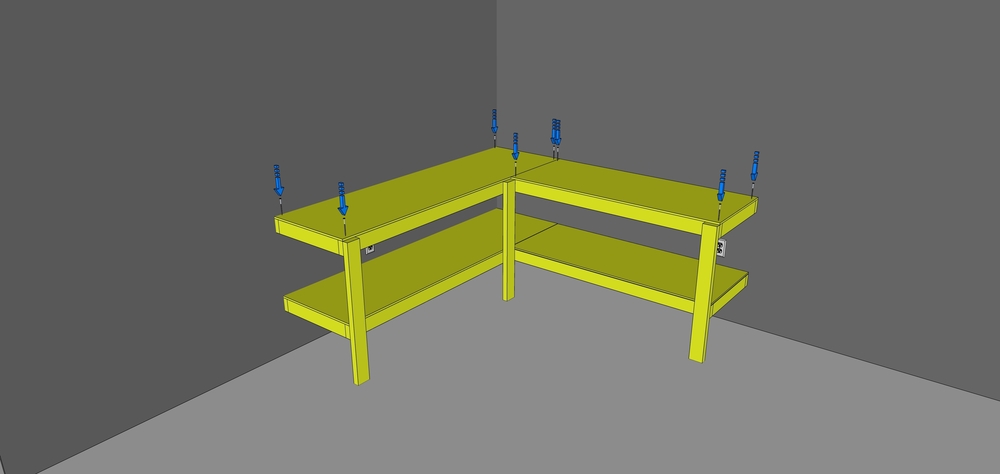 Cut the 1/2" plywood to fit flush from the walls to the face of the outer 2x4s. Apply glue to the top of the 2x4s and fasten table top and shelves with 1" brad nails. We used 1/2" plywood, but go up to 5/8" or 3/4" if you decide to not use as many cleats.
Step: 8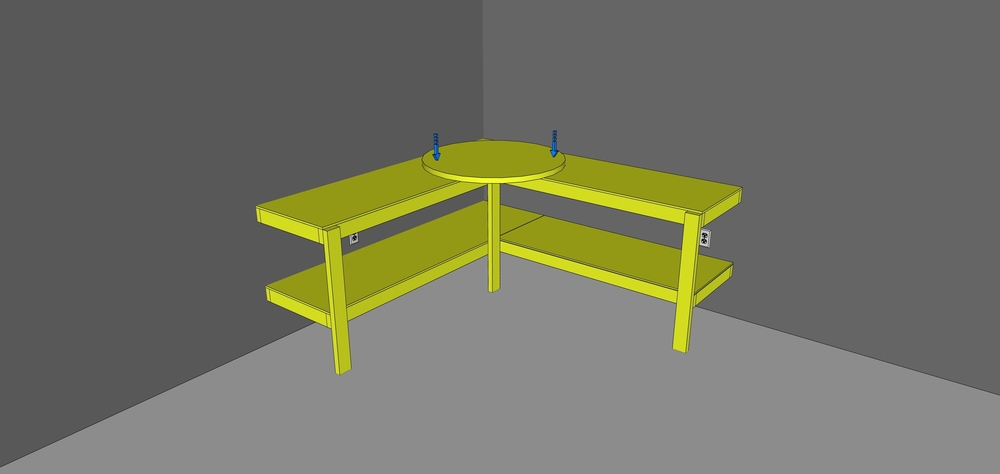 Install round tabletop in corner of shelf with lazy susan hardware. Install bench tools on lazy susan per manufacturer's installation guide. Keep the table from rotating when in use by using an eye bolt as a locking pin(s). Find an easily accessible location(s) where the locking pin will not interfere with your use of tools fastened to the round top. Determine the diameter of the bolt you plan to use then drill a hole through both the round table top and the fixed table top. Insert the eye bolt/pin to prevent the table from turning and remove it to rotate the table.