Step: 1
Cut the Copper Pipe I used my RIDGID Tube Cutter to cut the copper pipe.
Step: 2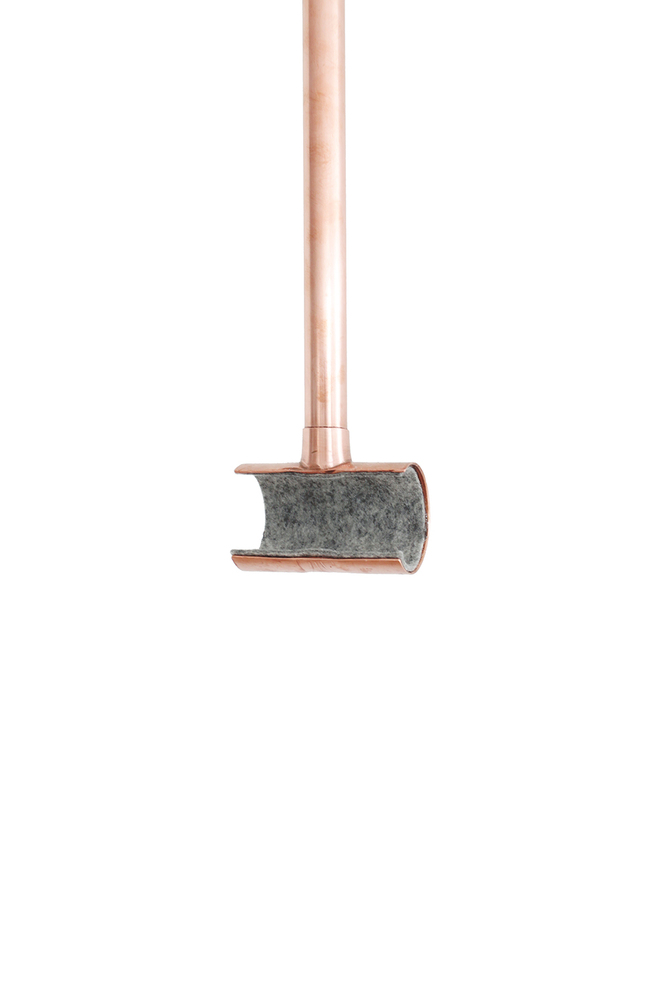 Mark the Cut Lines I used a Sharpie to mark two lines down the side of the 2" copper T. I made sure that the distance between the lines was wider than the diameter of the tubes that make the frame of my bike.
Step: 3
Cut the Copper T-Fitting I used my angle grinder with a metal cutting blade to cut along the lines that I drew on the T-fitting. I cut a groove along the line at first and then went back and cut through it with a second pass.
Step: 4
Clean + Prepare the Copper I cleaned the copper with steel wool and used a wire brush to rough up the ends that are going to be soldered.
Step: 5
Solder the Fitting on to the Pipe I applied flux onto the joints of the pipe and then heated the copper with my torch. Once the copper was hot, I touched the solder to the joints. I soldered both sides of the joint.
Step: 6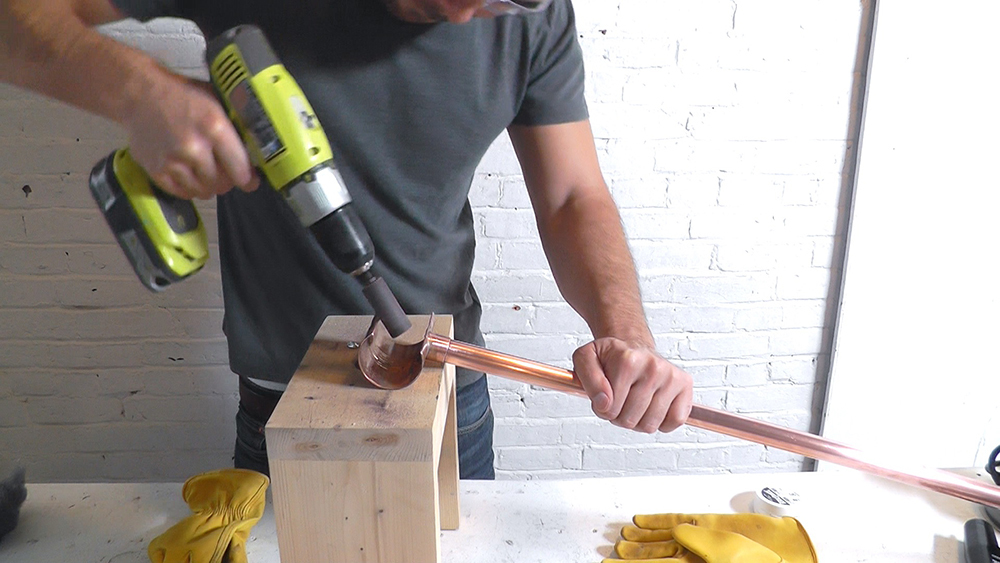 Sand the Cut Edges I used a sanding drum attachment on my cordless drill to smooth down the cut edges of the copper fitting.
Step: 7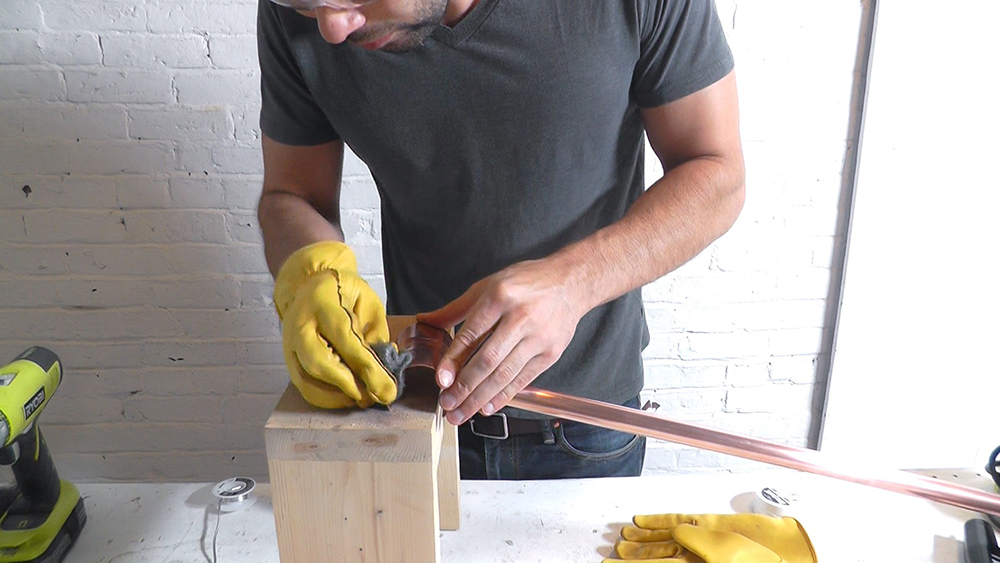 Clean the Copper I used steel wool to clean up the discoloration from the soldering.
Step: 8
Attach the 3/4" T I could have soldered the 3/4" T to the other side of the pipe, but I thought I would try a mechanical connection instead. I inserted the pipe into the fitting and then drilled a hole through both the T-fitting and the pipe. I pushed a bolt through the holes and fastened it with a nut.
Step: 9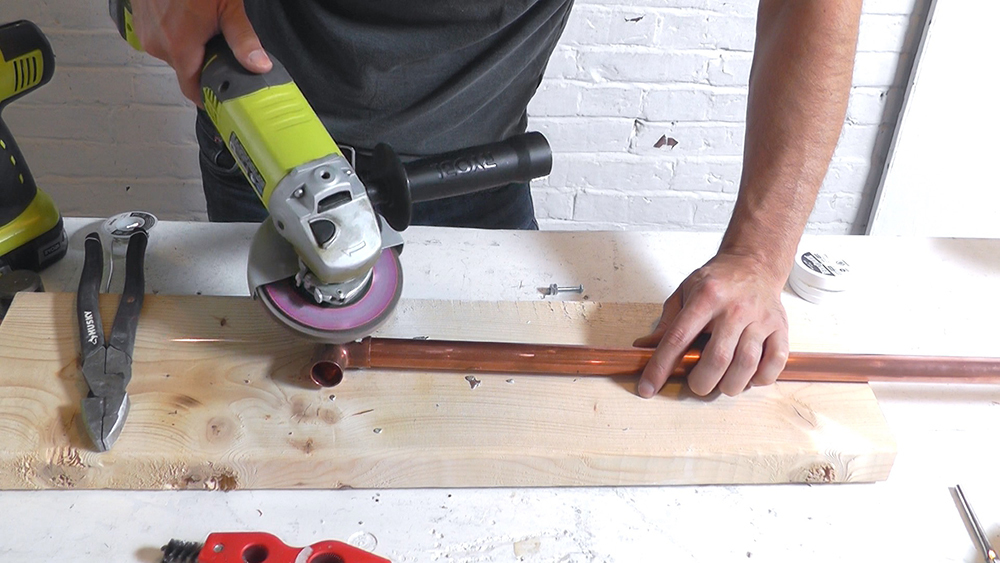 Grind Down the Bolt I used my angle grinder with a flap disc to grind the bolt down, flush to the surface of the nut.
Step: 10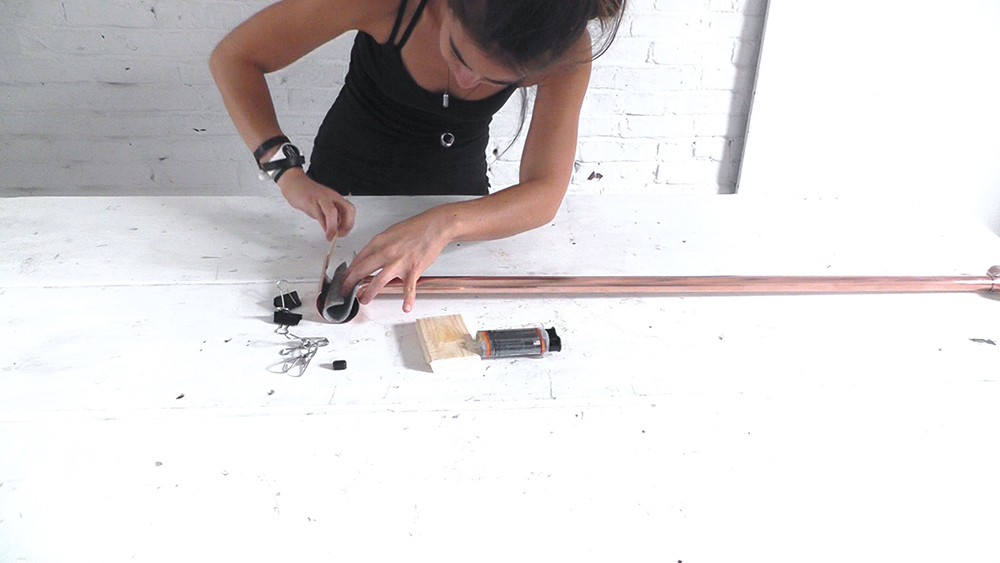 Line It with Felt I had Jessie cut some felt and glue it to the inside of the copper fitting. She used 2-part epoxy and held it in place with paper clips while the epoxy cured.
Step: 11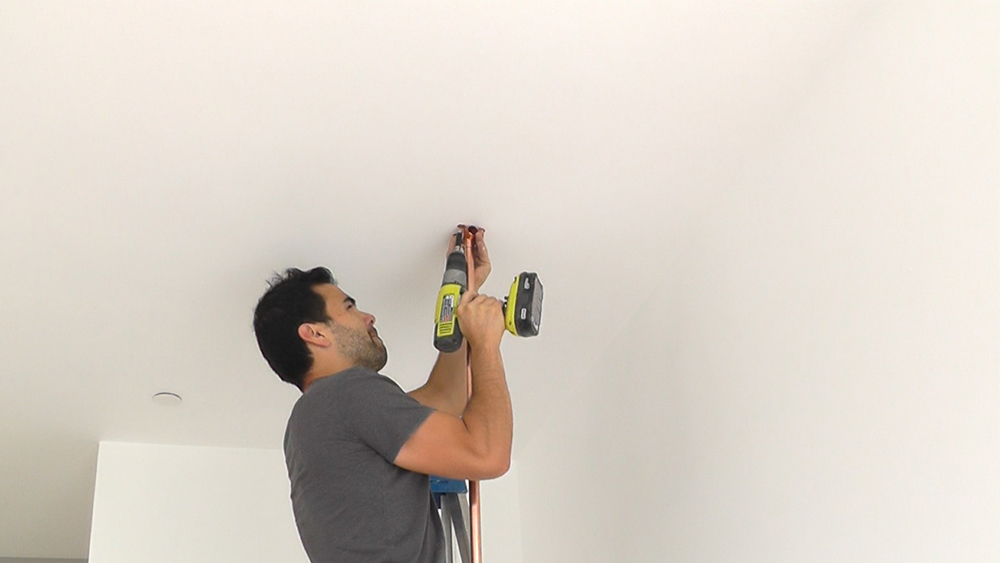 Install the Rack I wanted to make sure that I was attaching the rack to one of the beams behind the drywall of my ceiling, so I used a stud finder to locate it. I used my Phone Works stud finder to find the center of the beams. Then I screwed 3/4" copper loops on either side of the T-fitting.
Step: 12
Hang the Bike My Linus bike fits nicely in the rack and I really love how minimal this piece is.