Step: 1
CUT LIST: (2 Pieces) Poplar Board @ 12" each; (2 Pieces) Panel Moulding @ 13" (45 degree angle on each side); (2 Pieces) Panel Moulding @ 8-1/4" (45 degree angle on each side)
Step: 2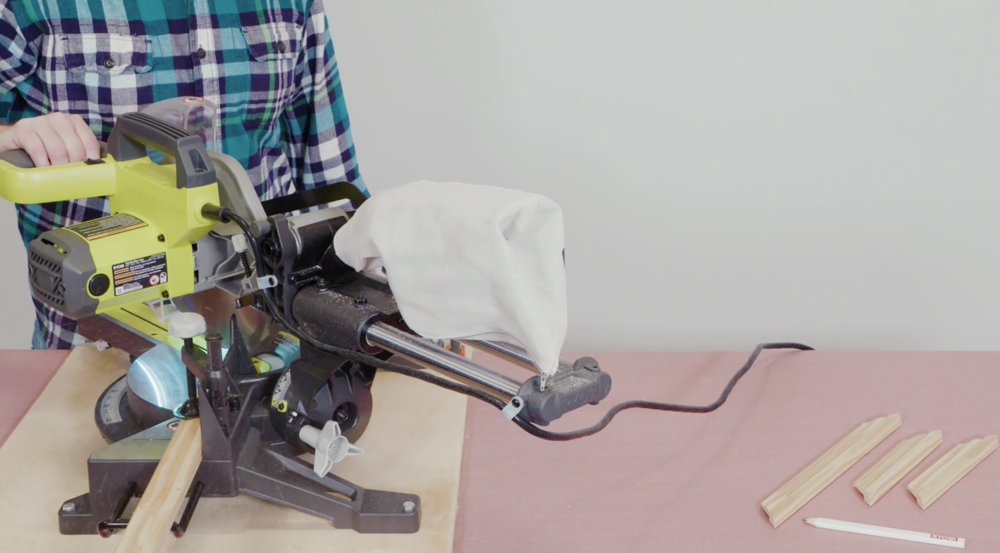 Make your cuts according to cut list with a Miter Saw Note: After you make your cuts, stack your pieces to ensure they are exactly flush
Step: 3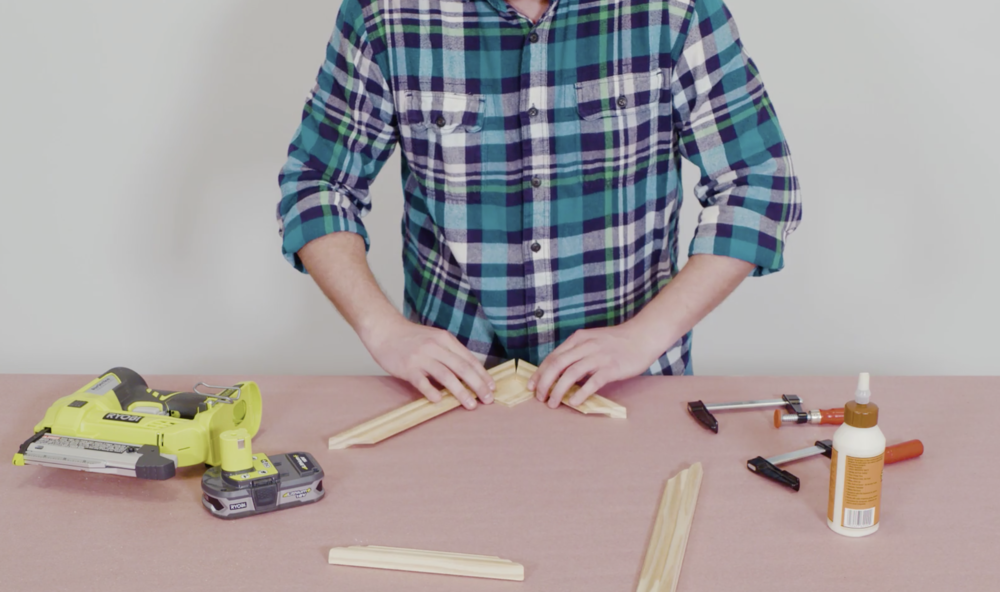 Take your 4 pieces of Panel Moulding and dry fit corners to ensure they all line up. Start with one corner of the frame, add small amount of wood glue and press together to make sure corners are lined up. Helpful hint: use a small square piece of wood to wedge in the corner during this process, to help hold up the frame while using clamps.
Step: 4
Use 23GA Pin Nailer to attach the seam together using (2) 1" Pin Nails in each side. Repeat the process for all 4 sides. Note: Let frame dry overnight before moving to next steps
Step: 5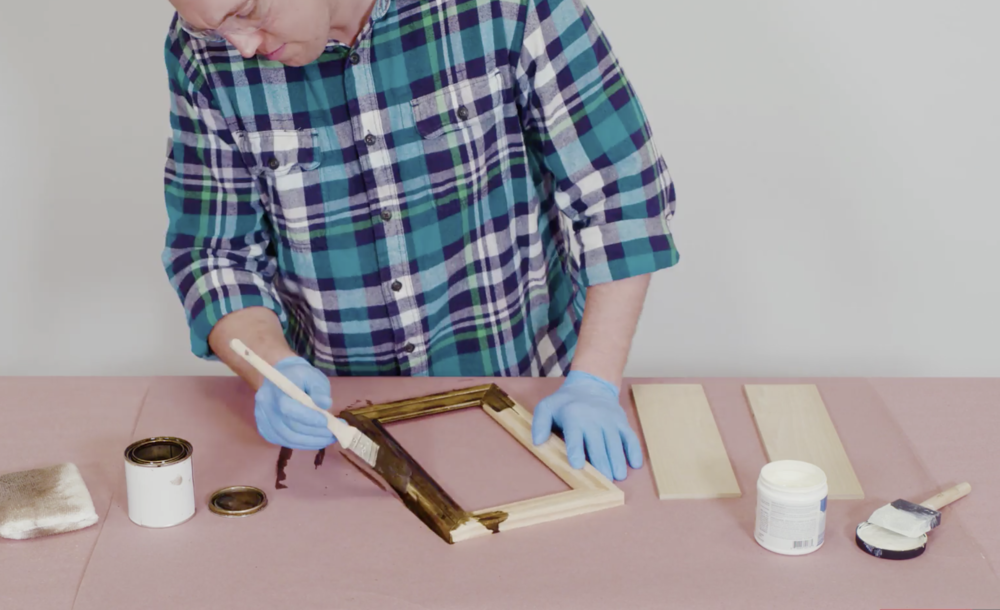 Before attaching the backing (poplar boards) to your frame, stain and/or paint the frame and backing pieces to your liking. Let dry.
Step: 6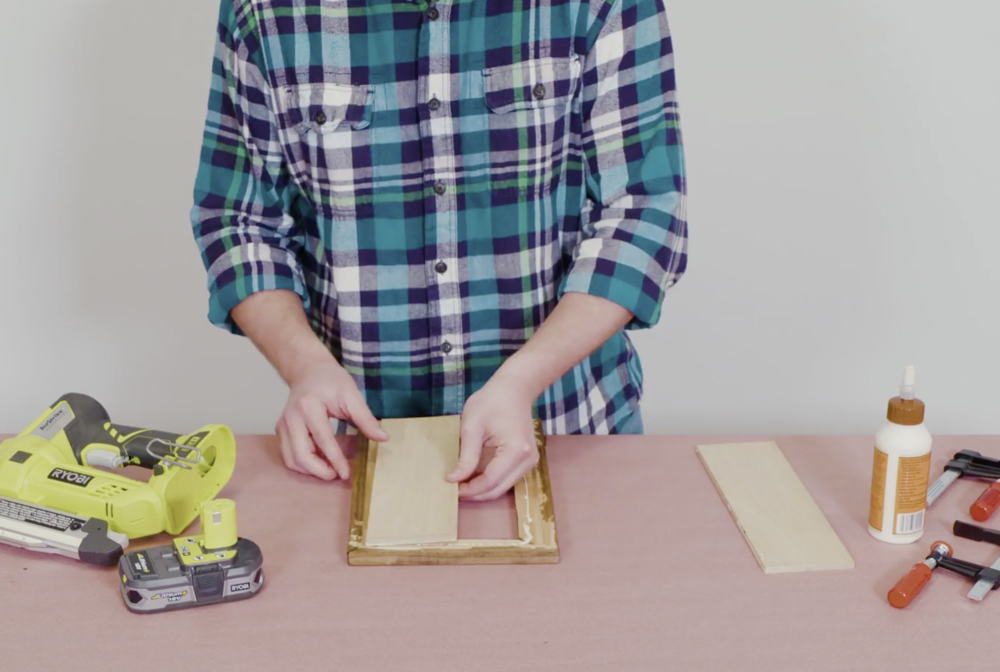 Place a small amount of glue inside the back of the panel moulding frame, and fit both the poplar boards securely inside.
Step: 7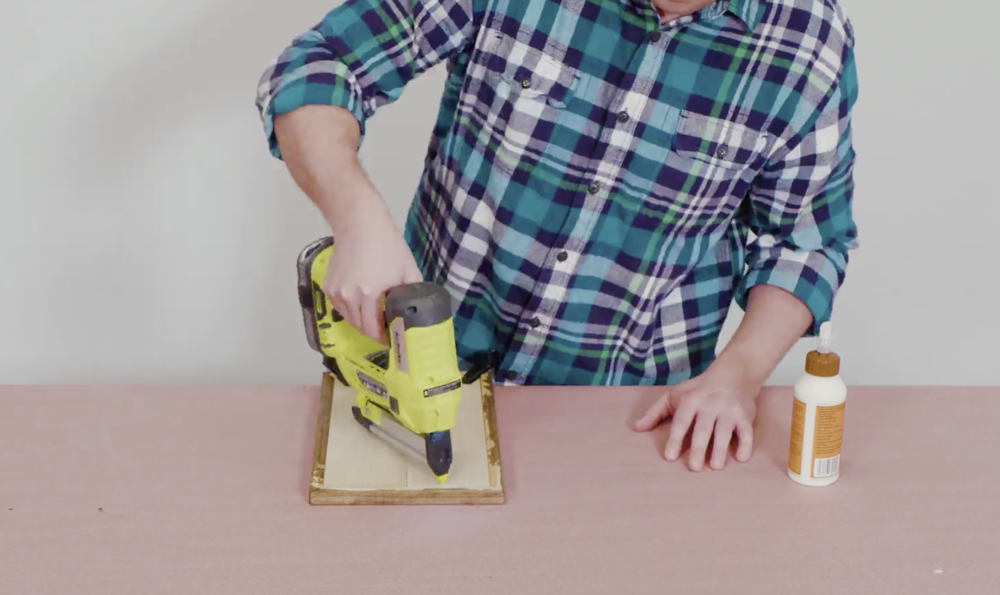 Attach to the frame using 1/2" Pin Nails around the outside edge of the poplar boards.
Step: 8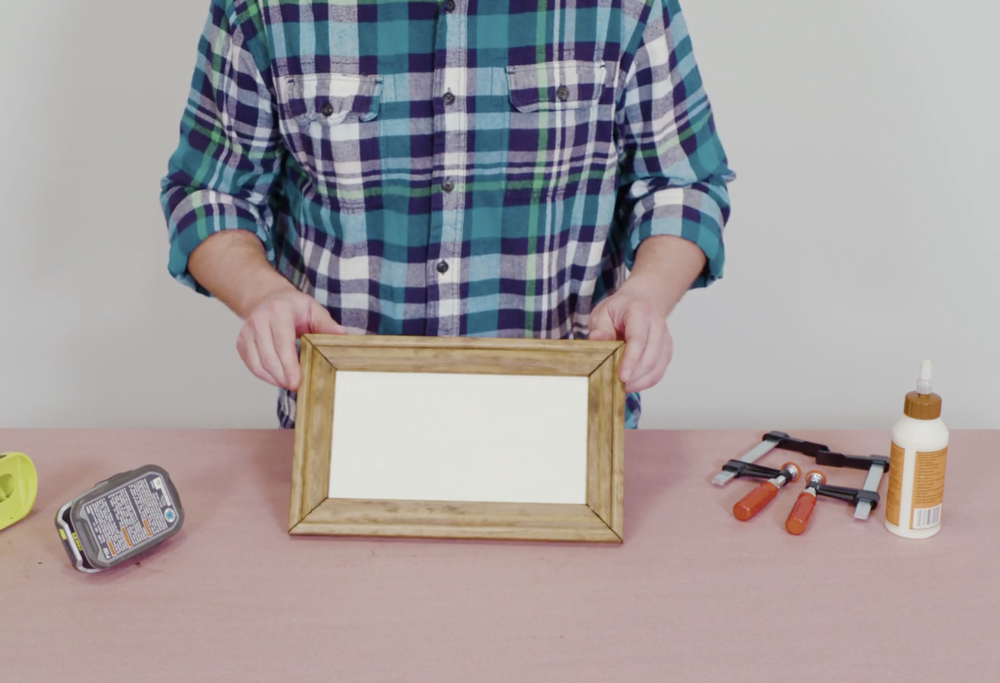 Finish to your preference! You can paint your favorite coffee phrase, or even use stencils! Enjoy!