Step: 1
Measure out your cuts for the front pieces of the coat rack, and make your cuts. CUT LIST: (4) cuts of 11 in. (2) cuts of 20 in. (1) cut of 23 in. (1) cut of 3-1/2 ft.
Step: 2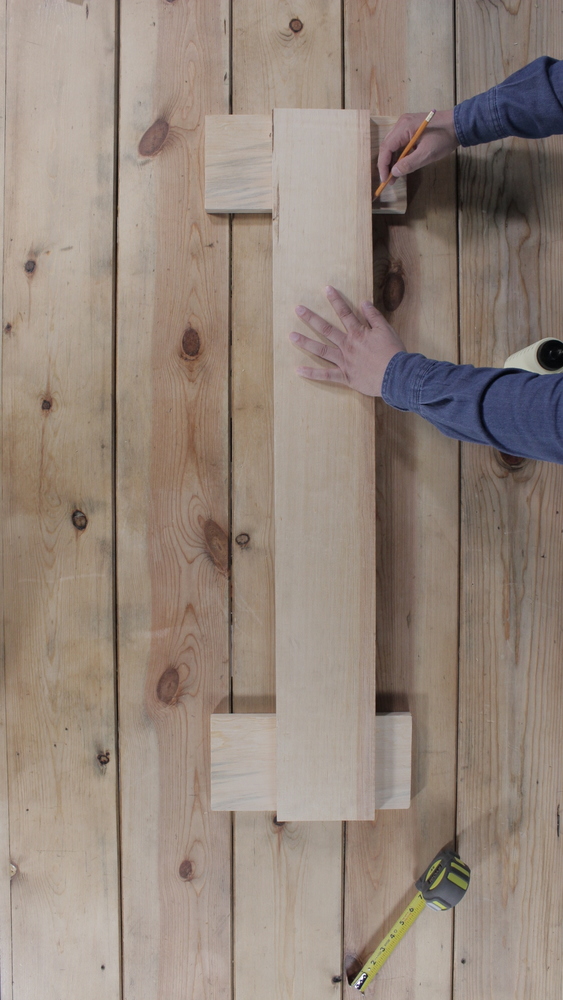 You can arrange your boards however you prefer. For our arrangement, we placed the one 23 in. board in the center, 2 of the 11in. boards on the left and right, 2 of the 20 in. boards to the left and the right, and then finished the ends with the other two 11 in. boards.
Step: 3
Center and glue your 3-1/2 ft. backboard onto your arrangement.
Step: 4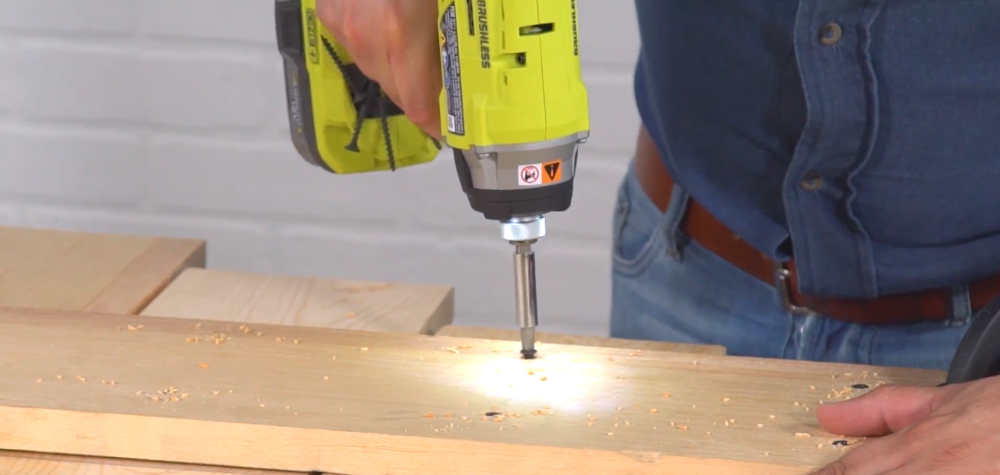 To attach the backboard, drill pilot holes through the center over each front panel, and fasten with 1-1/2in. screws.
Step: 5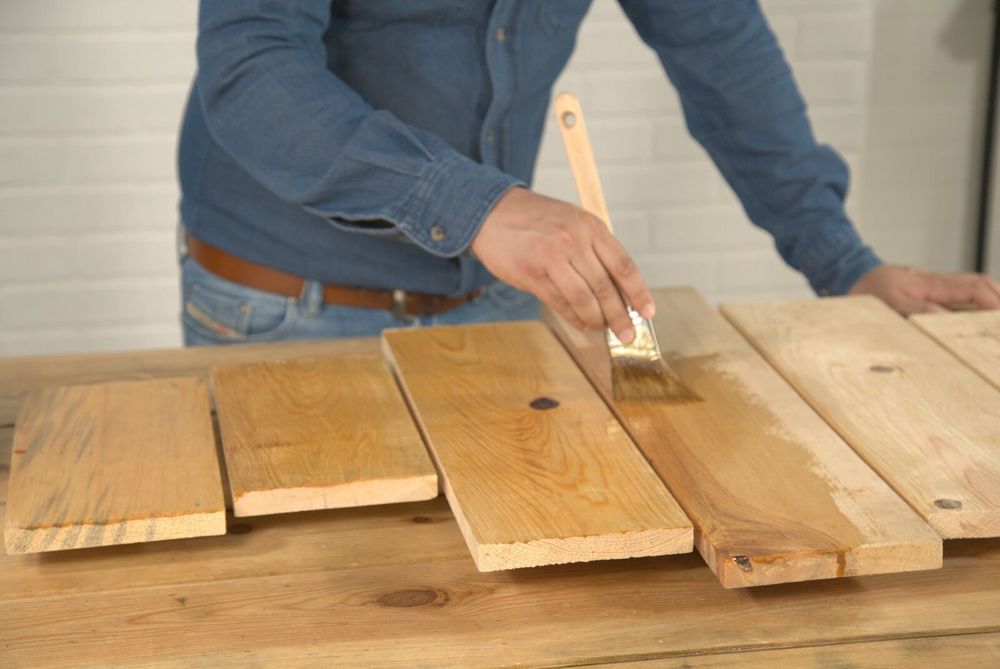 Sand your coat rack and finish with your choice of paint or stain. Attach your hooks with the included hardware, and enjoy