Step: 1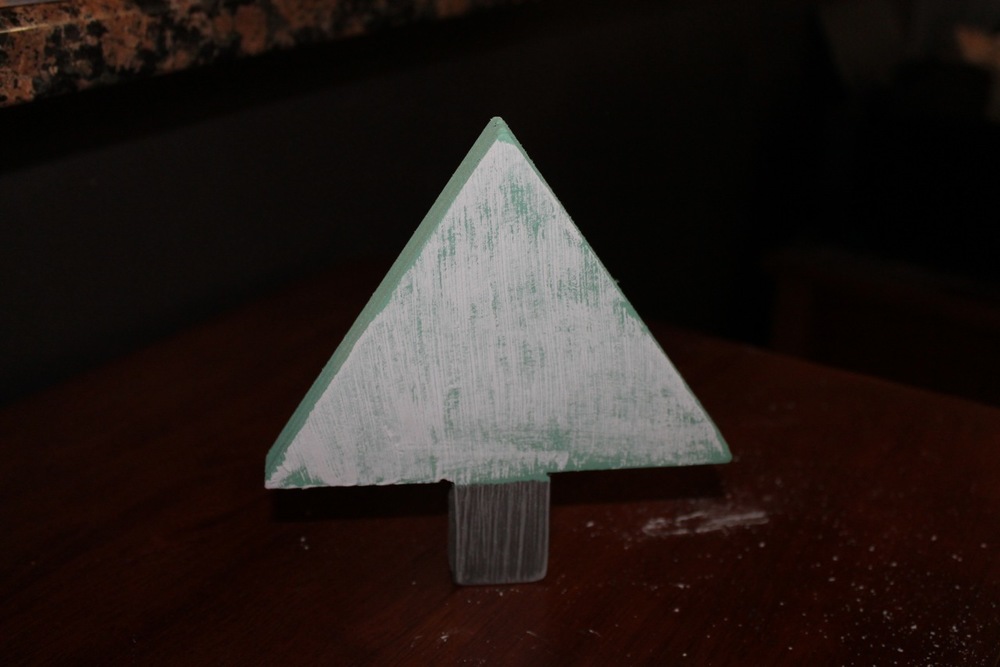 I painted my trees with a chalk-based paint, then "primed" them. This means I rubbed the side of a piece of chalk on the trees surface. Why? If you don't do this, the first thing you write will be there forever (meaning you won't be able to reuse your trees for different occasions).
Step: 2
First, outline a simple tree on a piece of PureBond plywood (or other type of wood that you see fit). You can make it as simple or as fancy as you'd like.
Step: 3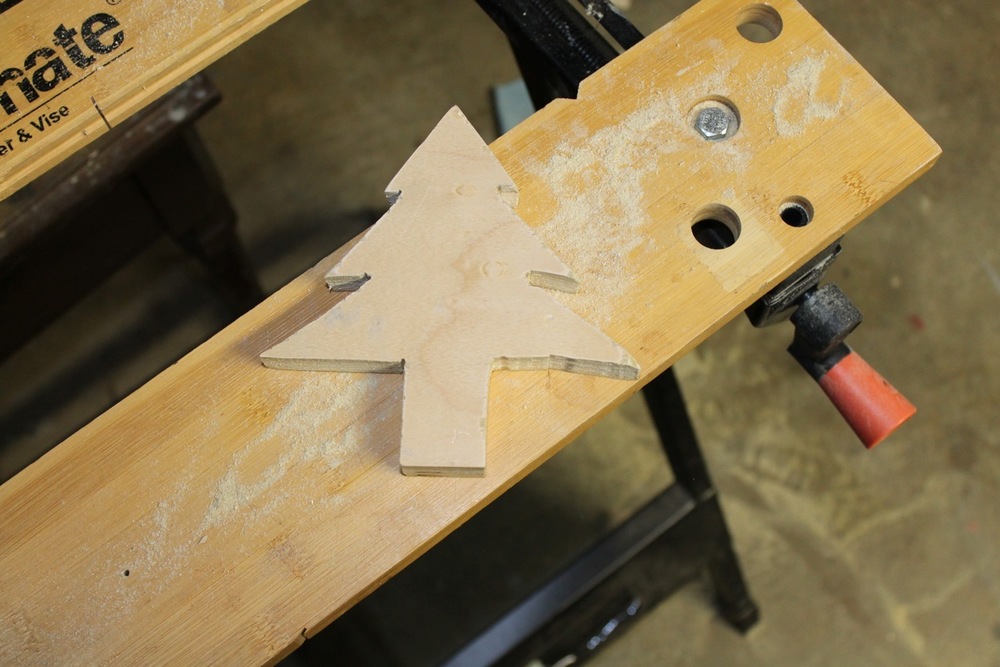 Use a RYOBI Jigsaw to make all of your cuts, depending on how detailed your tree is.
Step: 4
My first few trees were an odd measurement to get to the middle. Thinking resourcefully, I grabbed an envelope next to me to use for outlining my next few. This made marking up the trees super fast!
Step: 5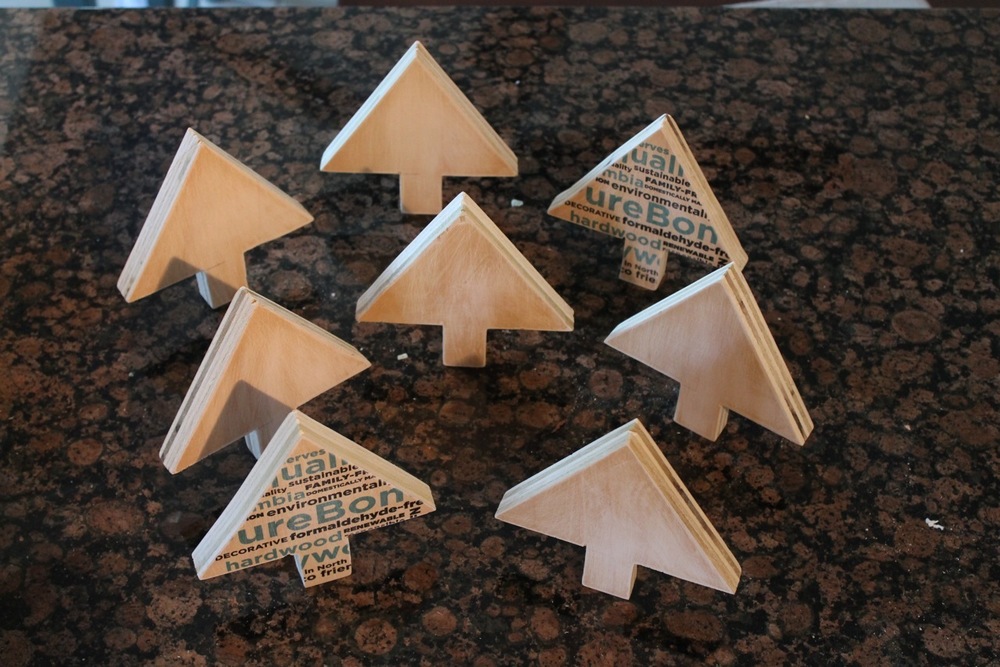 Here's a glimpse at my final "forest"!
Step: 6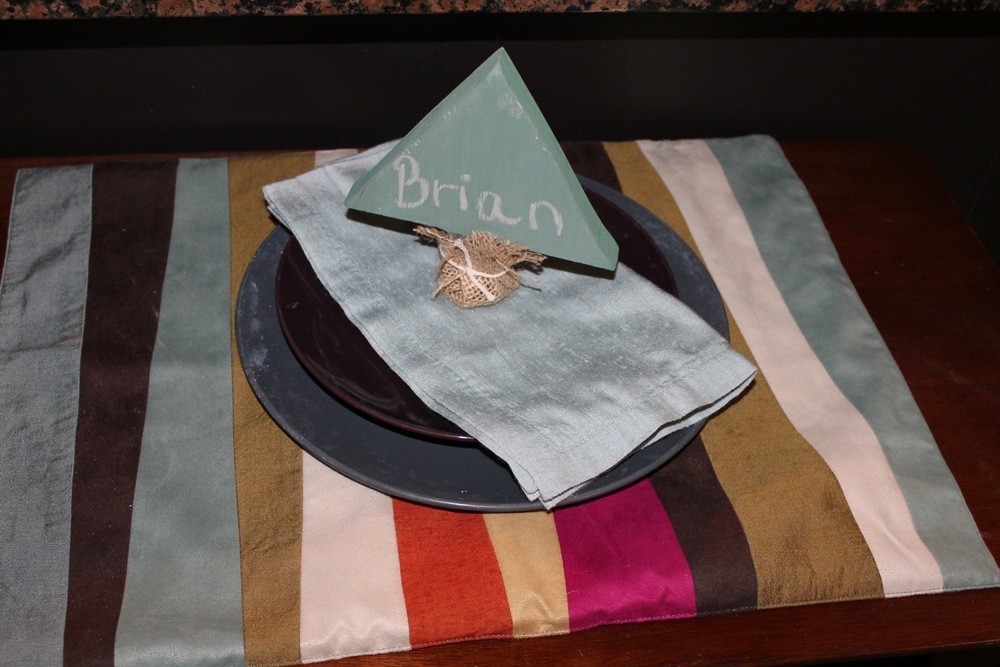 Decorate your trees and enjoy your new fast and easy placeholders!