Step: 1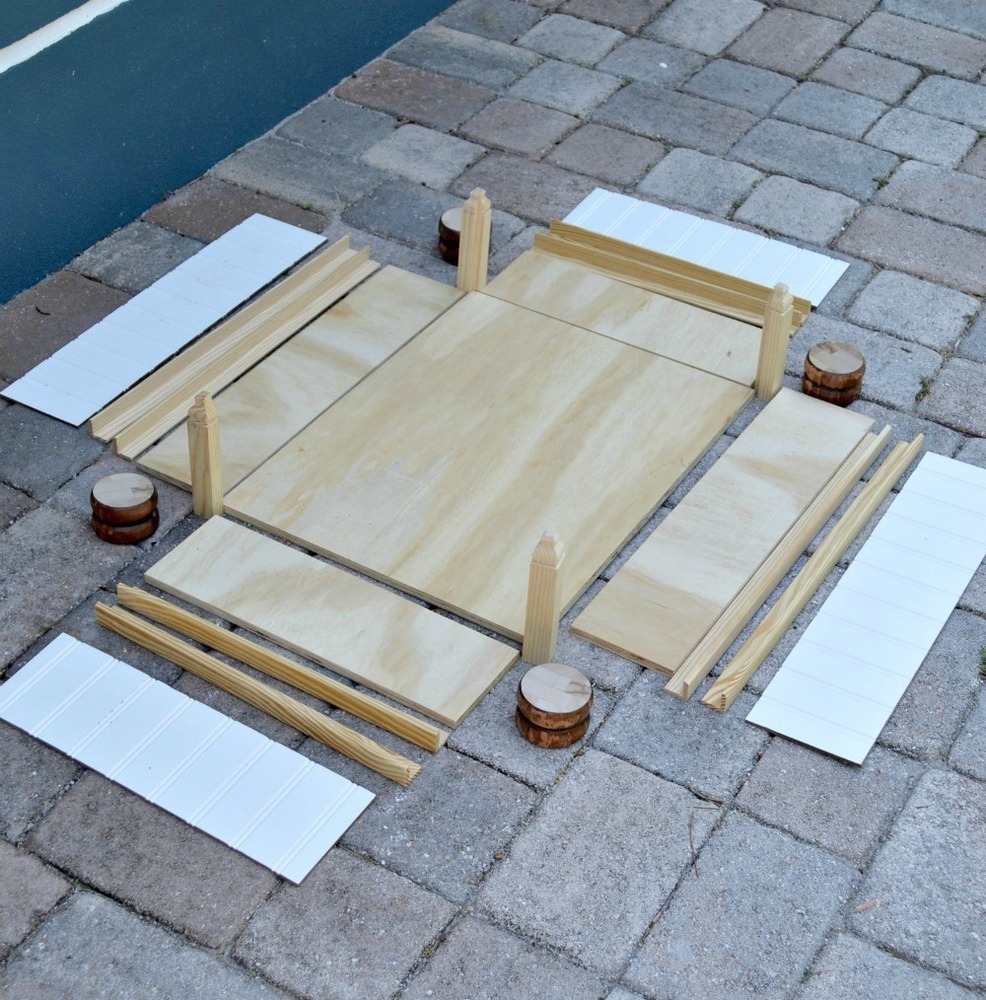 CUT LIST: 1 – 17" x 22" plywood bottom panel 2 – 21 1/8" x 4 ¾" plywood sides 2 – 15 15/16" x 4 ¾" plywood ends 2 – 21 1/8" x 4 ¾" wainscot sides 4 – 21 1/8" pieces outside corner trim for sides 4 – 15 15/16" pieces outside corner trim for ends 2 – 15 15/16" x 4 ¾" wainscot ends
Step: 2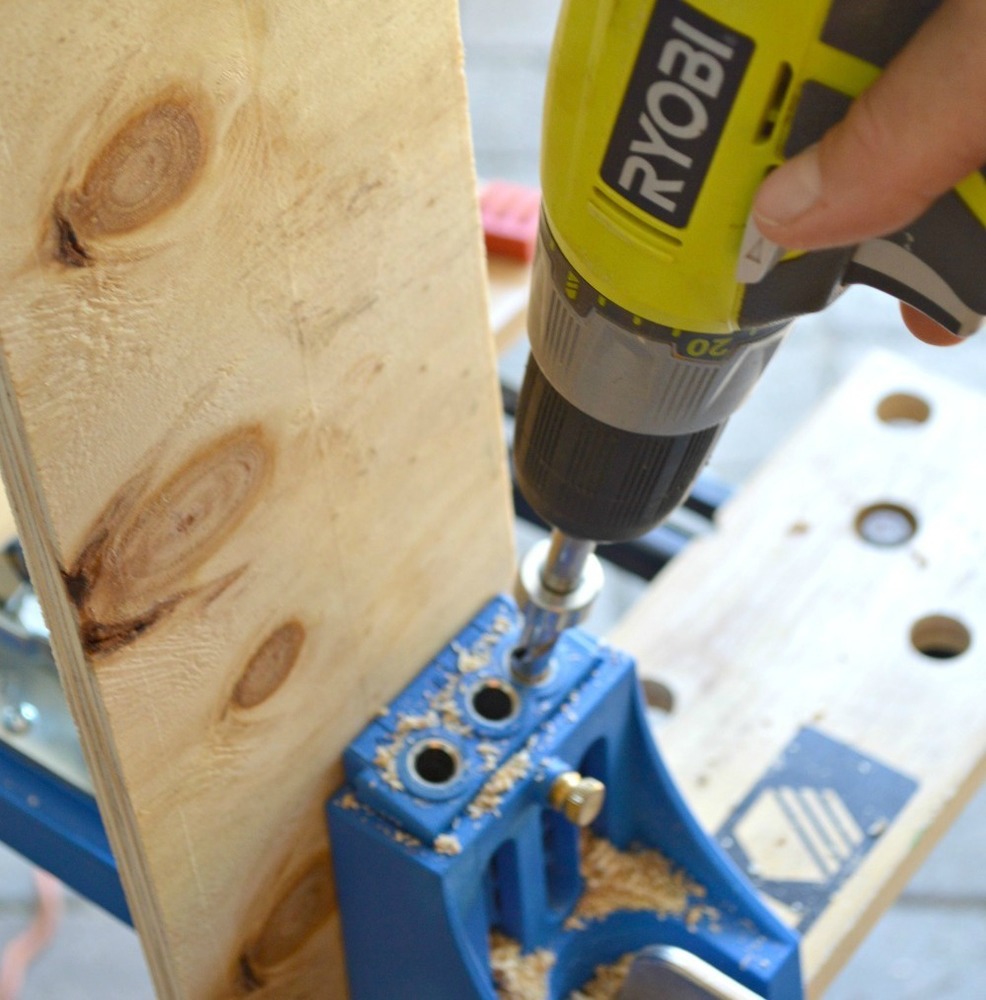 Set a Kreg Jig to ½" setting, drill two pocket holes one at each end of the unsanded , rough side of each plywood side pieces. Next, drill three pocket holes on each side end of the plywood base also on the unsanded side. One at each side and one in the middle.
Step: 3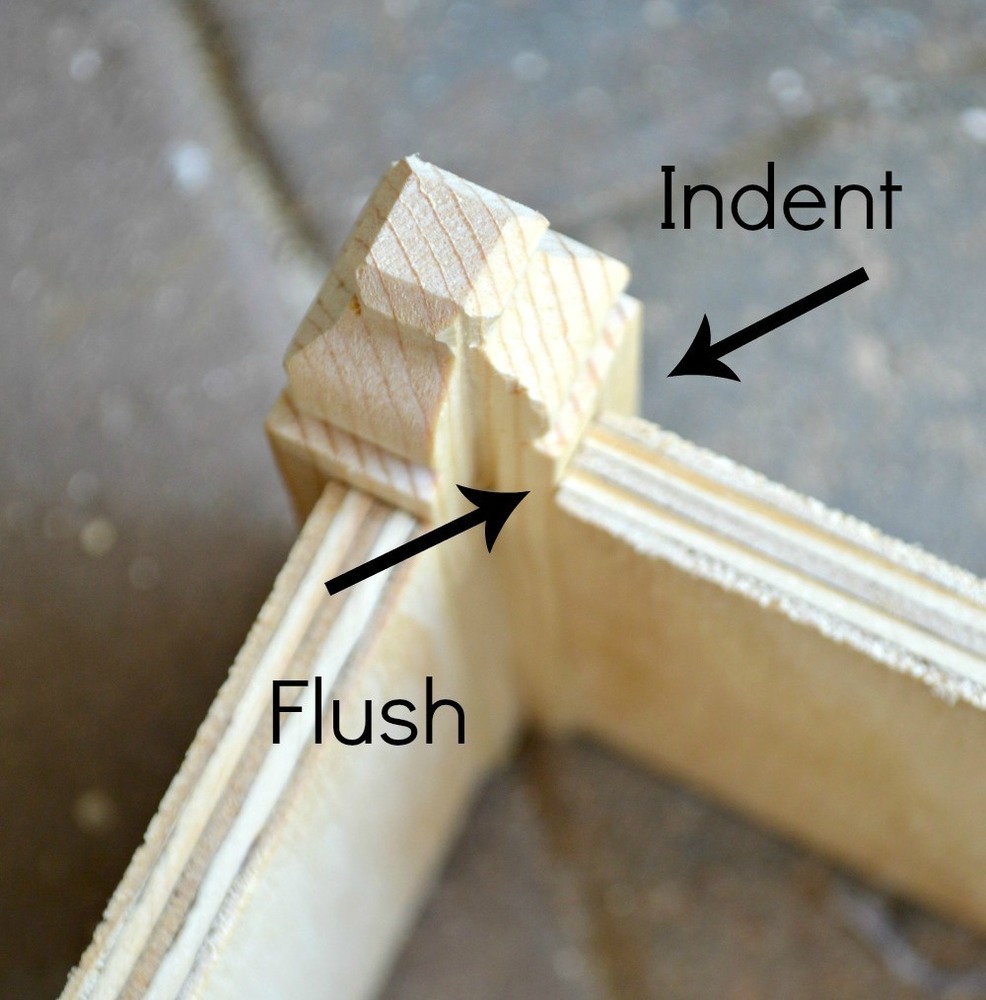 With the pocket holes facing outward, Line up the side piece flush to the inside corner of the end piece. Attach with pocket screws.
Step: 4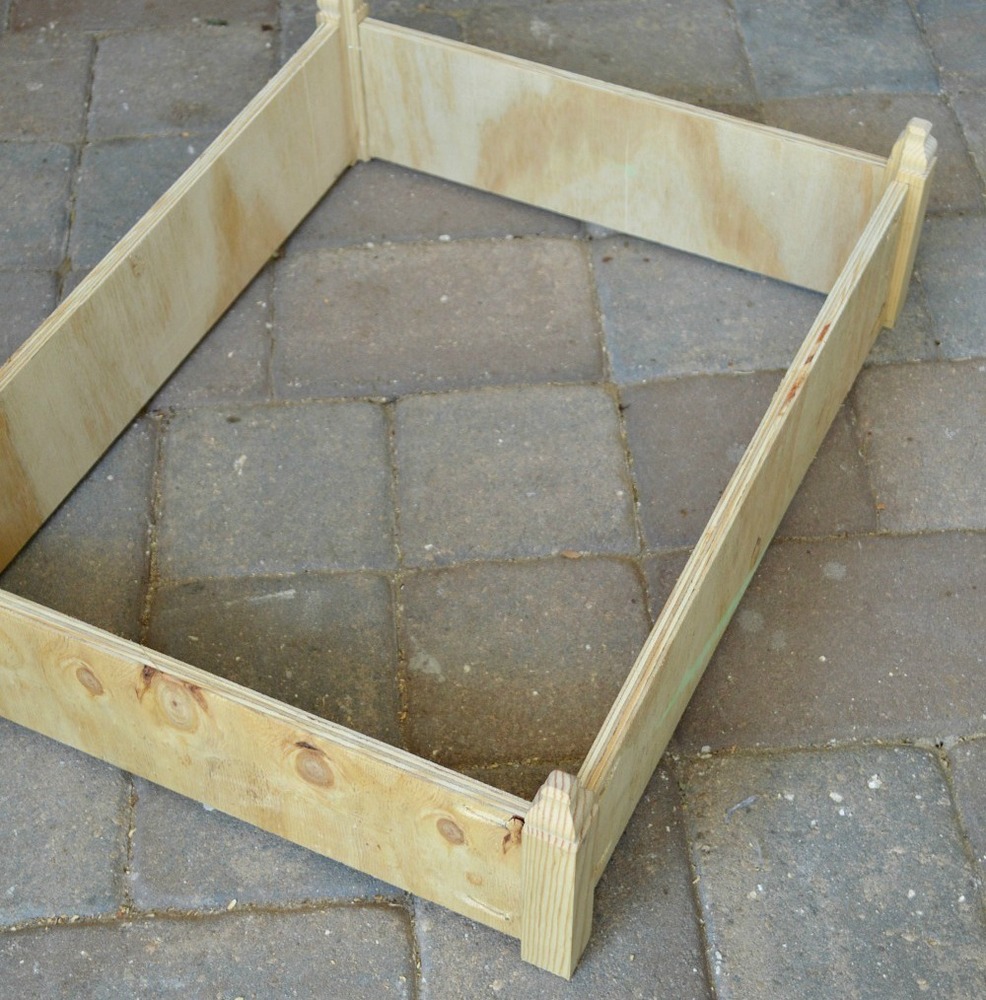 Attach the rest of the side pieces to build a rectangle. Pocket holes will be on the outside of the box frame.
Step: 5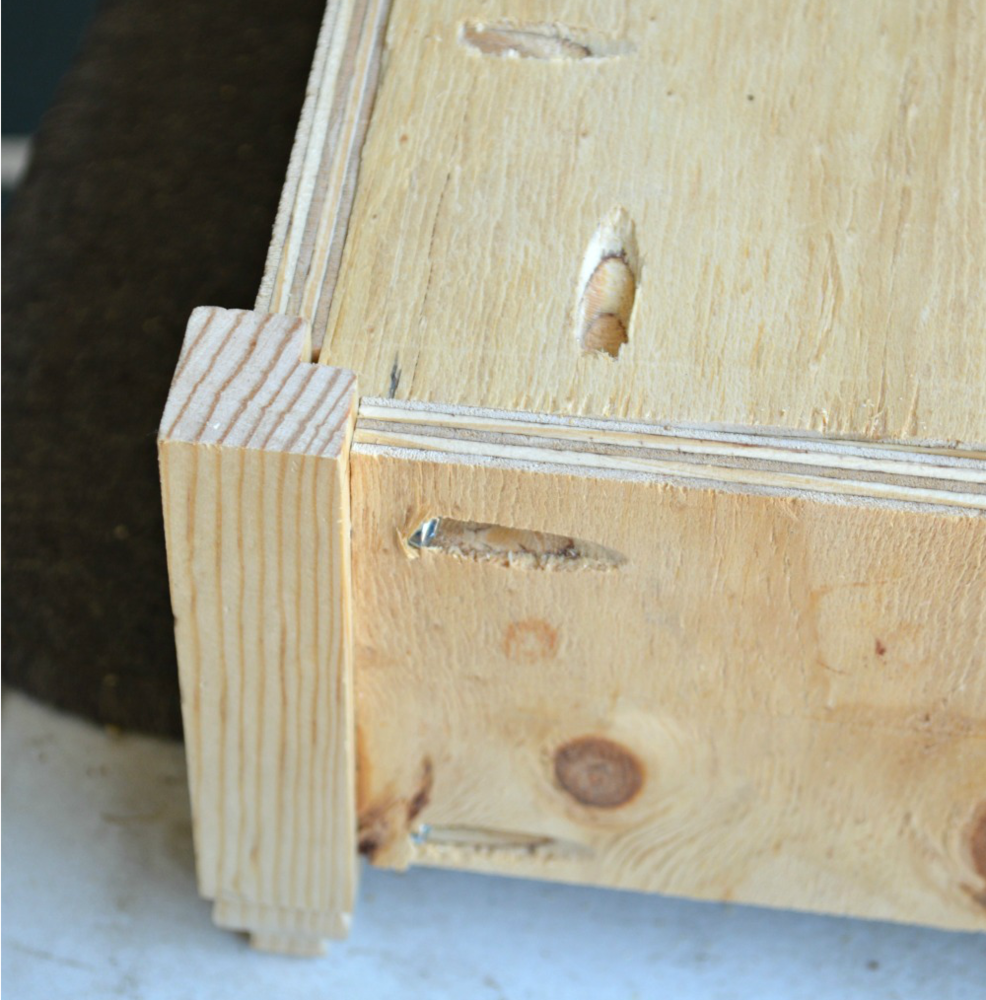 Flip the box frame over and insert the bottom panel with the pocket holes up (the bottom of the cat bed). If needed sand any high spots down to help fit it in. Tap in with a mallet if needed, the fit will be snug. Attach with pocket screws.
Step: 6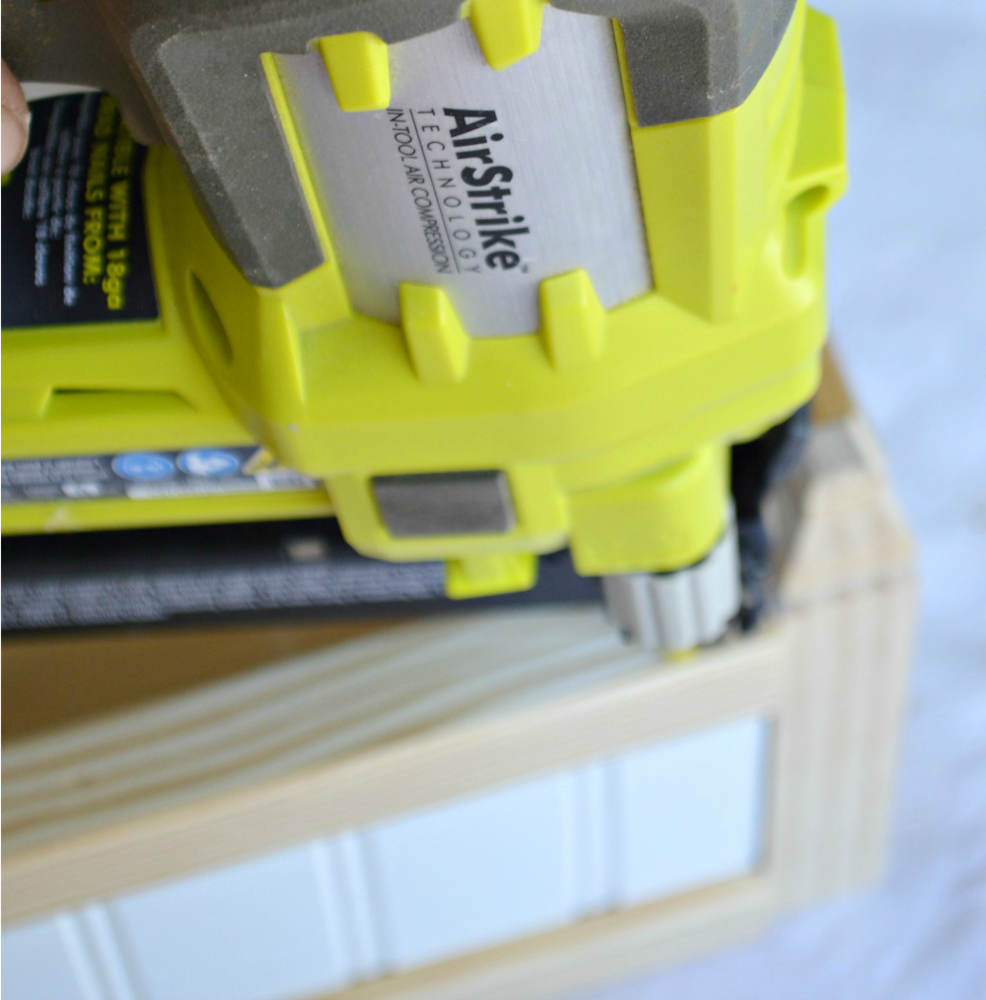 Glue a wainscot panel on a side, place a corner trim over the top and bottom edge and secure with brad nail. Do the same for all sides.
Step: 7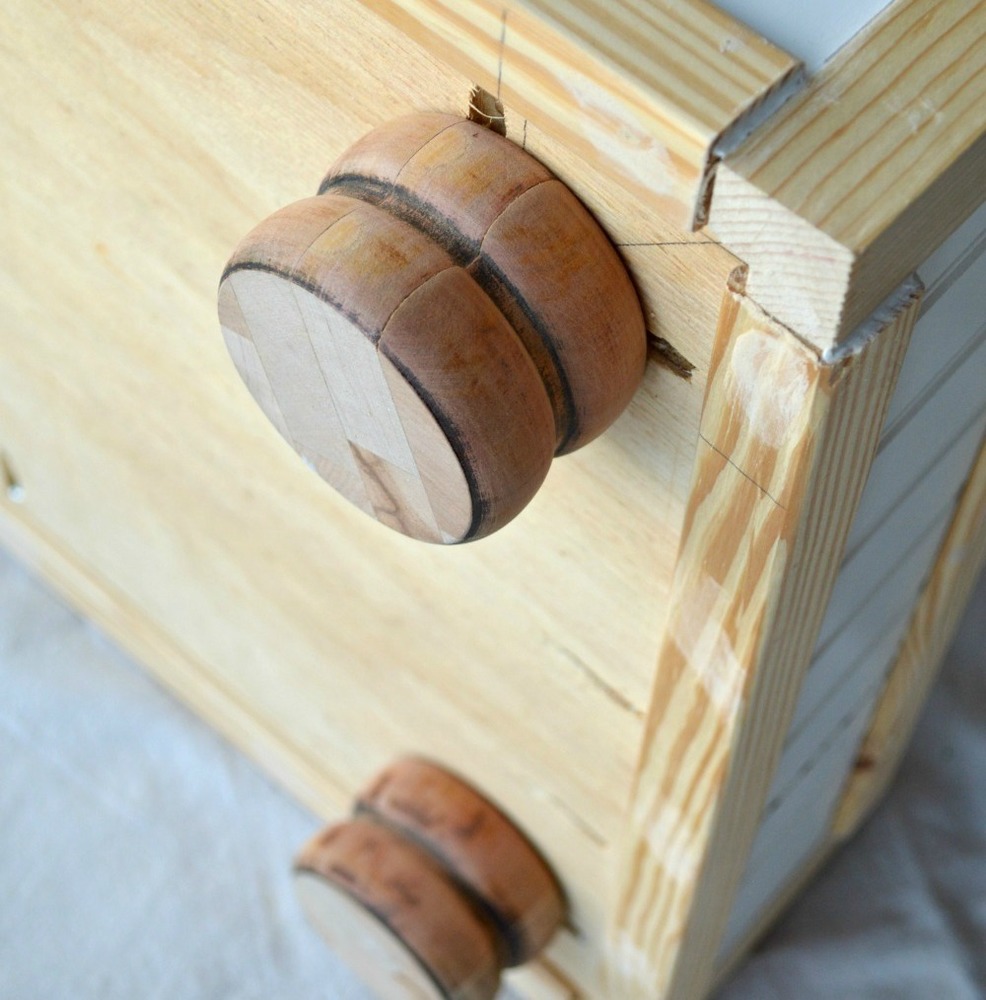 Attach feet to cat bed. I cut a large bed spindle into 4 pieces to use for the feet on this project. If you make your own feet, drill pilot and countersink holes in the floor of the cat bed and drill a pilot hole in each wood feet.
Step: 8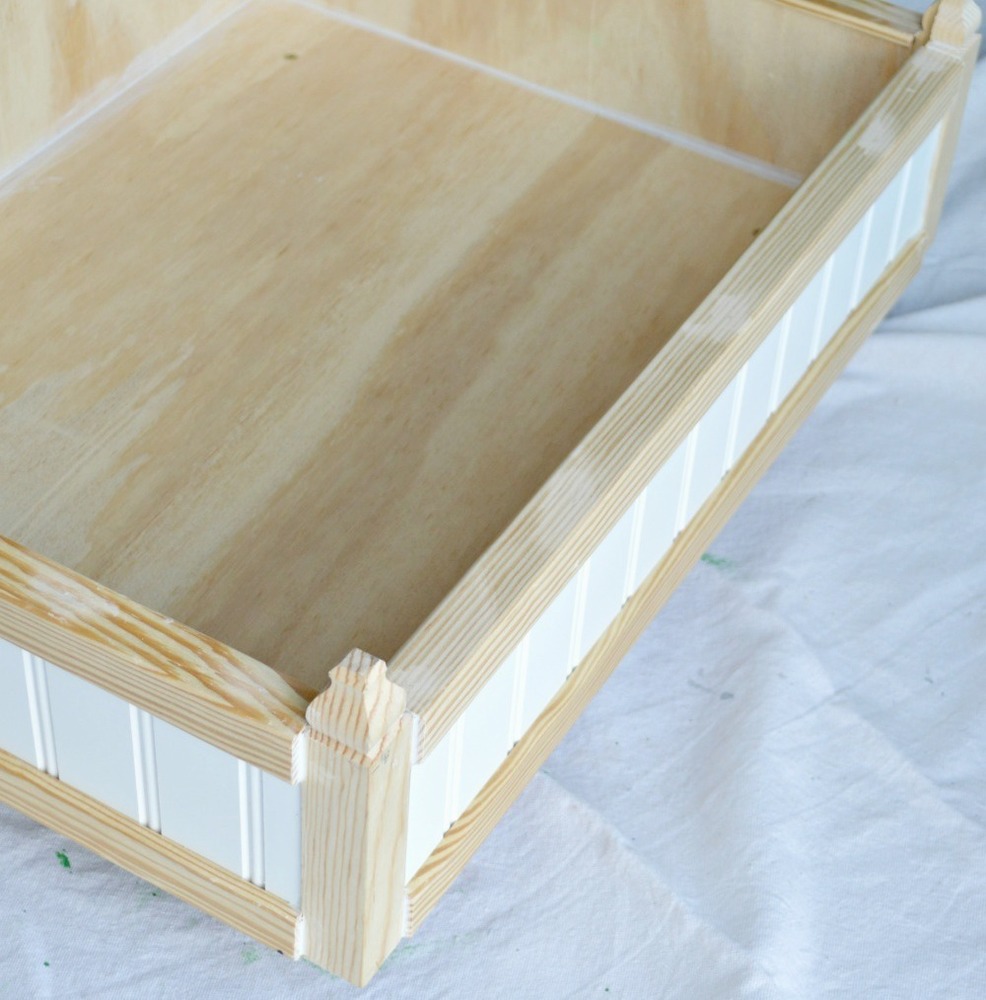 Caulk all the seams, use wood filler on brad nail holes, paint and seal.
Step: 9
Fill with a 17" x 22" foam pet bed.