Step: 1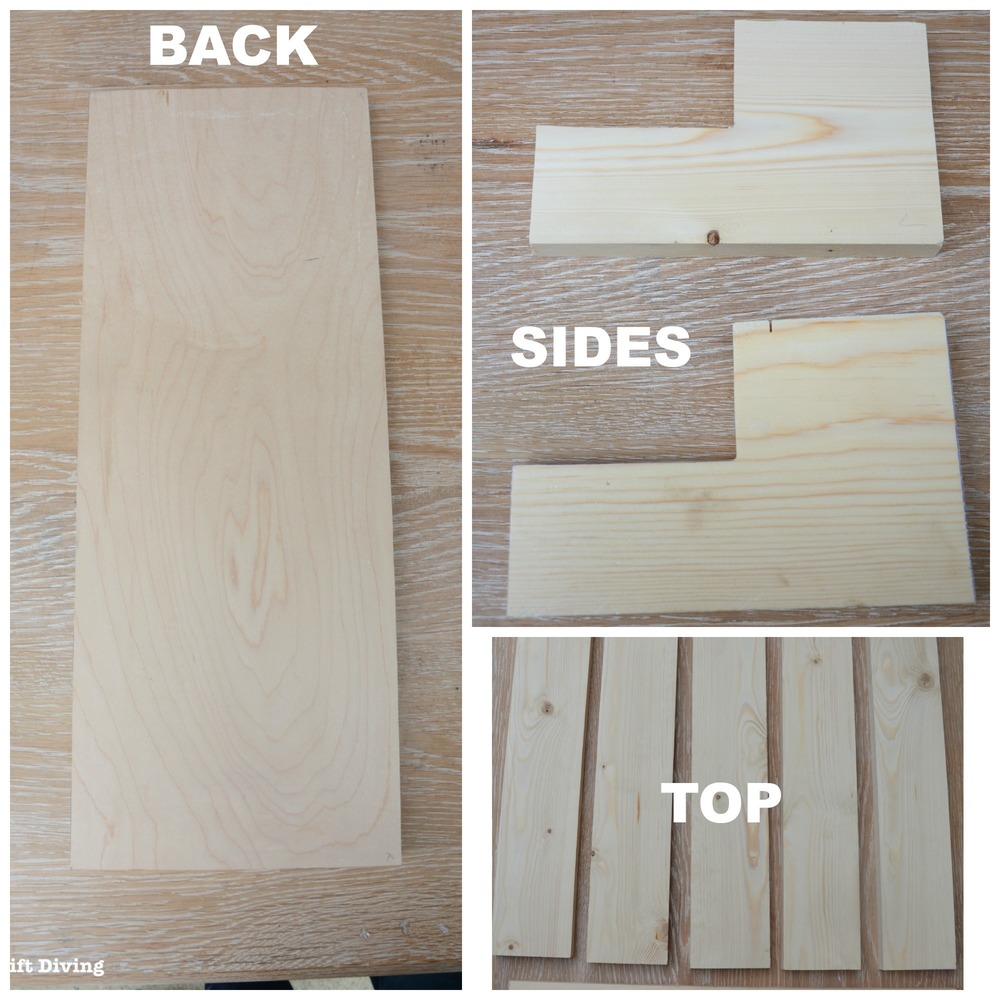 Cut Your Wood For this project, you can use a jigsaw and/or a circular saw. I chose to stick with the jigsaw since it's so easy to use and especially since I needed to cut some side pieces with corners. I started by cutting five 1"x4" boards that were 20" long. I also needed a back piece 20" long and 5 3/8" tall. For the sides, I cut those to fit exactly based on the treads and risers on the top.
Step: 2
Create a Butt Joint With Two 1x4 Boards his project will start to take the shape of a set of stairs when risers treads. Use wood glue and a nailer with 1.25" or larger brad nails.
Step: 3
Add Another 1x4 to Create Another Butt Joint You'll continue gluing and nailing butt joints together to create the top.
Step: 4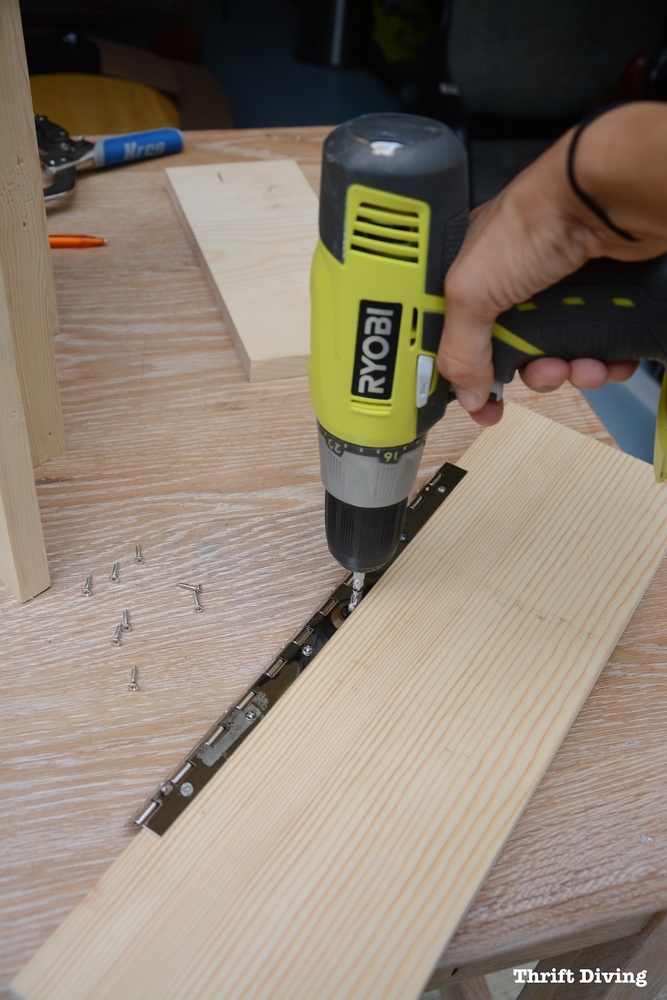 Add One Another 1x4 Butt Joint When it's all done, it should look like this. The top treads are wide enough to hold larger canned goods, but you can still stock the smaller cans, as well. STEP 5: Attach a Piano Hinge The piano hinge will be attached to the back of the top and to the back piece.
Step: 5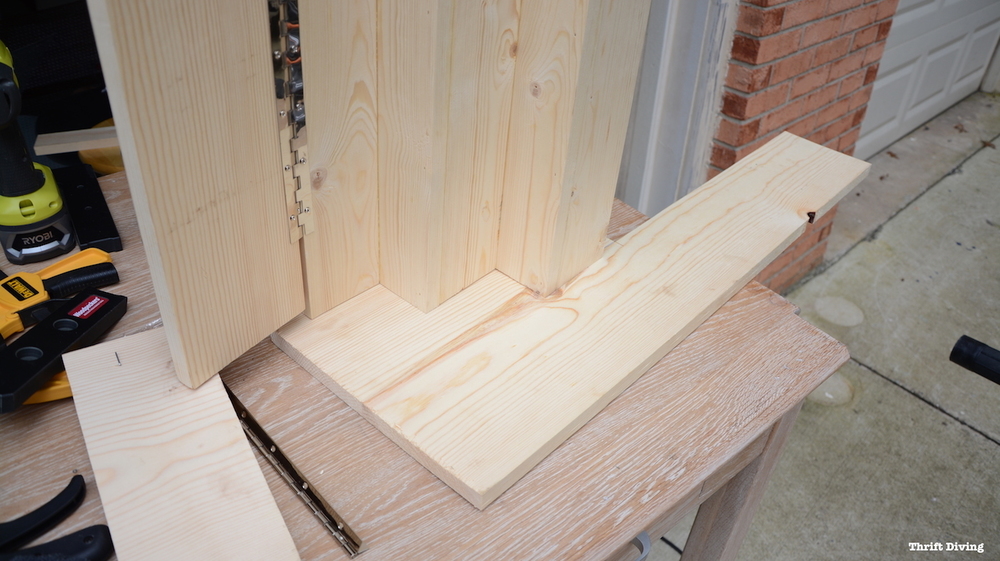 Trace Out the Side Pieces In STEP 1, I showed how the side pieces look, but I didn't cut them out until after the top was constructed. This is totally not the technical way to fit the sides, but tracing them out after I have constructed them was helpful to make sure the shape was as closely fitted to the actual dimensions of the sides. This is a good newbie way to create sides that fit, especially if your top is a little crooked. :)
Step: 6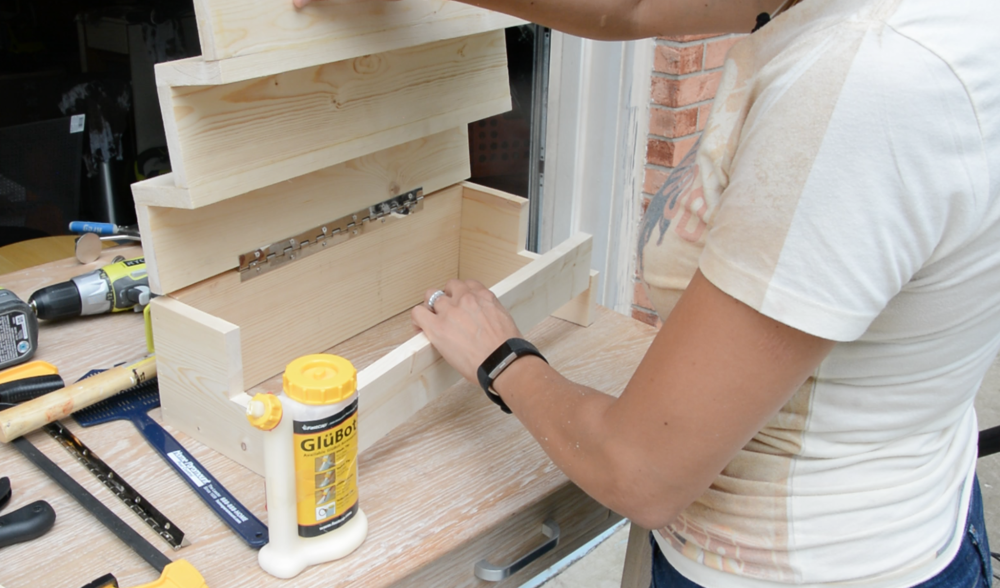 Attach a Front Piece When the top is raised, it will expose a small storage area underneath. To create it, you'll need a front piece to attach to the two side pieces. Cut a piece 18.5" wide and trim a 1" x 4" board in order to fit the 2.75" height of the side pieces.
Step: 7
Cut Out and Attach a Bottom I may have done this backward, but I attached the bottom last. You may want to attach your bottom before you attach the front piece in STEP 7. Glue and use brad nails to attach.
Step: 8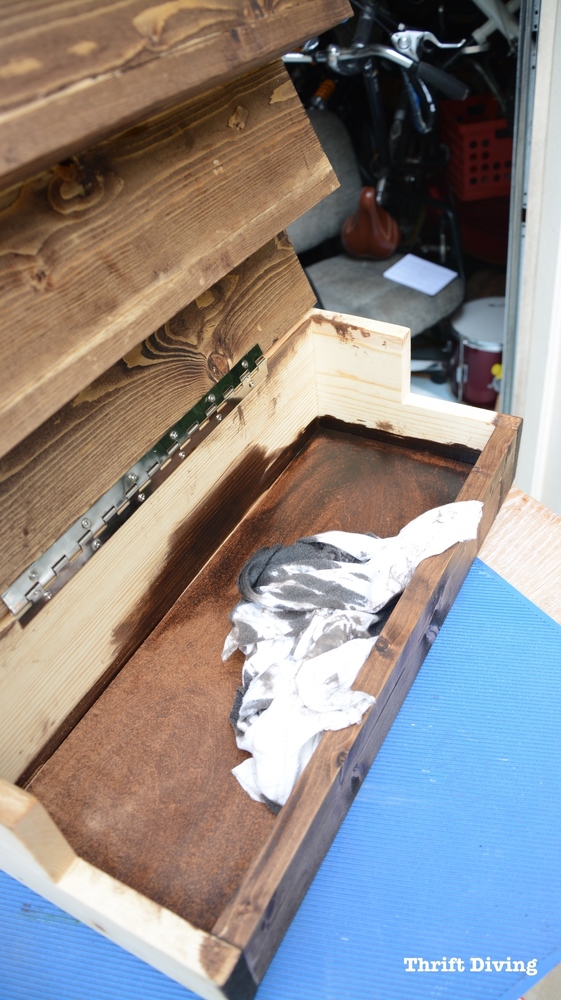 Apply Pre-Stain and Stain If you're using pine (like I did) or other soft woods, you'll want apply a pre-stain first to reduce the blotchiness that stain can cause. After it dries 5-15 minutes, wipe it off and apply an oil-based stain. I used Espresso. Use a clear topcoat after the stain dries.