Step: 1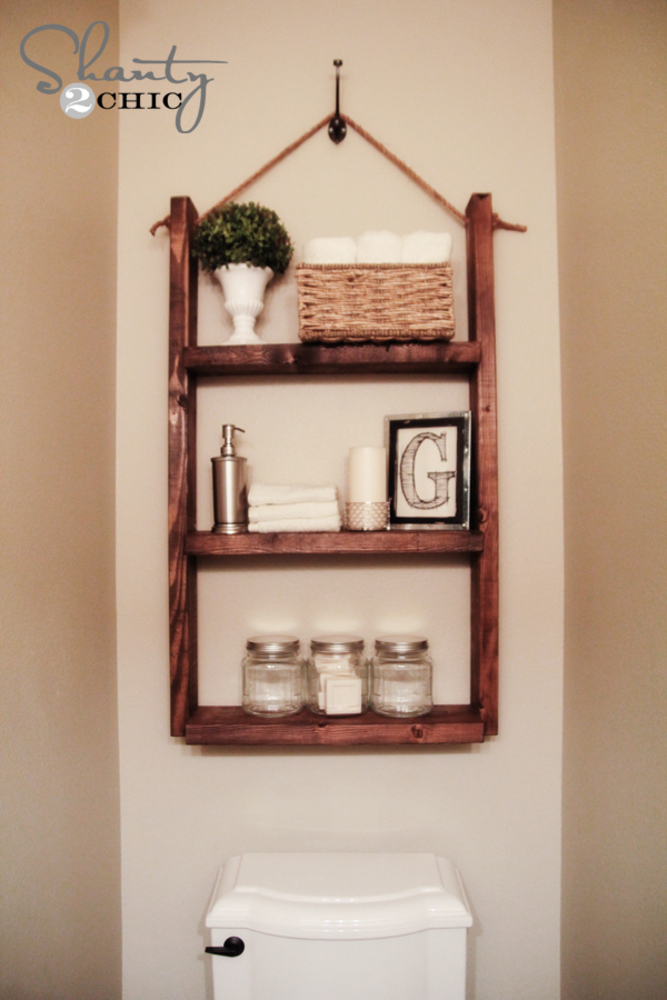 Stain or paint your piece. Add a piece of rope between your holes, and add a knot on each end to hang. You can cut the rope the length you need it. Attach the hook to the wall. Make sure to use an anchor if you can't attach it directly into a stud. Hang your shelf from the hook and you are done! For more how-to projects from Shanty2Chic, visit shanty-2-chic.com.
Step: 2
Your first step is making your cuts! I used my Ryobi Miter saw for this part. Here is the cut list: 2x4 Board 2 cuts at 40" long 2x6 Board 3 Cuts at 21" long
Step: 3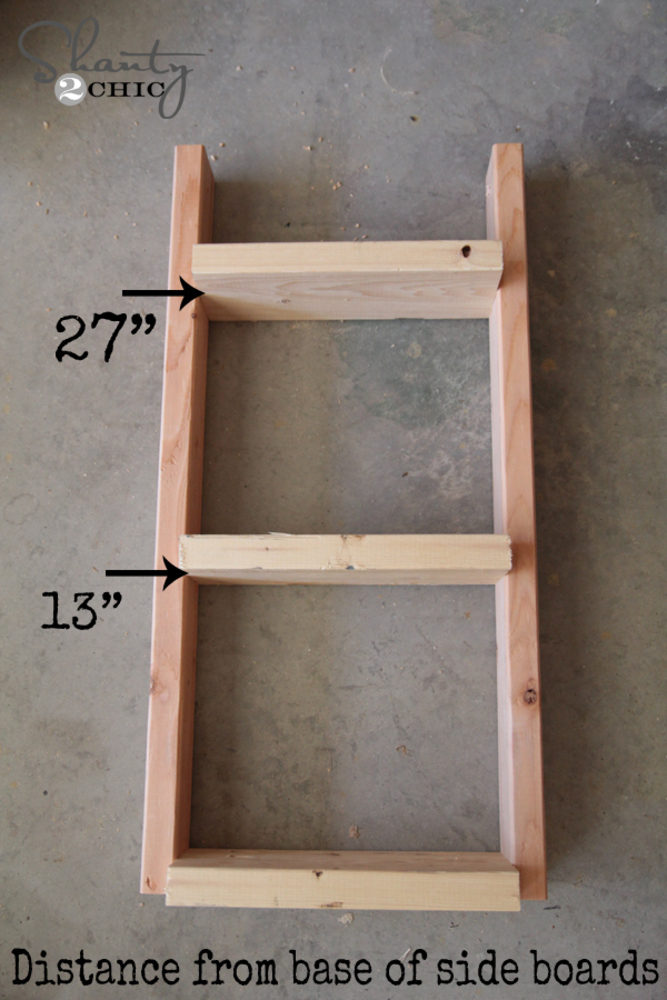 Next, attach your boards! We like to pre drill on this part. It helps keep the wood from splitting. You can see here where to attach all of your boards. Just run a line of wood glue at each joint and use your drill to attach them with 2 1/2" wood screws.