Step: 1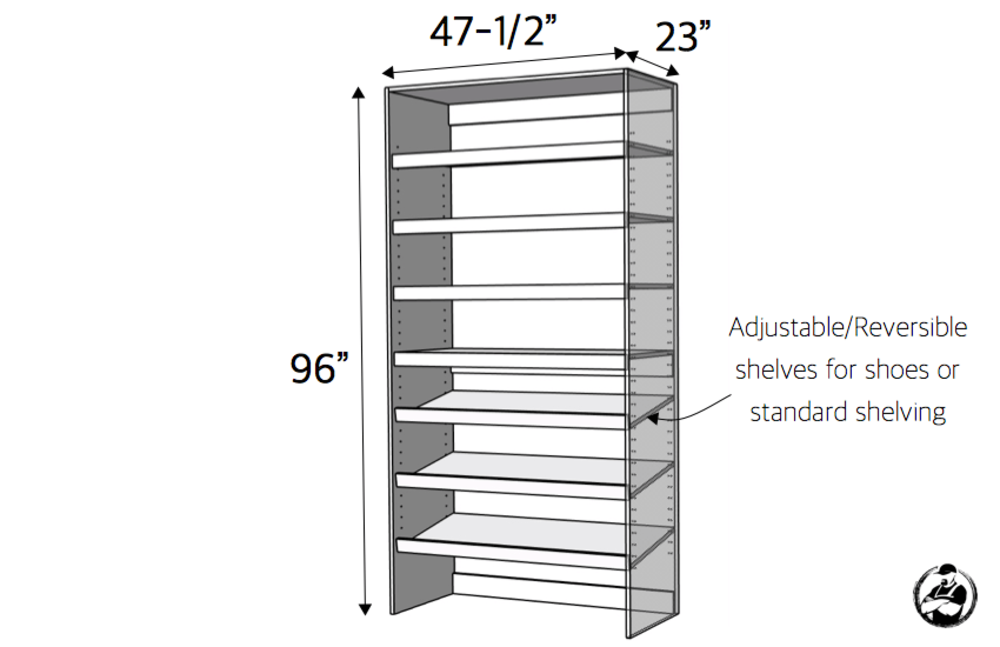 Here are the dimensions for this closet section. This section is designed to sit on a platform or on the ground. I recommend building a platform that is 1/4" to 1/2" shorter than your baseboard trim, then lay 3/4" MDF on top of the platform. The baseboard trim will then continue across the front of the closet unit for a built in look and the only thing exposed will be the MDF top which paints very nicely.
Step: 2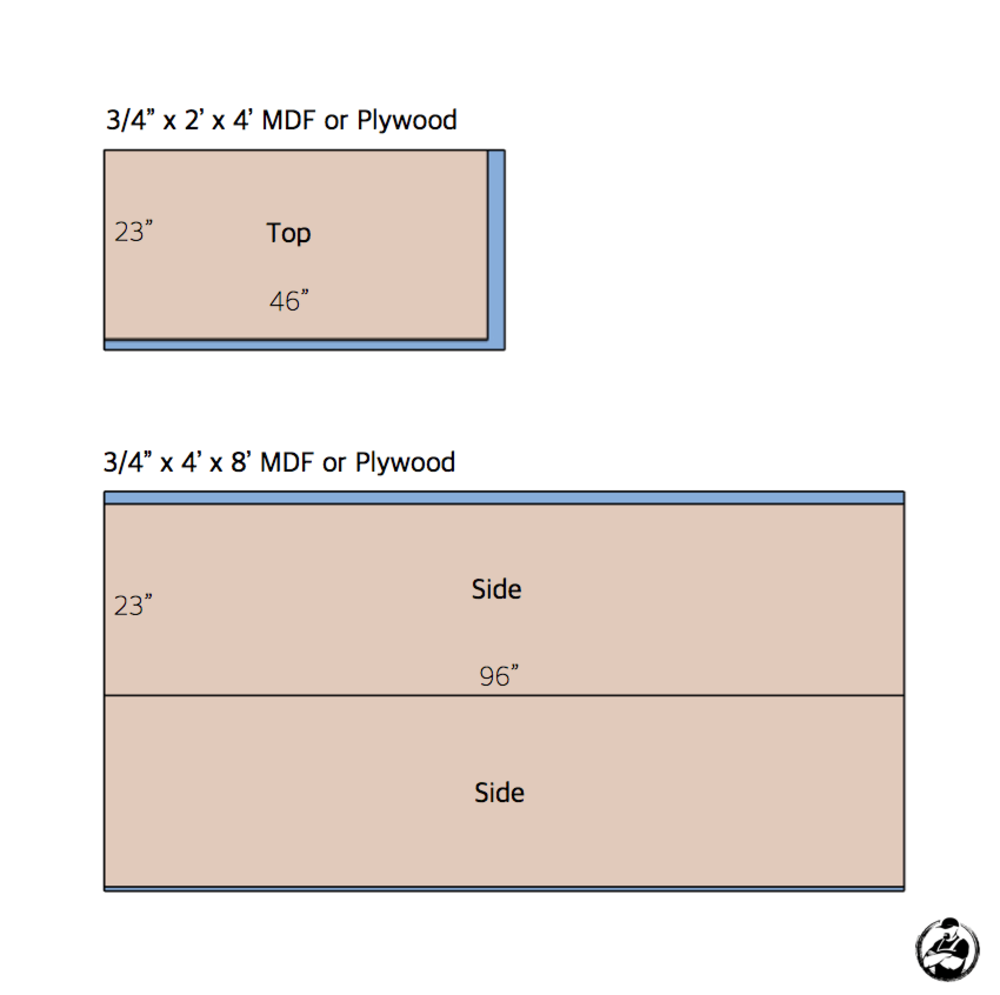 For this unit you can use MDF or plywood. I used MDF because it takes paint a lot nicer and is cheaper than plywood. However, MDF is finicky to work with. It is heavy, doesn't accept a screw very well and isn't structurally a very good material to work with. Since this unit is going to be secured to the wall and adjacent units I wasn't too worried about that, and it turned out nice an solid.
Step: 4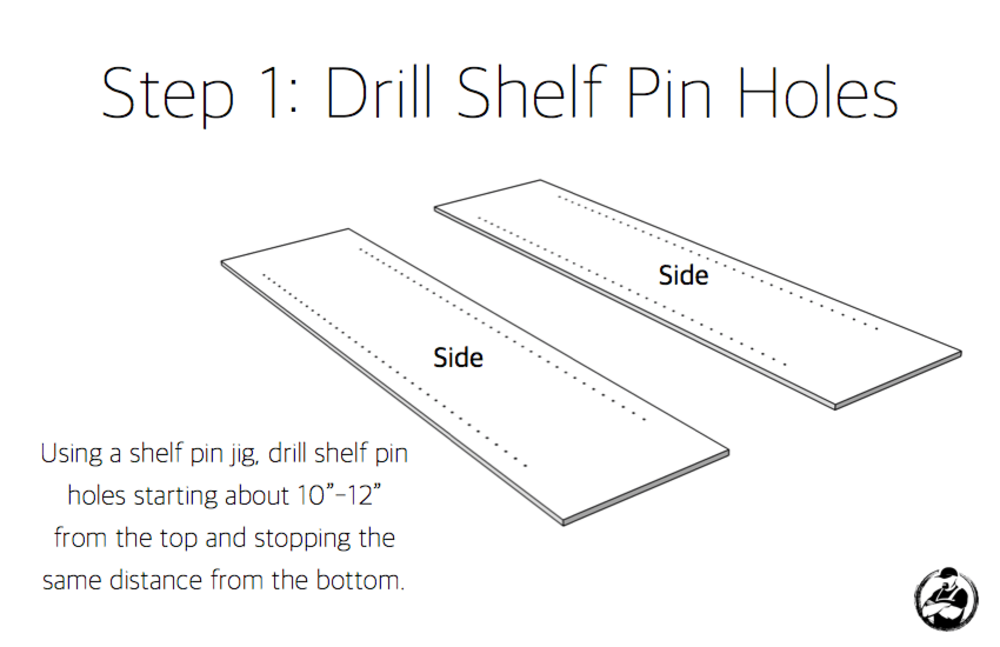 First, you'll need to drill the shelf pin holes. Do so with a shelf pin jig, starting about 10-12" from the bottom and stopping 10-12" from the top.
Step: 5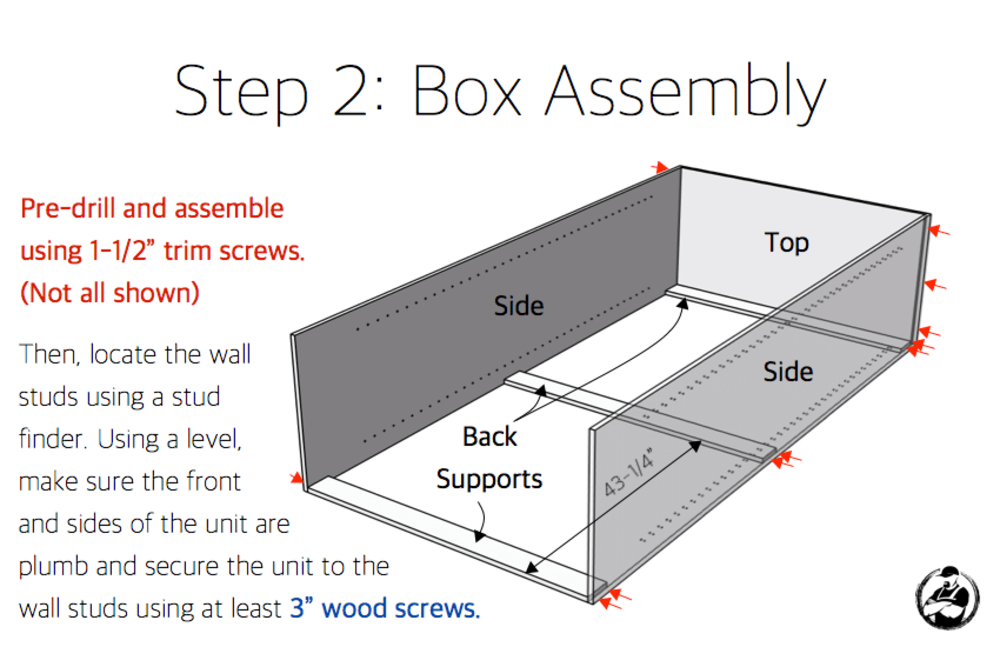 It is optional to paint the unit before assembly. If you choose to wait, then you can apply glue to each joint for added strength. We opted to prime and paint prior to assembly and then caulk, fill and apply a final coat after install. Assemble the box by pre-drilling and screwing together with 1-1/2" trim screws. Trim screws have a smaller head that will minimize the "mushrooming" that happens when screwing into MDF. I also found it easier to temporarily secure the box with 1-1/2" brad nails to keep it aligned while drilling and screwing. This unit is super flimsy until it is secured to the wall so I recommend at least two people move it into place.
Step: 6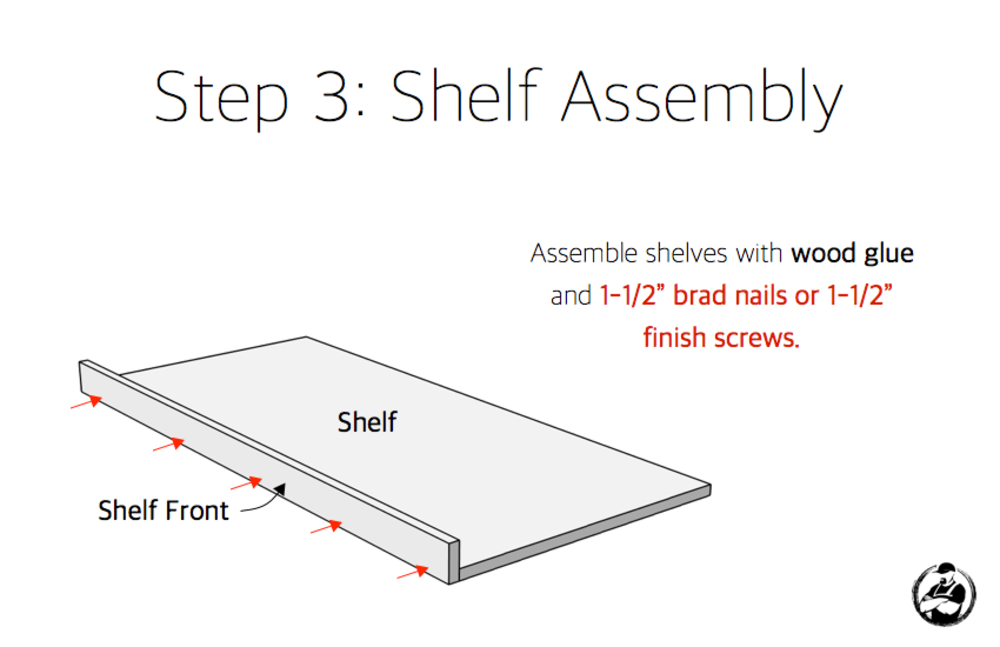 Assemble the shelves with wood glue and 1-1/2" screws or brad nails.
Step: 7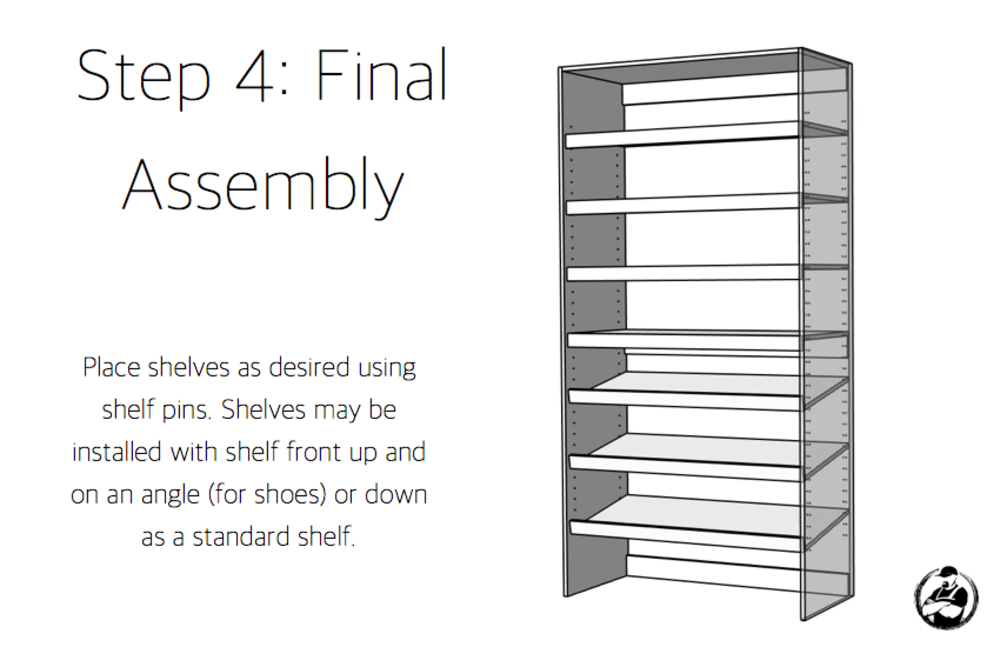 Place shelves as desired using shelf pins. Shelves may be installed with shelf front up and on an angle (for shoes) or down as a standard shelf.