Step: 1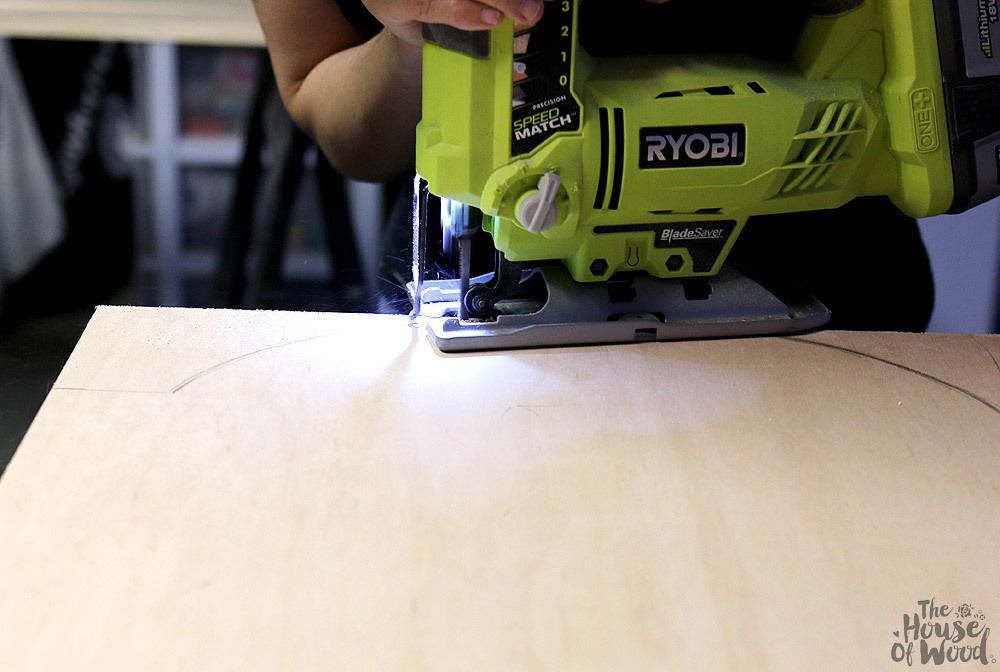 Sketch out a gravestone shape with a pencil and cut it out with a jig saw.
Step: 2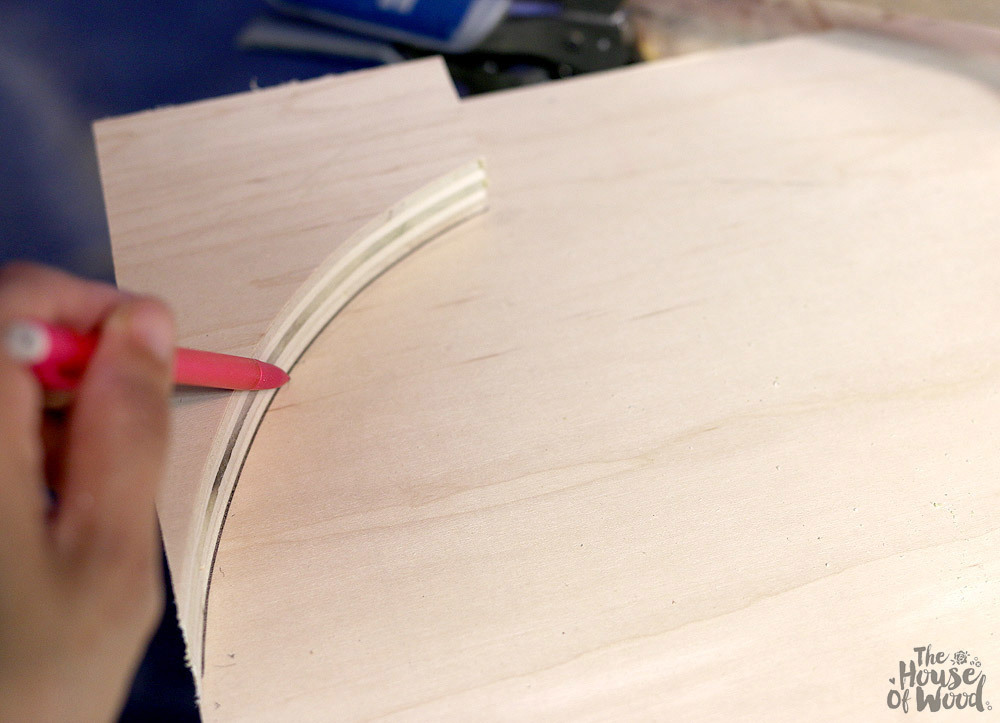 Once you've cut one side, take the scrap piece, flip it over and use it as a template for the other side, so that the two sides will be identical. Cut it out with the jig saw.
Step: 3
Use a router to route decorative edges on the gravestone.
Step: 4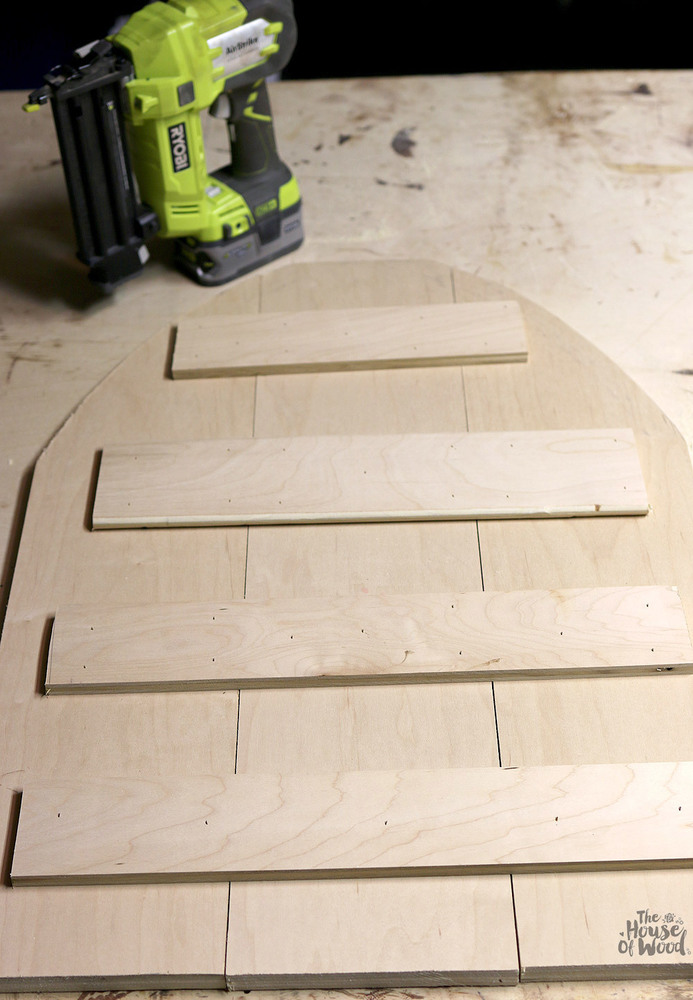 Alternately, you can plank boards together to make the gravestone. Use a brad nailer to attach the back supports as shown.
Step: 5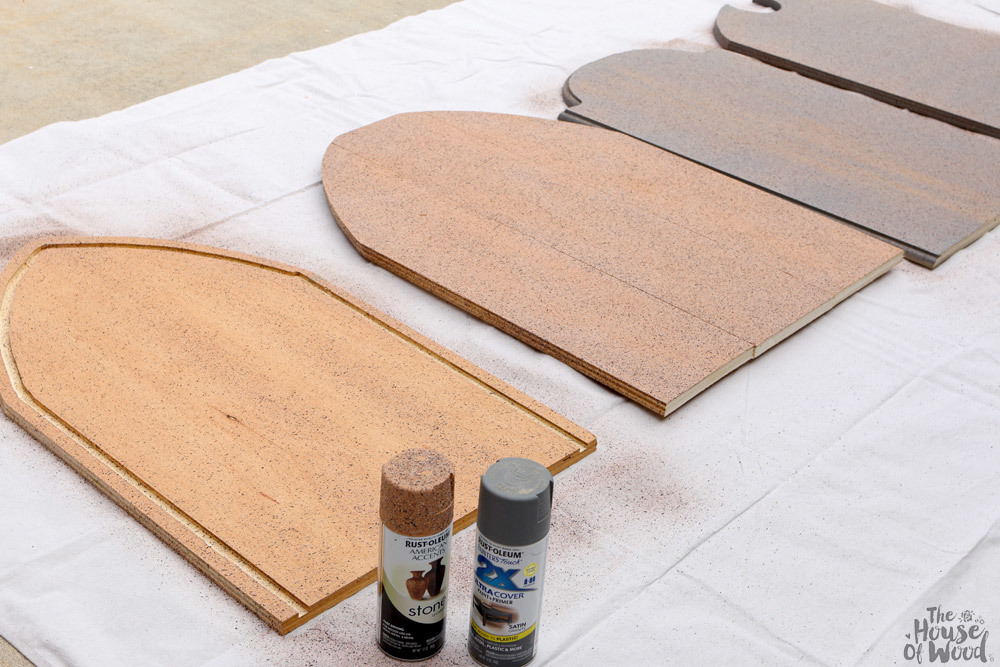 To give the plywood a stone texture, use a textured stone spray paint and spray the surfaces generously.
Step: 6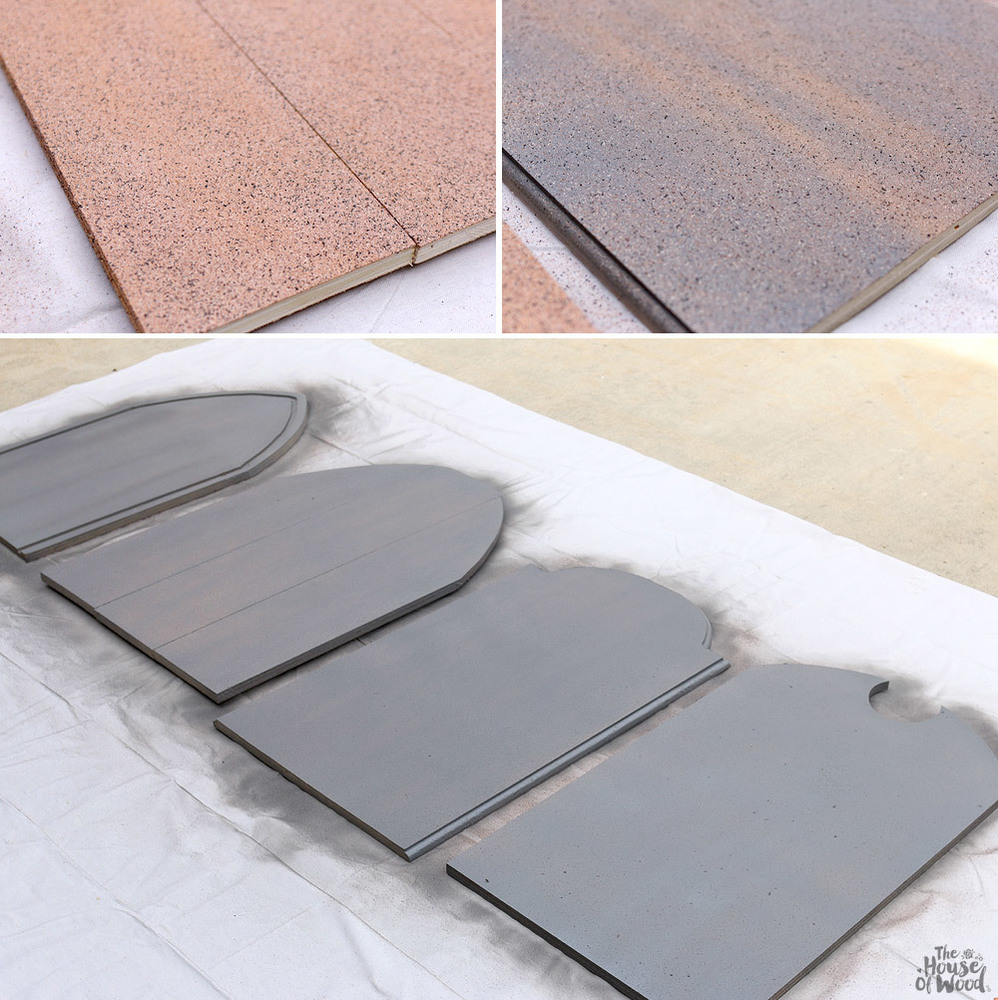 Follow up with gray satin spray paint.
Step: 7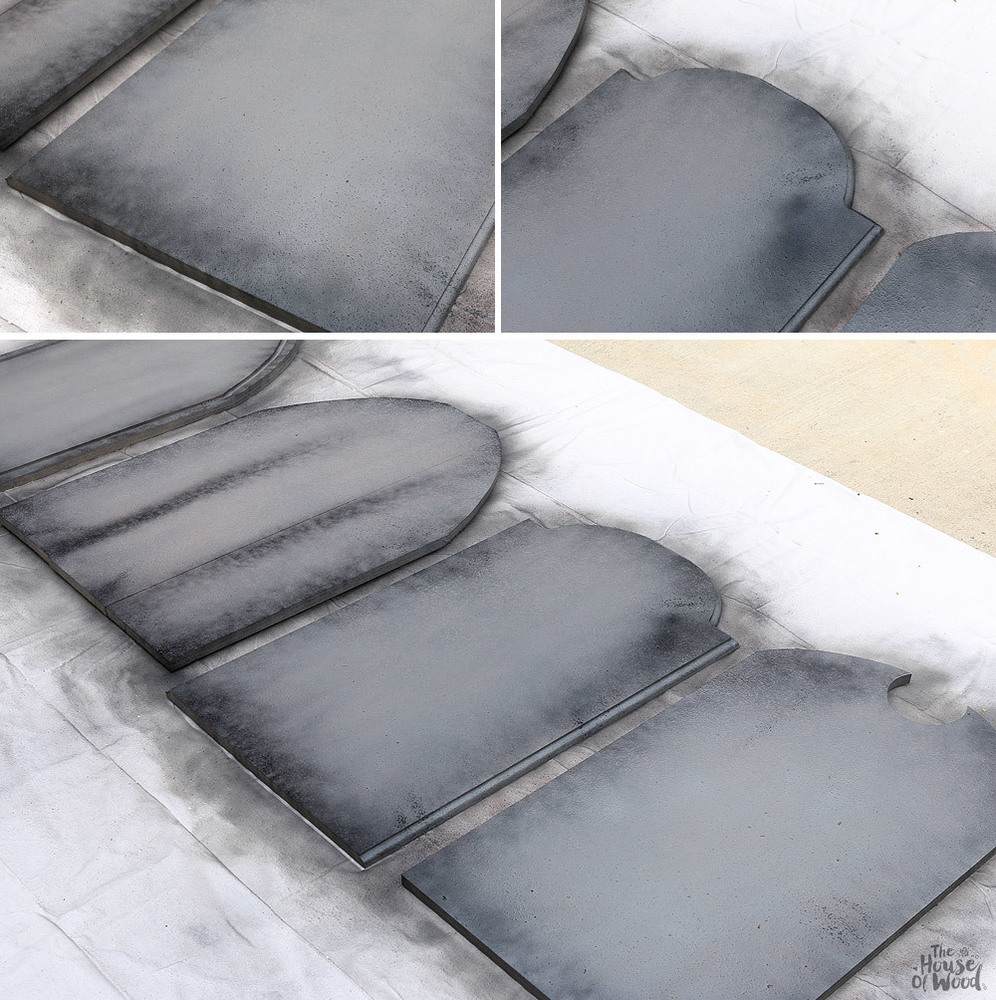 Lightly dust the edges with black spray paint to make the gravestones look old and weathered.
Step: 8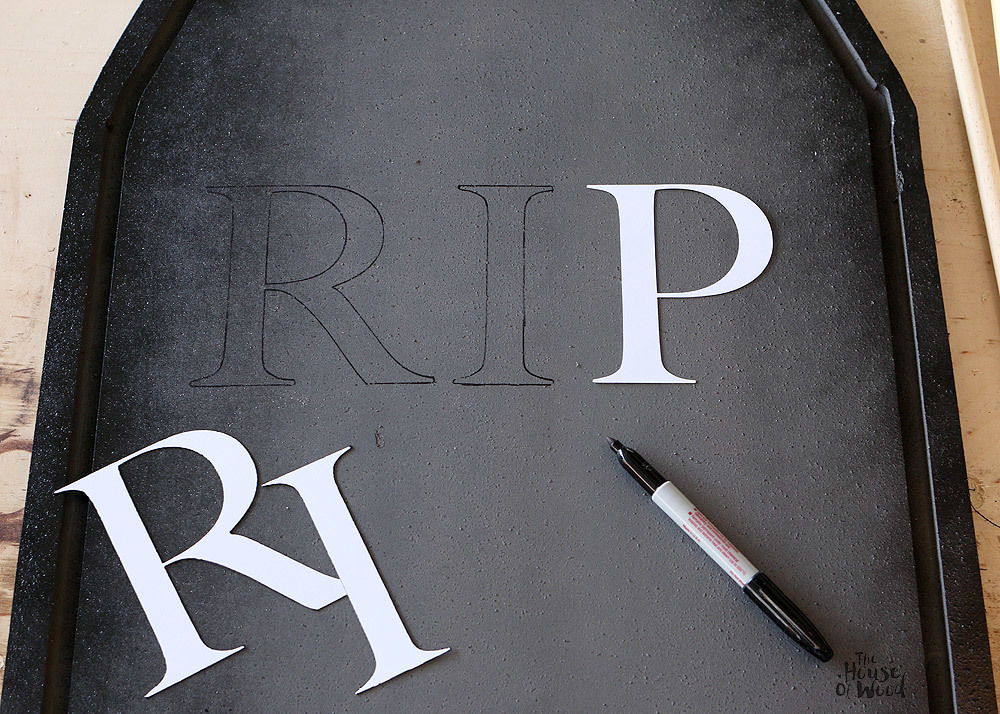 Print out "RIP", "Eternal Rest", and "In Memory" on card stock, cut it out and use it as a template to trace the engravings onto the tombstone. You can use a permanent marker, or black acrylic paint with a small paintbrush.
Step: 9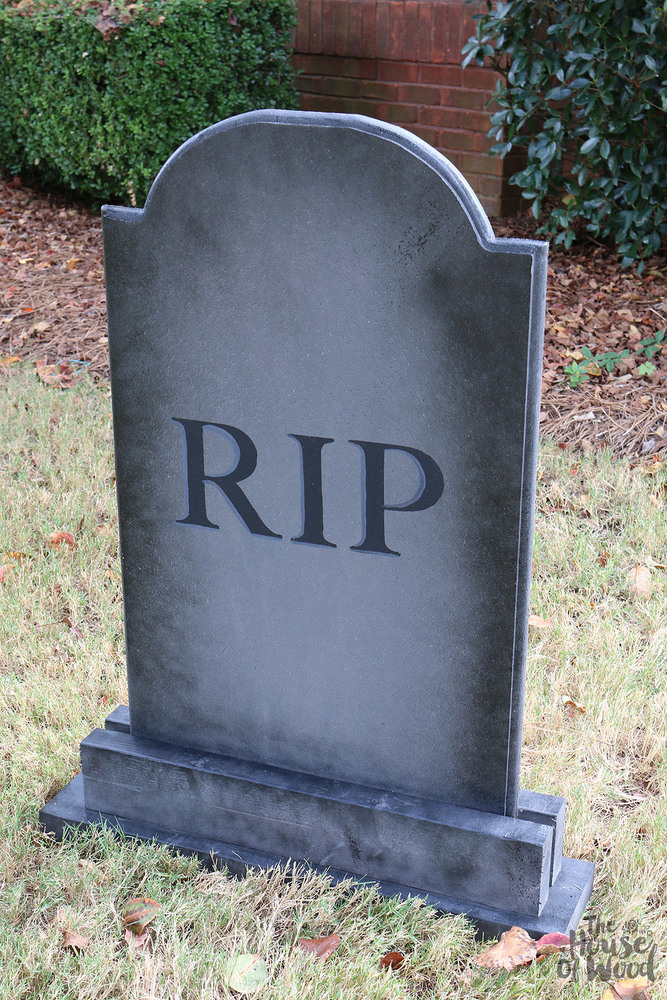 The base is built with a couple of 2x4s and a 2x6 board. The plywood gravestone is sandwiched in between the 2x4s and screwed together. Then the 2x6 base is screwed in from underneath.
Step: 10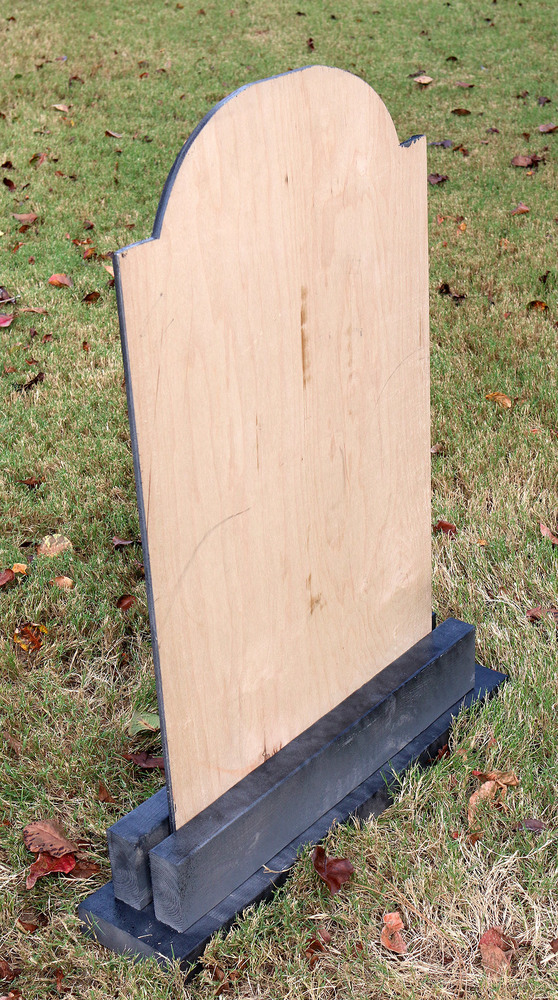 Here is the back view of the gravestone. Plywood does not fare well outdoors, so be sure to protect it with 2-3 coats of clear polyurethane.
Step: 11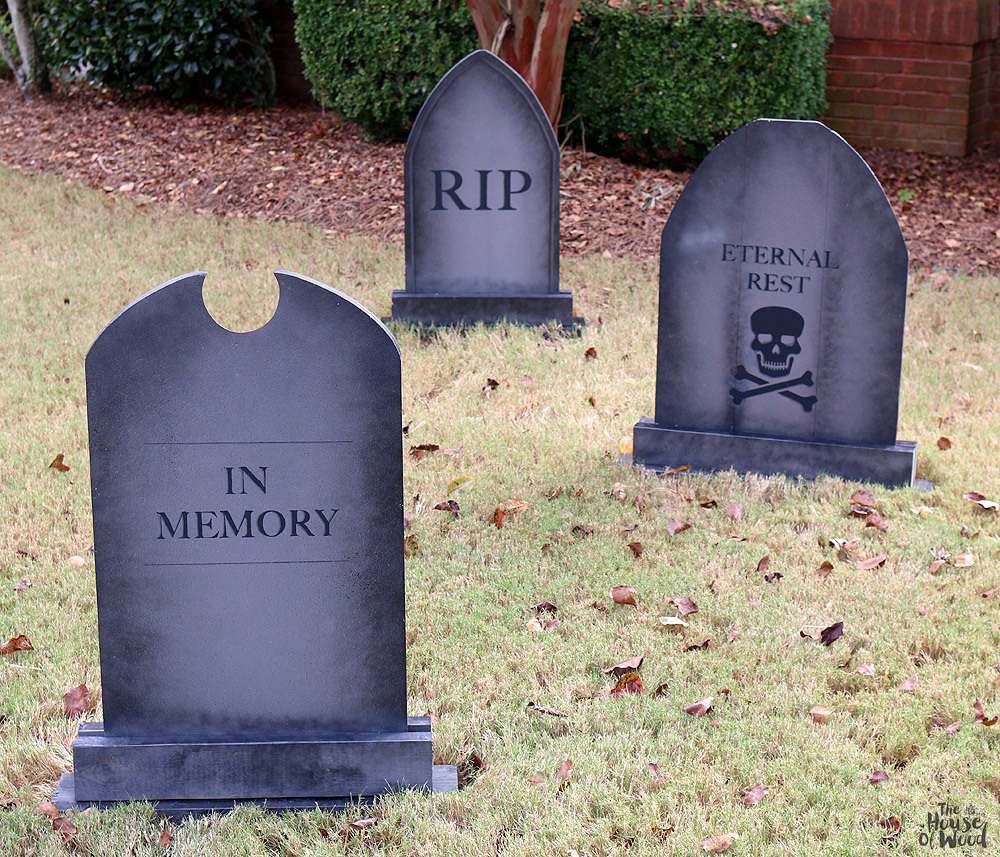 Scatter the gravestones in your yard and have a happy Halloween!
Step: 12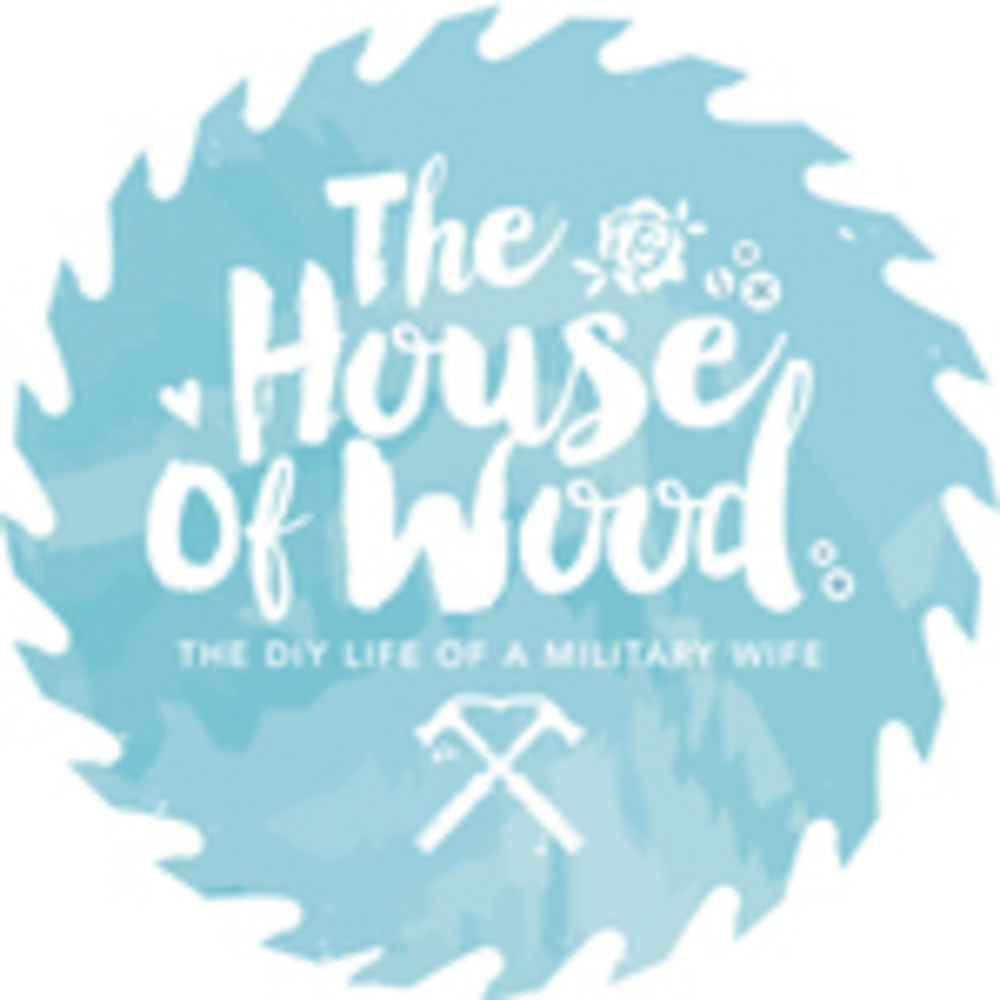 To see more of Jen's DIY projects, including furniture building tutorials and free design plans, visit The House of Wood. http://jenwoodhouse.com